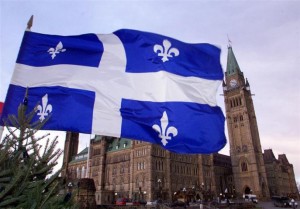 The government of Quebec has gone forward with a law that was months in the making, putting a restriction on book pricing. Retailers can not discount a book more than ten percent now, and that restriction applies to both print and ebooks. However, despite the celebration of the news from booksellers and publishers, there are several problems with the measure.
First, there is no word as of yet as to how this will affect foreign retailers, specifically those who operate strictly online. While it is presumed that Amazon.ca will have to follow the same pricing structure as booksellers in Quebec, that does seem fairly impossible, given that this law only applies in the province itself. Customers elsewhere in Canada do not have to follow these restricted pricing guidelines, so it seems plausible that Amazon will not have to affect its customers throughout the country just to appease Quebec. Basically, this could set up a situation that actually drives more customers to Amazon.ca, rather than helping the booksellers.
Second, customers who live close enough to a border to another province or to the US will simply buy their books across the line, not only hurting the booksellers again, but hurting the entire tax structure of the economy as consumers flee to do their shopping. And as not many people may drive out-of-state simply to buy a book, it's foreseeable that those consumers will do a lot of their shopping while their making the trip, hurting other industries within the province.
Perhaps the most upsetting is the time limitation: the law states that a book cannot be discounted below 10% off during the first nine months after publication. Consumers–including individuals and libraries–will know that after those nine months are up, the price of the book will drop, leading them to simply wait to make book purchases (assuming it is not a long-awaited sequel, for example). That means libraries are going to become even less relevant to patrons who are already leaving in droves, as they won't stock current bestsellers, knowing that their meager budgets can be spared if they wait to make new book purchases.
Finally, the law, which goes into effect January first (after the holiday book buying season that is so important to retailers), is only good for thirty-six months, giving the government time to evaluate it and make more permanent decisions about the measure. If there is any backlash from the authors, publishers, booksellers, or major foreign retailers, party opponents can easily point to the law's failures come campaign season.
Essentially, this seems like a thinly veiled attempt to tear down retailers like Amazon while throwing a bone to the booksellers. Until the entire publishing and bookselling industries are willing to stop trying to cling to the ancient system of book economy, no measure–no matter how good or bad–is going to save them.
Mercy Pilkington is a Senior Editor for Good e-Reader. She is also the CEO and founder of a hybrid publishing and consulting company.