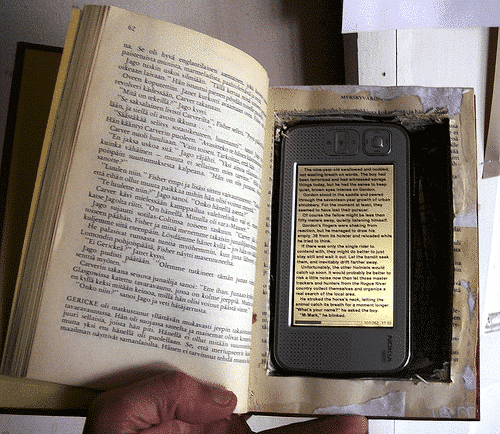 Although the publishing industry is several years into the digital divide, a true relationship between print books and digital editions is only beginning to flourish. Independent booksellers have been at the forefront of the attempts to bridge the gap between paper versus pixel, with initiatives like in-store ebook tutorials for customers, while some publishers like Algonquin have experimented with providing the digital edition bundled with the print edition on individual titles.
Now ECW Press, a Toronto-based publisher, is going to make bundling of print and ebook the norm for all of its upcoming releases. According to an article by Leigh Anne Williams for Publisher's Weekly, ECW will print the instructions for getting a free PDF or ePub file of the book inside all of their new titles. Additionally, readers can request free digital copies of books they have previously purchased, simply by stating where the print book was purchased.
Even though ebook sales account for 12% of ECW sales, according to Williams this initiative isn't supposed to affect author royalties in any significant way; in fact, the authors have so far been supportive of any step that will help connect readers to their favorite books and to their favorite book stores.
But what about people who contact the publisher claiming to have bought a book, yet who have not? Williams reports that co-publisher David Caron isn't overly concerned about lost revenues due to the built in system of checks, primarily by tracking how many copies of a specific book have been sold at which book store. But on the other hand, having contact information from readers who express an interest in a particular title or genre is valuable information for discovering what the audience wants to read, so potential for losing an ebook sale is outweighed by gaining a customer.
More and more publishers and booksellers are having to find creative ways to adapt to a market that now fully includes digital reading, as well as seeking out methods to compete in the world of power player online book retailers. Initiatives that bring more readers to the books, whether they are print, digital, or both, will help ensure longevity in the industry.
Mercy Pilkington is a Senior Editor for Good e-Reader. She is also the CEO and founder of a hybrid publishing and consulting company.