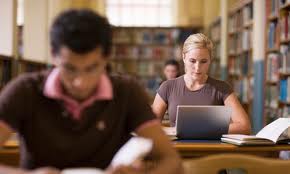 A survey compiled by Credo has found some disturbing news about the skill set that students are bringing with them to the higher education setting: while many are proficient in information gathering, they lack the ability to process that information for application. In the survey, the results showed that students with this level of disconnect between digital processes may be unprepared for the technological demands of the workforce upon graduation.
"These results are eye-opening," commented Credo CEO Mike Sweet in a press release. "This is clear evidence that many students are not learning the basics of how to research, skills that transfer beyond the classroom to ensure success in the workforce and beyond.  At Credo, we have the innovative learning technology and the collaborative relationships with librarians and educators that will ensure that the 'Fourth R' is covered both earlier and more often so students can be more successful."
While the full results of the survey will not be presented until April at the ACRL Conference, some of the data already shows an alarming trend. According to the release on the upcoming survey report, most of the more than 1500 survey respondents demonstrated that they were adept at locating some form of information but less than half of the students reported that they could cite the information source as being reliable. More than half of the students responded that they were unfamiliar with the purposes of standard scholarly journals.
This survey was actually compiled by librarians, so the level of questions for the respondents were focused on information gathering, especially via technology and digital catalog. Unfortunately, the early results of the survey show that it is the students who have a false sense of security and confidence when it comes to perceiving their own abilities with digital information; students had far more confidence in their research skills than the data actually demonstrates.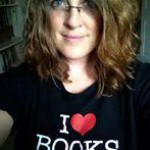 Mercy Pilkington is a Senior Editor for Good e-Reader. She is also the CEO and founder of a hybrid publishing and consulting company.