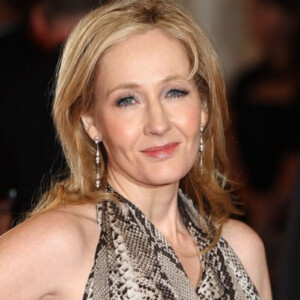 With the release of JK Rowling's first fiction title for adult and non-wizarding fans, The Casual Vacancy, just days away, early figures on the book's sales show that it has already taken in one million purchases in pre-orders, causing some to speculate that it will quite possibly reach the number one spot on several bestseller lists on its first day of sales this Thursday.
Of course, Rowling is no stranger to the media hype and fan clamor, as her last title in the Harry Potter series sold 2.5 million copies in its first twenty-four hours on the market. At the same time, Rowling's first literary fiction title is no Harry Potter. The author herself has said in interviews that this is such a departure from what her fans grew up expecting from her that she's almost anticipating the critical reviews.
With few details about the story coming out from Little, Brown & Co., Rowling's eager awaited title does cover more mature themed topics. The author told the New Yorker in an interview that it carries some of the elements she has wanted to write about in the past, but that just didn't fit with the boy wizard and his young adult fantasy readers.
"There are certain things you just don't do in fantasy," she told the New Yorker magazine. "You don't have sex near unicorns. It's an iron-clad rule. It's tacky."