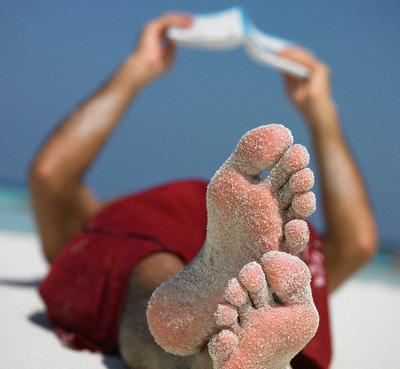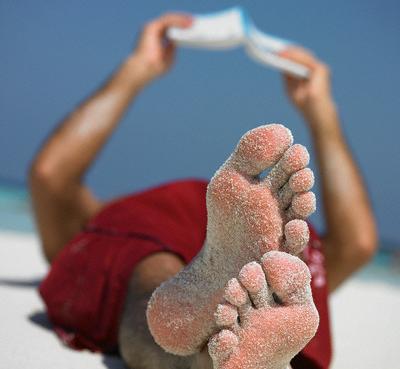 One of the great educational concerns with the upcoming summer vacations months is the amount of knowledge that students lose during their time off from school. Teachers have often bemoaned the loss of instructional time at the beginning of each school year to trying to bring the students back up to speed after so much time away from the classroom.
Scholastic, the world's largest publisher and distributor of children's reading content, is working to bridge the end of one school year with the beginning of another by offering free reading apps and digital learning games aimed at providing an incentive for students to self-teach during their vacations. Deborah Forte, President of Scholastic Media, spoke to GoodEReader about the importance of this kind of content for younger readers.
"Scholastic has always been about being relevant and supporting the needs of our customers. We offer through all of our digital content and physical content experiences that promote literacy. It could be through an app or a game or by way of a book," explained Forte. "We're coming from a different perspective [than other digital publishers] because we've always been coming from a digital space with apps, games, and software, in addition to the publishing. When we see some of these apps that say that they are book apps but they have nothing to do with reading, that's a concern. We don't want the market to get confused, particularly for younger children's digital experiences. There is a lot of confusion given the amount of content out there for children about what is truly a book for reading and what is a game."
Some of this summer's highlighted offerings include the Storia digital reading app, an all-inclusive marketplace for children's content that carries the Scholastic brand. It works across the different platforms as a curation process for finding and enjoying digital app books.
"Storia is a very useful tool to help connect the right book with a child. It's not the only tool that Scholastic has, because for ninety years we've been curating books for different ages, interests, and reading levels. We've been doing that largely in print, but now we're doing it digitally. Storia is connected to a robust digital ecosystem that will provide that kind of access in a safe environment for parents, teachers, and kids to be able to match the right book with the particular child."
Scholastic recently hired a larger ebook editorial staff and brought on Jenny Frost in the position of senior vice president of ebook strategy, a move that Forte cites as more evidence of Scholastic's commitment to digital content development to improve reading ability and encourage a love of reading in students.
[showhide type='pressrelease']
Scholastic Inc. 557 Broadway, New York , NY 10012-3999 , (212) 343-6700
www.scholastic.com
SCHOOL IS OUT, LEARNING APPS ARE IN: NEW WAYS TO KEEP READING AND MATH SKILLS SHARP DURING SUMMER
FREE Apps, Storia®, Sushi Monster™ and the Scholastic Reading Timer Reinforce Essential Skills in a Way That's Fun for Kids
New York, N.Y. (May 10, 2012) – Every summer, millions of kids suffer brain-drain and lose up to three months of math and reading skills gains they had achieved during the school year. This loss of skills, known as the "summer slide," affects all children who don't practice their math and reading skills during the summer months, and it can result in a lot of time wasted on reviewing last year's lessons when kids go back to school.
To counter the "summer slide," Scholastic, the global children's publishing, education and media company, has launched three new, free apps that can help students keep their skills sharp – while still having fun!
· The Scholastic Reading Timer app for iPhone, iPad and Android smartphones helps kids keep track of how much they're reading;
· The Storia eReading app available for iPad and PC (with additional platforms rolling out soon) comes with FIVE FREE eBOOKS and helps kids read and interact with favorite children's eBooks;
· Sushi Monster for the iPad supports the development of math fact fluency for addition and multiplication facts.
To Keep Kids' READING Skills Sharp:
With the Scholastic Reading Timer kids can set personal reading goals, using the built-in stopwatch to reach their target number of reading minutes. Kids can then log their daily minutes and keep track of their cumulative time spent reading each day, week and month. From May 1 to August 31, kids can also register for the Scholastic Summer Challenge and use the app to log their reading minutes to help break the Scholastic world record for summer reading. To keep kids motivated, there is a virtual prize wheel kids can spin to earn and collect fun rewards. Parents can use the app to check their kids' reading progress, and they can access book lists for all ages and daily reading tips provided by the literacy experts at Scholastic.
Storia®, the FREE eReading app specifically designed to support kids' reading, also helps parents monitor kids' reading progress. Storia, which comes with FIVE FREE eBooks, offers access to a wide variety of age-appropriate titles for children from toddler to teen. The selections are carefully curated to offer a range of children's digital picture, chapter and interactive eBooks on a variety of topics and reading levels that are presented in a way that is true to the original print versions. A selection of Storia eBooks are enriched with fun, educational activities including vocabulary games, comprehension activities and fun video content as a reward when kids finish the book.
On Storia, parents can set up individual bookshelves for each of their children, purchase new eBooks, and track a child's reading progress through each book. Parents can find out which words the child learned, how many pages they read, and how long their child spent reading each day.
To Keep Kids' MATH Skills Sharp:
Scholastic has also introduced the Sushi Monster™ app, a fun new game to practice, reinforce, and extend math fact fluency. Sushi Monster helps students build reasoning strategies for addition and multiplication by having kids choose numbers to reach a target sum or product. With correct answers, kids earn points, stars, and trophies, and unlock new levels. Sushi Monster consists of seven addition and five multiplication levels, and kids can replay each round with new numbers. The Sushi Monster game was created by leading educational game developers at Scholastic for FASTT Math® Next Generation, an adaptive, computer-based program for schools that helps students meet their Common Core fluency goals.
"Research has shown that teachers often spend four-to-six weeks every fall re-teaching skills students have lost during the summer," said Francie Alexander, Chief Academic Officer at Scholastic. "But by reading a few books every summer and playing math-based games like Sushi Monster, kids can keep their skills sharp."
For more information about Scholastic, visit our online Media Room: http://mediaroom.scholastic.com
[/showhide]
Mercy Pilkington is a Senior Editor for Good e-Reader. She is also the CEO and founder of a hybrid publishing and consulting company.