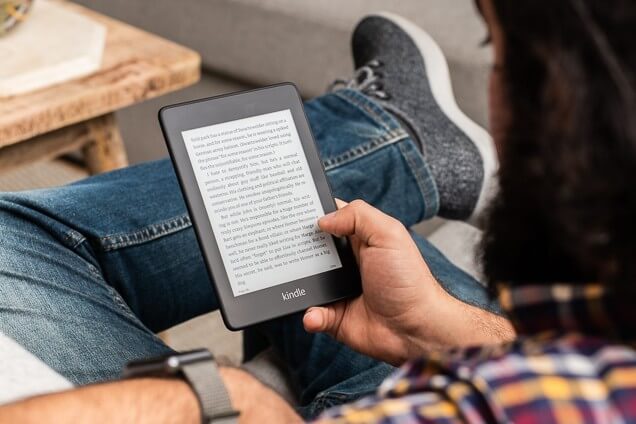 Since e-reading has become so widespread, scientists started exploring the different effects the new trend has on cognitive abilities and reading habits. Can e-books be harmful or not? Find out the answers now.
How Cognitive Abilities Change With E-Reading
It is hard to believe that e-books have been around for more than two decades now, as people still see them as a modern invention in comparison to printed literature.
Since the electronic devices have been in use for years and years, it is natural to assume that they had the chance to affect our society in many ways, from changing our culture to affecting the user's cognitive abilities.
Nowadays, people use smartphones, tablets, and other devices to read their favourite books, watch TV shows, play online pokies for real money and more. They spend hours and hours in front of screens, which is bound to have its effect – good or bad.
In recent years, scientists were interested in discovering more about the effects of using e-book readers regularly, and we all should be aware of what they found out throughout the years.
What Studies Show
In 2017, Bernard Perbal, who previously held the position of Professor of Molecular Biology and Pathology in the University of Paris, published a review that included several previous studies on the matter.
One of the studies, for example, evaluated the ability of tenth graders to comprehend a text that appears in a printed form vs a PDF file. The results showed that the kids who read the printed text were able to comprehend the meaning behind the words better.
Another study showed that those who read printed books were able to recall the information they read much better than those who opted for e-readers.
When experts discussed those differences, a theory arose that when you read from a screen, different areas of your brain are at work, which affects your reading technique.
When you read e-books, you usually adopt a non-linear reading style, which means that you jump from one section of the page to another without reading all the words in the process.
Once you get a general idea of the text's meaning, you move on to the next paragraph. That means that readers were less able to focus on details, which might have hurt their ability to understand the text and remember it afterwards.
In a different study, published by Sara J. Margolin in 2018, the results showed that when you read a detailed text, those who read from a printed paper were able to comprehend it better. However, those who read the digital text were better at understanding thematic narratives.
While up until now, most studies showed that paper books are better than e-books in many ways, you can still gain a lot from reading e-books. For example, in previous studies, scientists found that e-books motivate young students to read more, especially when it comes to struggling readers.
In Conclusion
In recent years, scientists took an interest in the impact e-books have on people, and the results were interesting, to say the least. While reading a printed text proved to be more useful when people had to remember details, e-books allowed readers to grasp the concept of a thematic text much faster.
E-books also manage to motivate young students, who grew up around modern tech and who know how to operate an e-reader without trouble, to read as much as they can.
Maybe the experience of reading an e-book is more up their lane, providing kids with the accessibility and immediacy they learned to expect. Or maybe the younger generation is so used to reading from a screen they find it more natural. Either way, using digital literature proved to be useful when it came to encouraging kids to read.

Markus lives in San Francisco, California and is the video game and audio expert on Good e-Reader! He has a huge interest in new e-readers and tablets, and gaming.