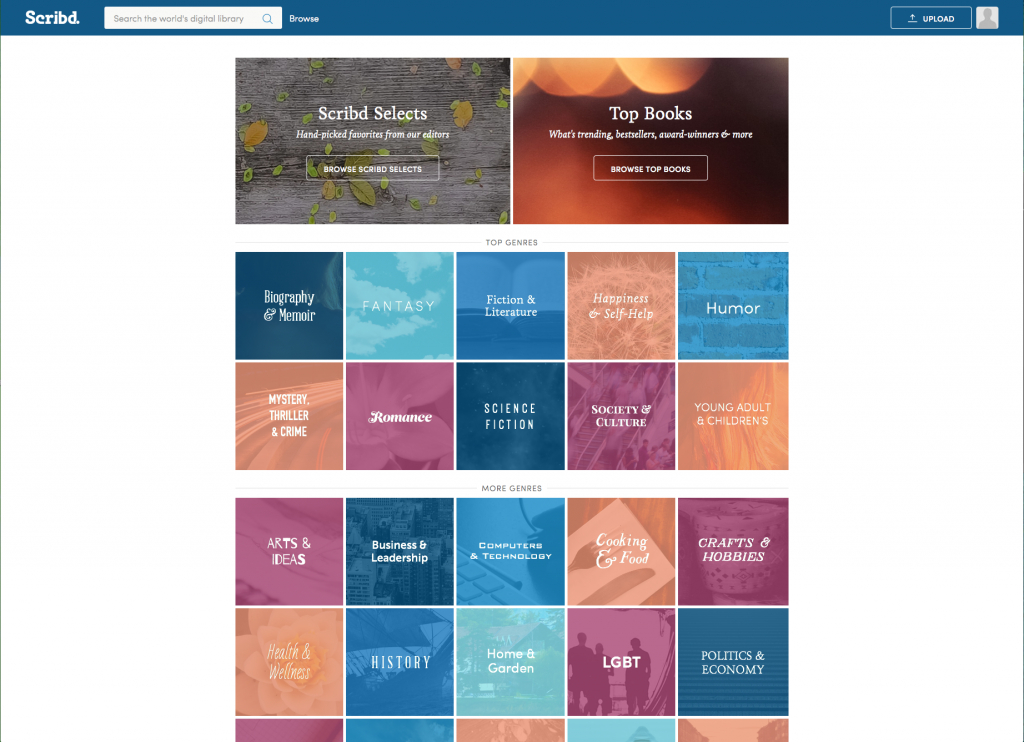 Scribd was the first company to really make the entire notion of Netflix for eBooks viable. They have attracted some major publishers to contribute their content and they have over 500,000 titles available. This can be really overwhelming to find a novel you might dig. Today, Scribd has unveiled a new set of discovery tools and enhancements to aid you in the quest to find your next read.
Scribd's new browse experience brings the familiar elements of perusing a neighborhood bookstore into the digital realm, from personalized staff picks, to shelves for every category and special interest niche imaginable.
The foundation of the new browse experience is a proprietary category structure that allows readers to browse both at a high level, like Fiction & Literature, and a very niche level, like Biographies of Outlaws. Scribd also has a new team of curators that will change editorial content to put the spotlight on books they like.
"Scribd's subscription model does wonders for book discovery, because it eliminates so much of the friction that usually exists to begin reading a good book," said Trip Adler, co-founder and CEO. "Meanwhile our new browse feature alone is a huge step forward for book discovery. Ultimately we believe it's the combination of the subscription model with our innovative book discovery offering that will create a magical experience for readers, and this is just the beginning of more to come."