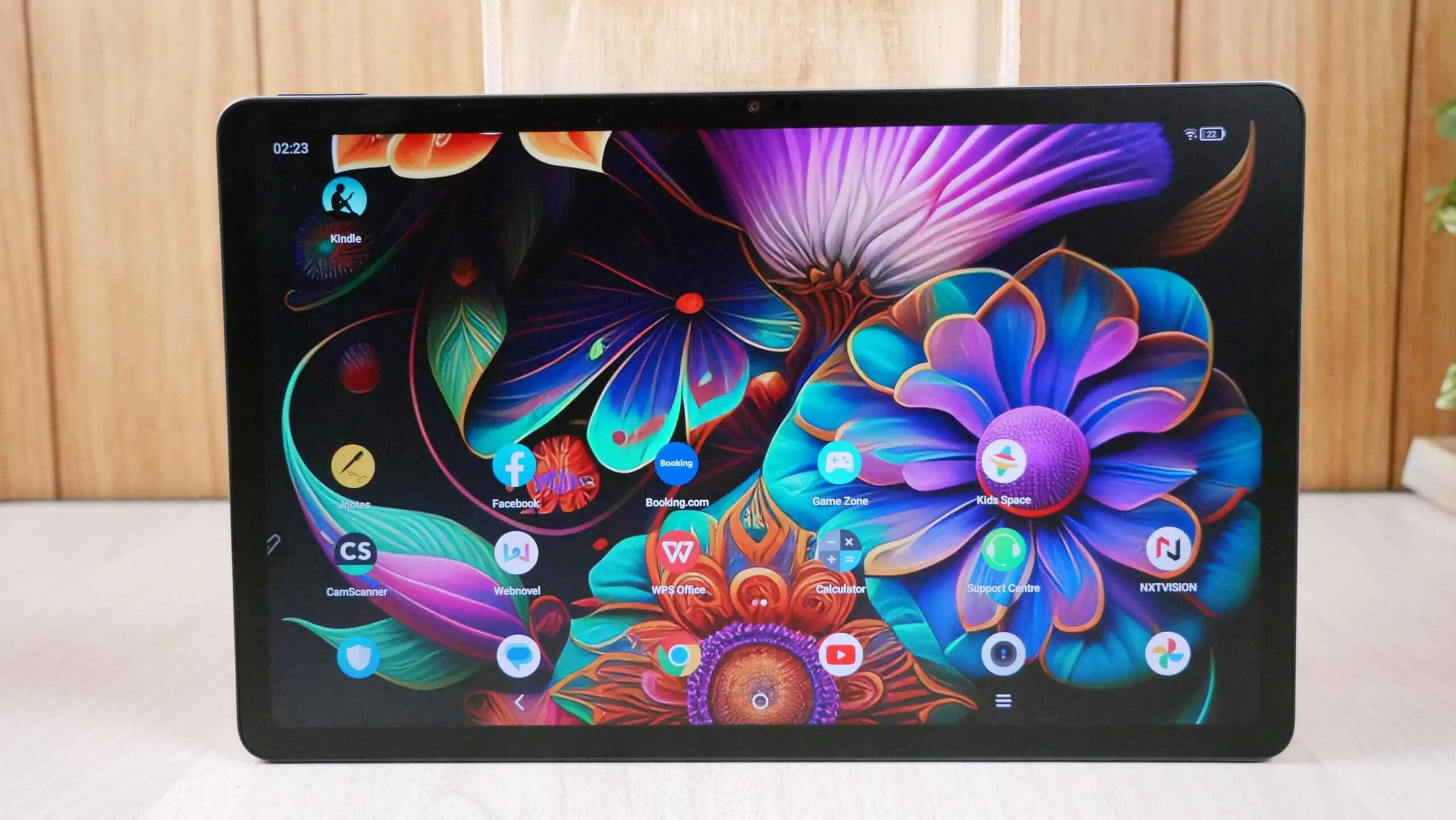 The TCL NxtPaper 11 has been one of the more interesting tablet devices to come our way, and that has much to do with the color electronic paper display that the company claims the device comes equipped with. That said, the tablet is quite unlike any other e-paper device out there given that it has a full-color display and a fast refresh rate, things which again are usually associated with LCD or LED panels. This makes us wonder if it is really an e-paper display as we know of it that has been included in the tablet or if it is some new kind of e-paper technology onboard the device. I'll clear up the confusion on this in this review while also bringing out all that NxtPaper 11 has to offer. So, let's get right onto it.
Design and build
It's a conventional tablet design that has been employed that does not break any new ground. The tablet still looks fresh and has a nice appeal to it. It is extremely well-made and has a solid feel to it. It is quite thin and light too. You have the power button on the left while the top features the volume rocker buttons. There is also the micro SD card slot at the top along with a pair of mics. There is the USB Type C port on the left along with a pair of speakers on either side.
Display
This brings us to perhaps the most interesting aspect of the device. First off, let's get the fact straight, there is no E Ink or any other e-paper display technology at work here. Rather, it is the good old LCD display that the TCL NxtPaper 11 comes with though there is a coating of nano chemical material on top which does the trick. What the special layer essentially does is it imparts a matte finish to the display, which in turn makes it have the same feel as an E Ink-enabled e-reader.
This no doubt makes for an innovative solution to overcome the limitations of E Ink displays. In effect, what you have is an LCD display at the core though the same has been improvised to have the same effect as an e-paper display. There is markedly less blue light emission hitting the eyes while reflections are reduced to being entirely non-existent. The coating also helps in providing a tactile feel as well.
This makes for sort of a win-win situation here as you get the best of both worlds. You have a fast refresh rate – 60 hz – to be specific as well as a vibrant color display, both of which happen to be the biggest bane of e-paper displays. As a result, you can watch videos or play games without ever straining your eyes, things that are unthinkable on an e-paper device. These apart, colored content, be it digital comics or educational content that often includes color-coded diagrams and graphs look brilliant on the NxtPaper 11 device.
The only downside here, if it can be so said, is that LCD can never be considered as power efficient as an E Ink display. E Ink panels, by way of their inherent working principle, consume power only when the display changes. In that vein, there is zero power drain when the display is holding a static image. This ensures e-readers or e-note devices are able to function for weeks at a time on a single charge. LCD, in turn, consumes power for as long as the device is kept on though the actual drain might vary depending on the actual usage. That said, the 8000 mAh battery onboard can still support a claimed 13 hours of video playback time, which is quite good, it must be said.
NxtVision
TCL isn't just relying on a special coating on top of the display to make it look like an e-paper display. Rather, there are a lot of software-level tweaks at work here as well. Tap on NxtVision and you will have an idea of what's going on and how much more you can customize the display further. Also, a nice thing is that there is a preview pane on the left that will let you see how exactly things have changed with the display as you go on tinkering with the controls.
Here are the controls you have with NxtVision.
Image enhancement – this works to smoothen out everything so that you have a better gradient.
Video enhancement – this enhances the color besides also adjusting the contrast, brightness, saturation, and all to make videos look nice and enchanting.
Game enhancement – what the control essentially does is it tends to beef up the device to make it conducive to game playing, something that applies to the display as well which is made more vivid than otherwise.
Reading mode – toggle this on and the device essentially gets transformed into an RLCD tablet. Everything gets transformed into monochrome and you have a similar sort of feeling as a black-and-white e-reader device.
Eye-comfort mode – this acts to minimize the blue light while the display picks up a candlelight hue. The other interesting thing with this mode is that the colors get retained. So, if you don't prefer the monochrome display of Reading mode, this can be the other option to go for while reading.
Color mode and temperature – here you have individual controls such as Vivid, Natural, and Advanced. The latter will let you have access to the color wheel where you can select the color you want the device to pick up as te system color.
Gamma – here again you can fine-tune the display even further to suit individual preferences. Things start with Gamma 2.0 and go all the way to Gamma 2.4, with controls for Sharpness, Lightness, Criterion, Pastel, and Quietly elegant respectively.
You can try each of the settings to see which suits you best.
E-Book reading
If you think it is only e-readers that can provide you with the best e-book reading experience, you got to look at the NxtPaper 11. With a markedly reduced blue light emission and a non-reflective display that has also been sort of blunted out to have the least strain on your eyes, it is only natural you have a very pleasing feel while reading.
The background is quite white against which the black text is well discernible. As Peter showed in the video (shown below), things are almost the same when pitched against the Boox Tab Mini C. Rather, the display tends to be whiter on the TCL device than on the Boox. You can also opt for the Reading mode if you'd like a feel that's closest to monochrome e-readers or go for the Eye comfort mode if you wish to make the most of the color display while still keeping it safe for your eyes.
One other aspect where the NxtPaper 11 scores over its E Ink counterparts is the speed. Pinch to zoom or page turns take place instantaneously. There are no lag times whatsoever. Further, thanks to the anti-reflective display, the tablet supports really wide viewing angles without causing any distortion or the display getting washed out.
Reading comics
All of what has been stated above applies to comics as well. In fact, with a colored display at your disposal, you can view graphic novels and other such content in all its colored glory. The display scales well to the individual pages of comic books so that you can get along with your reading comfortably. Pinch-n-zoom and page-turning speeds are all top-notch. Further, with the brilliant display, you can indulge in binge-reading sessions without tiring your eyes a bit.
The one thing that needs to be mentioned is the battery time. Since it's an LCD display technology at the core, there is none of the battery-saving features usually associated with e-paper displays. So, as already stated, battery life is measured in hours – 13 hours claimed – and not weeks that you have with the likes of E Ink devices.
Note-taking
This is made possible with the bundled pen which again seems to share a lot of similarity with the Rakuten pen gen 2. There is a USB C charging port available on the side while the pen also offers a troika of buttons as well. The tip is removable too. However, the pen and the device are closely tied up which means it is only the pen that is going to work with the device and vice-versa.
While that is okay, the writing feel that you have with the pen is quite rubbery and has none of the paper-like feel that the company claims. Still, it can be considered to be better than say an iPad or the Boox. The pen is instantaneous in making a mark, something that applies to the eraser effect as well. The faster refresh rate will make you feel ghosting is an alien concept. Also, it being color, you can choose from a wide range of vivid colors to draw and sketch with the pen. Plus, there are the usual assortment of tools, templates, shapes and such aimed at making etching, drawing, note taking, scribbling, or whatever on the display is always convenient and easy.
Video playback
There are four modes for watching videos, those being Normal, Reading, Eye care, and Cinema. Of these, it is only the Reading node that turns the display monochrome. You can choose from any of the modes that you find convenient.
Audio output
It easily is among the best that you can get. The quad-speaker arrangement really does a great job and is quite loud too. The sound quality is top-notch with considerable bass and no crackling or anything of that sort. Be it gaming, listening to music, or watching videos, the sound output won't disappoint you.
Software
It's a near stock Android feel that you get with the only proprietary stuff that the device comes preloaded with being NxtVision, Jnote, and Camscanner. It being PlayStore compatible, there are millions of apps that you can have access to.
Conclusion
The not so elephant in the room scenario is that TCL has advertised this as a full-color e-paper display when in fact it is not. It is an LCD display with certain parameters in place to simulate paper, and it does that remarkably well.
So moving on from that, this unit is ridiculously capable. With Quad speakers, dual microphones, a stylus pen, Google Play support, and a huge battery, there are a lot of things going for the tablet. It also has the single best audio we've ever heard, at least through the samples that have come across our desk.
The NxtPaper technology settings are robust and have multiple modes to allow you to cater the unit to best suit your viewing requirements. Aside from arguably inappropriate buzzwords, there are little to no drawbacks to this unit whatsoever.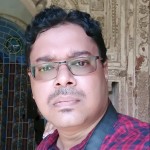 With a keen interest in tech, I make it a point to keep myself updated on the latest developments in technology and gadgets. That includes smartphones or tablet devices but stretches to even AI and self-driven automobiles, the latter being my latest fad. Besides writing, I like watching videos, reading, listening to music, or experimenting with different recipes. The motion picture is another aspect that interests me a lot, and I'll likely make a film sometime in the future.