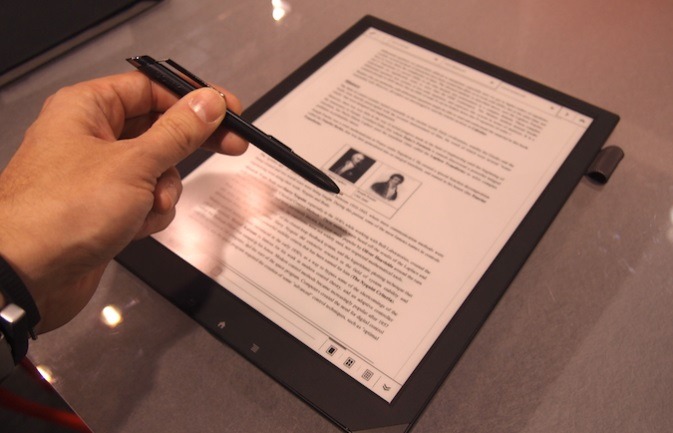 Today Sony has begun to sell the DPT-S1 Digital Paper e-reader directly in the US. It is retailing for $1100, which is more cost effective than a few of their official distribution partners. The only catch, is that they don't want to sell them to the average consumer.
Sony currently does not have any infrastructure to support the Digital Paper via phone, email or the internet. There simply is no way for the average person to call and have basic questions answered, such as how to load in your own PDF files. This is primarily why Sony wants to sell them to law firms and the entertainment industry, relying on their 3rd party vendors to provide all of the necessary support. Sony told Good e-Reader exclusively that "We want these to go to the right people, not just any people. We'll definitely ask you why you're buying this and what you're going to use it for. This e-Reader is very expensive and we want to make sure its purchase is not going to waste."
When calling the brand new Sony Business phone number you are basically interviewed. It is mandatory to open up an official Sony Business account and they stick with you on the phone while you receive confirmation emails. The few customer service reps Sony employs are mandated to vet prospective customers to insure they have a high level of technical knowledge and are a registered business. Corporations, LLC and sole proprietorships have the highest likelihood of being able to order a few units for themselves or co-workers. The average user will have to demonstrate that they have advanced knowledge of e-readers and won't be bothering Sony with needless questions.
In an exclusive interview with the Sony Business Unit in the USA we asked why the device at $1100 is so expensive. They mentioned "The cost is so high because of numerous things. The first being because its writable; fully writable, huge Mobius screen, and 13 inches, that costs a lot right there. The next thing is longevity. This thing, as big as it is, has a 3 day battery life. We expect it to have that same 3 day battery life, 5 years down the road. Theres also stuff under patent, that I can't really tell you about, but that costs a lot as well. Potential use value is another thing. This thing is THE BEST PDF device on the market right now and lawyers or university professors going through countless pages of material can be draining. This fixes all that. Also, office space is precious, and instead of having shelves and shelves of documents, this can fit it all into a thin body. This also cuts down on forests of paper being milled from trees."
Many customers who want the Sony Digital Paper are currently flocking to Amazon, where a number of units are posted for sale. All of the units that originate from Japan, where University trials occurred last year. All of the Digital Paper e-readers available on Amazon have the Japanese firmware and do not have the ability to switch to English. Currently, there is no way for users outside of Japan to load in the English firmware and Sony verified with us they are investigating the matter. "We do not want those units to be sold bypassing our sales division."
If you are an established company looking to buy a few Digital Papers for your business you can call the new phone number Sony launched today. 877-723-7669 Monday through Friday 8am to 6pm. It is important to note that they offer free next day shipping via FEDEX anywhere in the USA, but will not ship internationally.
Good e-Reader will have the Sony Digital Paper e-Reader in our studio next week. Expect a very comprehensive hands on review, unboxing and comparisons with other large screen e-readers on the market.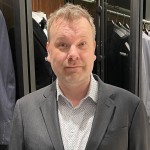 Michael Kozlowski has written about audiobooks and e-readers for the past twelve years. Newspapers and websites such as the CBC, CNET, Engadget, Huffington Post and the New York Times have picked up his articles. He Lives in Vancouver, British Columbia, Canada.