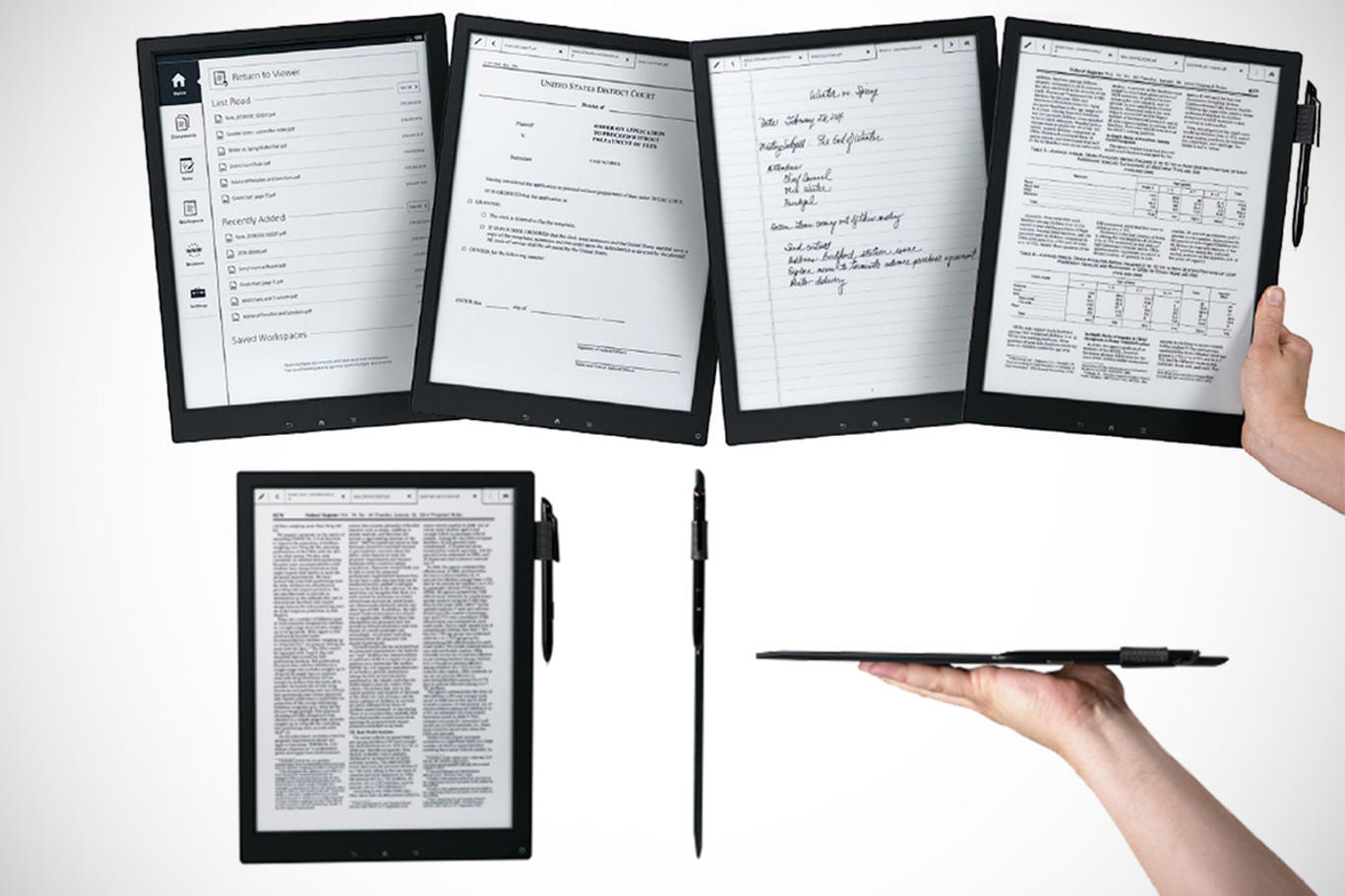 The Sony Digital Paper (DPT-S1) is becoming a runaway success and hundreds of units are being sold on a weekly basis.  Now that Sony is selling these e-readers directly to customers there will obviously have to be some sort of support network to handle warranty and troubleshooting. Today, Sony announced that they have created a new support system and also will be establishing a relationship with cloud storage provider "Box".
Sony has revised their support site  to provide information, drivers and software (including information about available updates in firmware), manuals and specifications as well as the latest support related news and tutorials for Digital Paper. Sony has not yet included video tutorials if they feel it is necessary they will be available on the support site.
When customers are in need of direct support, Sony has established a new method to talk to a CSR agent on the phone. There is a new button in the top right hand corner of the e-support page labeled "Contact Us".  This provides a dedicated telephone number (239-245-6320) for Digital Paper phone support, available to the user from 9 am -6 pm EST.
The Sony Digital Paper is a very costly device and in some cases something may go awry with the hardware. In an email to Good e-Reader Sony said "if we conclude that the unit is in need of service, our support team will instruct the user to send the unit to service, and if under the warranty, which is 1 year, the malfunctioning unit will be exchanged with the customer for a new unit. We have an advance exchange program that enables Sony to send a new unit to the customer prior to receiving the malfunctioning unit, thus minimizing the time the customer is without their Digital Paper."
Finally, Sony has established a formal relationship with cloud service provider, Box.  Sony confirmed "With the formal support of Box, we expect to receive more inquiries about the functioning and interaction of Digital Paper with the cloud and are making appropriate arrangements (given that the cloud is still quite new to many people).  DP does not have a full app for Box yet, but can be connected via WebDAV."