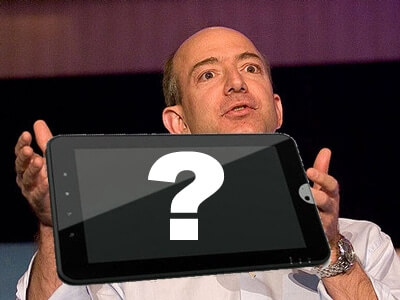 How exactly would a single person go about breaking Twitter? By posting an article declaring that he has seen, held, and used the new Amazon tablet, due out this fall. That's precisely what happened when TechCrunch's MG Siegler posted his article only a few hours ago, an article that already has over 2,000 "likes" on Facebook and has been picked up by tech watchers all across the internet, jamming Twitter for a while as the news spread.
Siegler described the tablet in massive detail, a tablet that he refers to simply as Kindle despite the months'-long speculation on names for the anticipated 7" and 10" tablets. He described one the two-finger touch-screen capability, pointing out the superiority of this model of the ten-finger iPad, as well as the final word on the fact that this tablet is not a color e-ink display but instead boasts a backlit screen.
While Siegler compared the new device to a Blackberry Playbook in terms of appearance, squashing a lot of the talk about what Amazon's tablet might look like, he did put to rest a lot of the discussion swirling about the two tablet model, stating that the original plan was to release both the 10" tablet and its more cost-effective 7" screen younger brother; however, Siegler's article discussed the fact that Amazon is now going to launch with only the 7" and release the 10" in 2012, depending on the popularity of the first new Kindle tablet. No one wants to see a repeat of the HP TouchPad, so Amazon may be holding out to see how its Android-based tablet fares in a market that is crawling with devices that want to compete with the iPad.
Siegler painted a vivid picture of the device, down to the color scheme and the pin-striping, the included apps and the fact that Google is nowhere to be found on this device that runs a ramped up Amazon-ized version of Android, an Android unlike anything anyone is used to. There were a few other features that he was a little less sure of, but nonetheless make a lot of sense from a consumer standpoint, such as the free subscription to Amazon Prime (a $79 value) to buyers.
Promotion for the device will likely outshine anything that Amazon has done for its other products and services, and as always, when one rumor gets put to bed another takes its place (such as the rumor mentioned in the TechCrunch piece about a touch-screen/e-ink hybrid device from Amazon). Whatever the new Kindle device brings to the table, however, consumers can rest assured that it will be Amazon big. As we've seen time and time again, the company doesn't do much of anything on a small scale.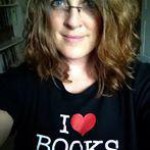 Mercy Pilkington is a Senior Editor for Good e-Reader. She is also the CEO and founder of a hybrid publishing and consulting company.