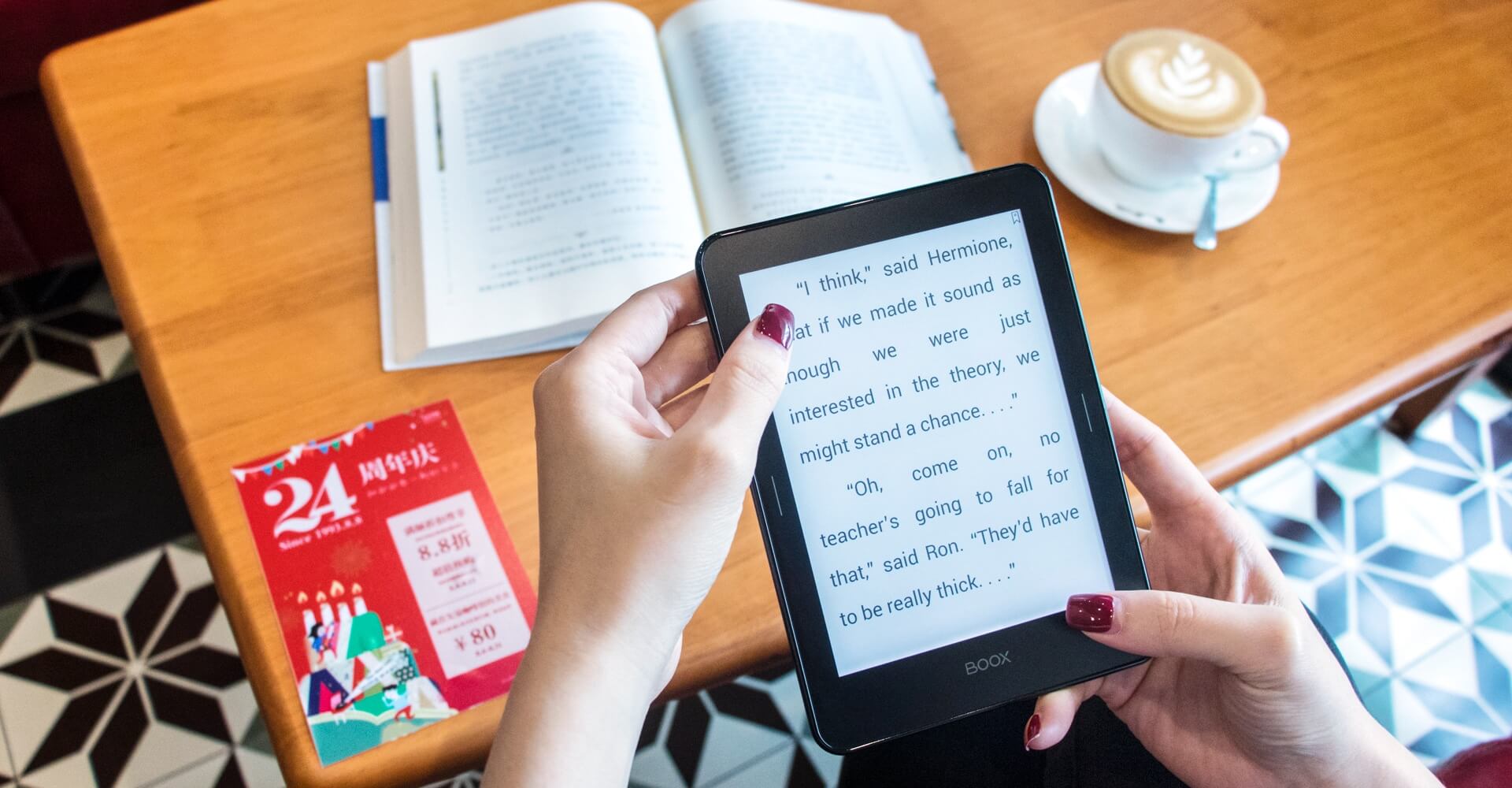 For the bookworms and students out there, e-readers are probably the best piece of technology created in the past few years. From e-book devices, digital note-taking devices to other reading-oriented, size-optimized devices, we can all now choose the device that fits our needs the best. The pleasure of reading and simultaneous note-taking has never been more accessible and affordable, especially for the students out there. Now you can carry all of your reading material and favorite books on one device. How awesome is that?
But, because there are so many e-readers out there, it is really hard to choose which one is really the best for you. Now, all the e-readers come in a different size, provide excellent readability and are lightweight. Of course, we can go on and say that you can just buy the most expensive one since well, they are supposed to be the best. But, we know that students don't have much money at their disposal, so we've created a list of the best and most affordable e-readers for students. But, before we continue, here's a secret: you can now use your e-reader to access all of your essays, papers and a thesis writing service like uk.edusson.com easily and wherever you are.
Onyx Boox Note Pro
This particular e-reader is probably the best the current e-readers scene has to offer. The device is scratch-resistant and can handle pressure and weight like no other e-reader. This makes it excellent for students because we all know how many books and notes we carry in our backpacks. We need a lightweight but resistant device that can cope with an endless hole that backpacks are. Luckily, this e-reader is also light, comes in two sizes and offers impressive features.
For example, the Onyx with a larger, 10.3″ screen offers a flexible display, sharper and clearer image and bookmark/annotation/dictionary options while reading. The menu choices also allow you to take handwritten notes, access files, and access zoom shortcuts or contrast options. If you want to look something close up, just pinch to zoom and adjust the screen size. The Onyx Boox Note Pro is an intuitive and easy to use the device, that can carry up to 32GB of material, including your favorite books, reading material for school or your class notes.
Sony Digital Paper
Sony has also joined the e-readers party with their own e-paper tablets and similar little gadgets. The Sony Digital Paper has turned out to be one of the best e-readers last years, mostly because it proved to be exceptional for reading documents of different formats, offering the same quality and readability. It is also a really intuitive device that offers page jumping and tagging for more straightforward navigation through the reading material. The device is, moreover, extremely light and thin while providing flexibility and durability. Being far from fragile, the Sony Digital Paper is made to endure all the years of college and is ready to assist you in your studying and reading sessions.
The functions on this device are really straightforward; there is no menu, and in order to zoom, you just have to pinch the screen. The simplicity of this device, however, seems appealing to the majority, because it is genuinely a reading device; no complicated functions and additional apps. In case, however, you want a note-taking app on your Sony Digital Paper, you'll need to use a Bluetooth keyboard that is synchronized with your Simplenote or Pocket account. You can also use the Cloud service to access your reading material and favorite books.
Boyue Likebook Mimas
Another exceptional e-reader for students is the Boyue Mimas, 10.3-inch digital reading device. One of the main features of this e-reader is the front-lit display and glow-light options that make it perfectly useable in the dark. Many say that Boyue Mimas is an excellent alternative to the previous, Sony Digital Paper and the Onyx Boox Note, and for a reason. The Boyue Mimas offers a high definition touchscreen and WACOM enabled screen interactions. Unlike the previous two, this device also provides two speakers on the bottom of the device as well as a MicroSD port. This allows students to not only read but also listen to podcasts and audiobooks using one device.
The Boyue Mimas is also the first large screen e-reader that has front-lit display as well as color temperature system. It offers a candlelight option and other lighting features in regards to your reading conditions, during day or night. The device is also extremely light and thin, which makes it perfect for carrying around in a backpack or bag. The Boyue Mimas offers an excellent reading experience and numerous reading options that allow you to control the size of the font, the page options, the lighting, the line spacing, and much more. For those who are looking for an affordable, stylish yet functional e-reader, the Boyue Mimas is a must-have.

Markus lives in San Francisco, California and is the video game and audio expert on Good e-Reader! He has a huge interest in new e-readers and tablets, and gaming.