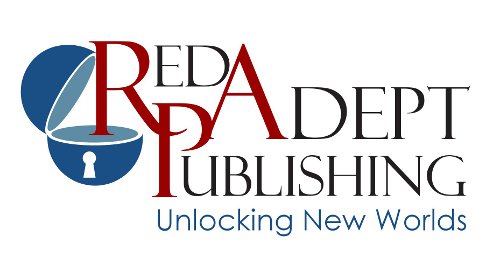 So much industry attention has been given to a concept that first became widespread at this year's Digital Book World conference in January: the hybrid author. While the term refers to an author who has worked in both the traditional and self-publishing models, there are actually a number of ways that an author could be considered a hybrid. Some authors began in self-publishing and were picked up by a traditional publisher; others, just by way of example, work quite happily in both worlds, creating content with traditional publishing in mind, while still writing other titles that they plan to self-publish.
Now, it's not just the authors who can work in various models. GoodEReader interviewed a publisher this week who could be considered the publishing equivalent of this phenomenon: a hybrid publisher.
"I actually started with a book review site called Red Adept Reviews, and eventually hired editors and moved into editing," says Lynn McNamee, owner of Red Adept Publishing. "Then I decided last year that there was a need for publishing for some of my clients and moved out of book reviewing."
Red Adept Publishing works under two models. While still taking submissions from writers and working under the traditional model of being a publisher, Red Adept also uses its skilled in-house resources to offers solutions to authors who go into the process knowing that they want to self-publish. The difficult task of being a hybrid publisher is ensuring that the lines between traditional clients and those who need editing or formatting services do not blur, as to avoid any conflict of interest or appearance of impropriety.
"If someone submits to our publishing side and we turn them down, they cannot pay us to edit their book. That's just unethical. We don't want to ever give the impression that we're turning a book down hoping to have that author pay us to edit it. If we pick up a book for publication, the author pays us nothing because all of the editing, formatting, cover design, and such go along with publishing. We do turn down about 90% of the submissions that come in, and I guess you could say we're turning down work but I don't see it that way."
While this may raise some eyebrows from people who are concerned about the ethics of working with two distinctly different types of authors, most of Red Adept's clients for both traditional and self-publishing assistance know before they contact the company which route to publication they plan to follow; more and more authors are heading into their writing careers seeing either route as a viable option. Publishers who can offer the resources that they already utilize to a broader audience of authors will stand a better chance staying afloat in the ever-changing publishing industry.
Mercy Pilkington is a Senior Editor for Good e-Reader. She is also the CEO and founder of a hybrid publishing and consulting company.