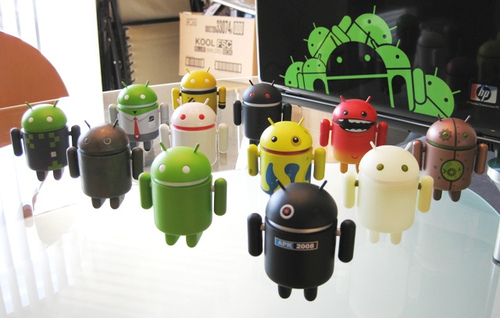 Welcome to another installment of the Good e-Reader Top 10 Apps for Blackberry 10 and Google Android! It is the weekend and its time to allocate sometime to discovering some of the great new apps that have either received a major update or just came out. Like always, these links are often valid for only one week and then you will need to search for the name of the app using the search bar on the top right hand corner
Crunchyroll Manga for Android and BB10 – The Crunchyroll Manga app provides users with unlimited access to a variety of the hottest manga emerging from Japan! As soon as it hits newsstands in Japan, Crunchyroll Manga users can read the latest from hit titles like Attack on Titan, Fairy Tail, and Space Brothers.
JumpCam – Friends Video Camera for BB10 – JumpCam is a free app that makes it easy to create collaborative videos with friends! Just start a video and invite others to add their own clips. JumpCam instantly stitches everything together into a single, beautiful movie.
Star Wars: Tiny Death Star for Android – Amidst a civil war in a galaxy far, far away, the Emperor is building a Death Star level by level, and he needs your help. Intergalactic war is expensive, and space stations are, too. Do you have any idea how much it costs to build one the size of a moon?
bitmado for Android – Download bitmado and enjoy an endless supply of the world's hottest wallpapers! They change all the time and you also get cool battery life saving technology.
Call of Duty for Android – The Call of Duty app provides a new mobile experience designed to work hand-in-hand with Call of Duty: Ghosts and provides several personalized features during and beyond your play sessions.
Swype Keyboard Free for Android – New Swype is even more powerful and personal! Get it today! This trial version is good for 30 days. Swype is all about YOU. Whether you're a fast tapper, exact typer or a Swype Ninja, get ready for a better, faster keyboard experience that gets smarter the more you use it. Swype pays attention to the way you input text and creates a personal language model that follows you from device to device. Swype – the world's most powerful keyboard.
Trailerpop: Trailers & Trivia for Android and BB10 – Play hundreds of thousands of trivia questions while watching over 20,000 movie trailers. Who was almost cast as the iconic Mrs. Robinson in The Graduate? How many movies have Samuel L. Jackson and Quentin Tarantino worked on together? From The Wizard of Oz to The Matrix, Argo to Key Largo, there's something here for everybody to enjoy.
WatchESPN for Android and BB10 – Lots of new features with the 2.0 update! The free WatchESPN app lets you keep up with your sports anytime, anywhere on your Android phone and tablet. Watch live games and studio shows with 24/7 access to ESPN, ESPN2, ESPN3, ESPNU, ESPNews and ESPN Deportes. You can also watch on-demand clips of the latest news and highlights.
Indigo for Android and BB10 – This is a great app that allows you to buy items and books right in the store. Hook up your membership card and scan it digitally and quickly scan products for reviews or inventory.
Eversnap – Get Friends' Photos for BB10 – Eversnap is great for anytime you'd like to collect photos & videos from friends and family, For example: Groups, Events, Weddings, Trips, Birthdays, or many times just to share private photos & videos between family members and close friends.

Michael Kozlowski is the Editor in Chief of Good e-Reader. He has been writing about audiobooks and e-readers for the past ten years. His articles have been picked up by major and local news sources and websites such as the CBC, CNET, Engadget, Huffington Post and the New York Times.