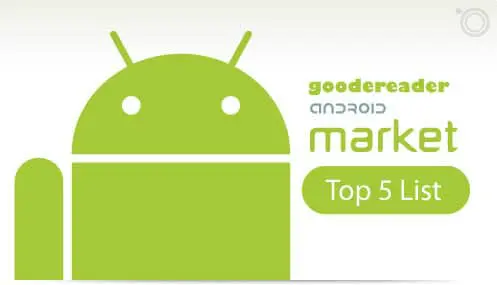 Google Android is an open platform and easily licensed by developers putting out new hardware. With the surge of tablet computers and e-readers Android applications are enjoying tremendous popularity. We have compiled a list of the very best places to get Google Android Apps that generally can be accessed with any device. Finally this list is preferential for app stores accessible with most Android driven ebook readers and Tablet PC's.

APPBRAIN
Many Tablet PC's and e-Readers do not enjoy access to the official Google Android Market and APPBRAIN is the default top choice for app stores. It has most of the applications found in the official Google Market and has a very comprehensive listing of games and apps.
One of the greatest aspects of this store is the ease of searching and finding new content. It has categories that make searching both intuitive and fun. You can search by "Hot Today", "All-Time Popular", "Highest Rated". This store also has a great filter option such as "Paid", "Free", "Price Reduced", "Updated" and more!
Genres and listings of specific categories are very solid and you can find popular free business applications to region specific such as; Australia, New Zealand, France and Germany. If you have a QR code you can simply scan it and be brought right to the application listing.
Finally, APPBRAIN is free and has an easy to install fast web application. Most tablets also have the ability to be listed so you can push new apps or games directly to your device via the web version.
Google Android Market (Official)
The official Google Android Market is your one stop shop for your Android applications found in most phones and tablets that have 3G or Honeycomb. It has recently undergone some changes with a web version of the app store that pushes applications directly to your device. There is also a video service that allows you to rent movies.
One of the benefits of the Google official market is that it shows you all of the updates and every application you have ever installed. It also has a plethora of user comments, statistics, screen-shots and Android version compatibility for specific devices. If you like the free or paid apps it even has a sidebar that shows you the other developers contributions so you can see what else they have to offer.
Some of the drawbacks include poor organization because you can only sort by "Top Paid or "Top Free". So aside from the featured tabs on the main homepage its hard to find new apps/games that have not gone viral yet. Another drawback is the fact that most tablets with Android 2.3 and below normally do not have access to the official market.
Amazon only very recently started its own version of the app store and are taking the market by storm in terms of popularity.
Every day the company offers one paid app available as a free download and you can nab some quality stuff! Past freebies have included Angry Birds Rio, Doodle Jump and World Series of Poker. Not only is the daily savings proving popular with the public but its firmly integrated with the Amazon App Engine. You can search for apps with categories and sub-categories that anyone who has spent time shopping with Amazon will be familiar with. It is very easy to scan for specific types of games like golfing and racing priced at specific dollar amounts. You can even search for new content submitted in the last 30 or 90 days to find things that are really fresh.
Some of the drawbacks of the Amazon App Store is the fact that the web version sucks. You can search for loose terms such as Opera or Internet Explorer and get links to all sorts of books and music CD's. If you purchase games or applications from the web you will be sent an Amazon download link via Email. You will want to use the App version because it was designed specifically for mobile downloads and is easier to find the direct content.
Finally the Amazon App Store is designed very well, it is easy to find what you want and growing fast. With a huge company backing a Google Android Alternative Market is should exponentially grow. There are also rumors swirling of a possible Amazon Tablet with built in support for the store, video and cloud service.
Many people might not have heard of this store before but it is one of the best independent ones out there. The overall interface and menu system is designed very well. It allows for an effective category and sub-category system to find your content through aimless browsing. So RPG is under Games and FTP client is under the Internet categories. You can also browse categories to find recently updated apps, recently added, rating and price. One of the biggest boons on this store is that you can filter out applications and games according to language so you will not get pesky localized versions popping up.
If you are not sure on what application you should purchase if one looks good, you can pay attention to the editoral reviews by the POCKETGEAR team. They give an unbiased review on many applications. The website also handles all of the payment processing so you are not directed to a third party you don't know, and may not trust. When you purchase content the app will send you a text message or email with a link to the APK file for you to download and then automatically installs.
There are only around 7,000 apps currently available on this market but it is a strong viable contender to one of the top independent Android markets around. Finally not only can you get Android apps here but also Windows Phone 7 and many other types.

GETJAR

Rounding off our top 5 list of most popular Google Androids stores is quintessential mainstay GETJAR. They have been around since app stores really existed and continue to deliver with quality content. The store claims it is the worlds second largest app store next to the Google Android Market. Not only does GETJAR supply Android apps but you can also get listed apps and games for Blackberry and iOS. Speaking of iOS you cannot purchase or download things from GETJAR but it does supply a link to the official listing by Apple.
The GETJAR website is organized mainly into app categories and does not really feature any sub-categories which makes finding particular things a little bit of an adventure. You can only search by New Apps, Top Apps and apps that will work with your e-reader or tablet according to your particular version of Android.
One of the drawbacks of this store is the fact that Top Apps is anything but, there does not seem to be any kind of system in place to index the best ones from the worst ones. It does not take into account star ratings or user feedback.
This store has plenty of apps and you can easily find anything you want here, but is limited on the top tier quality applications and games found on the Google Android Market.
– That about does it for our Top 5 list of Google Android Markets for 2011. Obviously some stores did not make the cut like the Nook Color specific App Store by Barnes and Noble. Let us know your favorite places to get apps and why.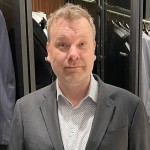 Michael Kozlowski has written about audiobooks and e-readers for the past twelve years. Newspapers and websites such as the CBC, CNET, Engadget, Huffington Post and the New York Times have picked up his articles. He Lives in Vancouver, British Columbia, Canada.