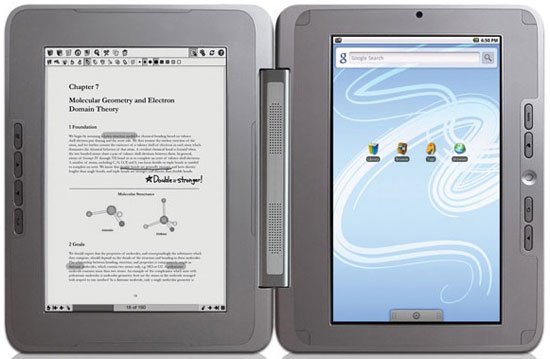 There have been hundreds of e-readers that have been released over the past decade and most of them came out way ahead of their time. The limitations of E Ink technology have made a good idea, turn into terrible execution. These are the top 5 most forgotten e-readers.
Ectaco Jetbook Color
Very early early on, Ectaco was a strong brand that had the Jetbook lineup. They developed the Jetbook Color in 2012 and it was the first commercial e-reader that used E Ink Triton, which was their first attempt at color e-paper. It has a 9.7 inch screen, but the resolution was a paltry 800×600 pixels, it could only display 4,096 colors. This resulted in a very washed out experience. Combined with an abysmal 800 MHZ processor and 256MB of Ram, it basically made this device very unresponsive. Due to the failure of this product, it basically destroyed the company. They released a few language translators and ceased to make hardware. They act an online distributor for a number of Chinese brands.
Entourage Edge
The Edge was the world's first dual screen e-reader and came out in 2010. It basically opened and closed like a real book and supposed 180 degree rotations with the physical hardware. Right side side of the screen was a full Android 1.6 experience, that could run apps and acted as a program launching platform for the left screen, which was made of E Ink e-paper. Both screens had a touchscreen layer and a resolution of 800×600 pixels. It was discontinued a few years later, and would be the last product they ever sold.
Bebook Touch
Bebook released around 7 different e-readers and the last one came out in 2012 and was called the Bebook Touch, which reviewed.The Bebook Touch features a six inch e-ink Pearl display with a resolution of 800×600 pixels. It has 4GB of internal memory and can be expanded up to 32 GB via the Micro SD card. The slim profile is the main selling point, with it being only 9mm thick. This was one of their few models with a touchscreen, but the company went bankrupt as soon as this one hit the market and they never released anything since.
The last commercial Sony e-reader came out in 2013 and was discontinued a year later. It was well designed and had physical page turn buttons and was one of the only e-readers around that could borrow library books right on it. The Sony Reader Store at this time was in its full glory, and you could buy and read ebooks right on it. Sony e-readers always had tremendous build quality and people still buy them on EBAY, although the PRS line was made of plastic. Sony was seen as the last bastion of hope in the US against Amazon, but they only had like 3% of the market when they suspended making e-readers, closed down the Reader Store and sold all of their customers to Kobo.
Martin Eberhard and Marc Tarpenning created the very first e-reader in 1997, the Rocketbook. They were lifelong voracious readers and saw a future, where everyone was reading digital books. A prototype was quickly developed and pitched to Jeff Bezos at Amazon, but they took a pass because the device needed to be plugged into a computer to download books. A few days later they took a meeting with Barnes and Noble and a deal was closed within a week, the bookseller owned 50% of the company. In the first year, 20,000 Rocketbook e-readers were sold. This was the device that started the e-reader industry as we know it, but nobody has really heard of it.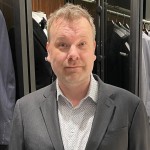 Michael Kozlowski has written about audiobooks and e-readers for the past twelve years. Newspapers and websites such as the CBC, CNET, Engadget, Huffington Post and the New York Times have picked up his articles. He Lives in Vancouver, British Columbia, Canada.