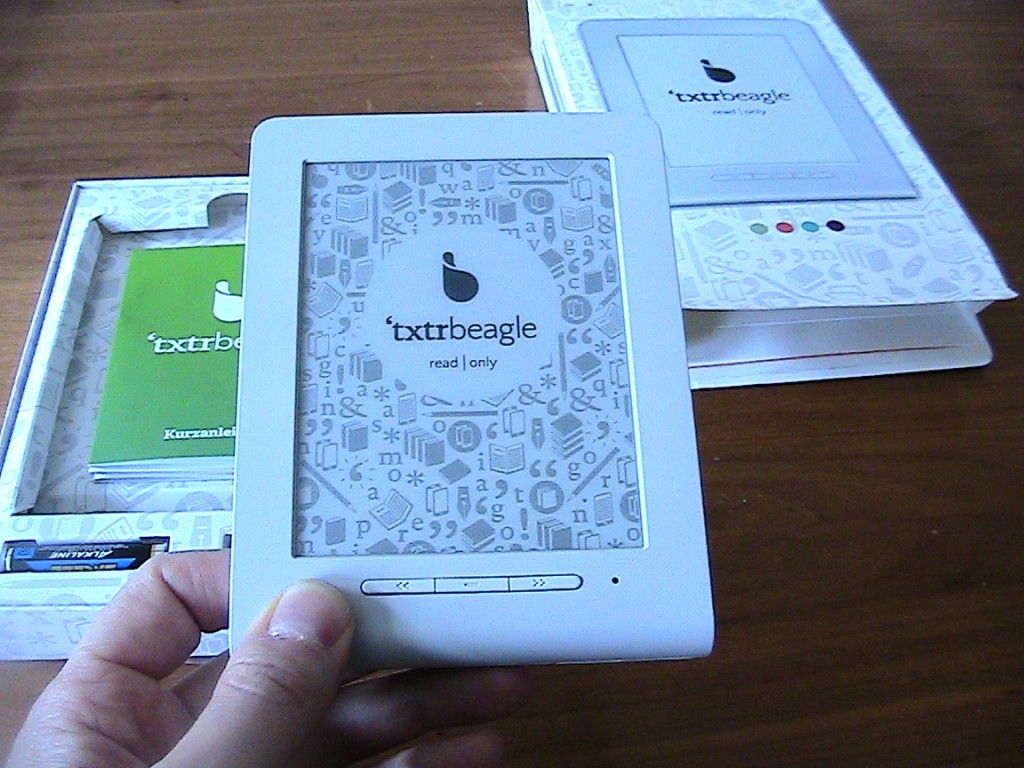 After almost six months of searching, Berlin Germany based Txtr has found a telecom partner willing to subsidize the Beagle e-Reader. The Beagle is now available in Hungary via Magyar Telekom.
The Txtr Beagle ebook reader can be purchased on the Telekom website. Consumers ordering online can get it for as little as HUF 8,900 (approx. €29.50) in combination with one of three smartphones (Samsung Galaxy Young, Sony Xperia M, LG L7 II) and a two-year contract. The Txtr Beagle includes two free ebooks as well as a preview of Jo Nesbo's new thriller Police. Customers also can access plenty of new eBooks via the Hungarian version of the Txtr store that launches a few months ago.
Alternatively consumers can buy the Beagle online with a HUF 0 down-payment and 24 interest-free monthly instalments or at list price for HUF 17,928 (approx. €60.00) including a 10% web shop discount. The device is also available in the main Telekom shops, and will be in all Telekom shops from mid-January. There, the txtr beagle can be purchased for HUF 19,920 (approx. €66.00), while gold and platinum Telekom customers can buy it for HUF 0 down-payment and 12 monthly instalments of HUF 1,660 (approx. €5.60).
Thomas Leliveld, CEO of Txtr, says: "We are absolutely delighted to bring the Txtr Beagle to market in Hungary in partnership with Magyar Telekom. Together we are delivering all the necessary ingredients for a successful service by combining our unique device with the e-reading competence of txtr and the consumer marketing knowledge of Telekom."