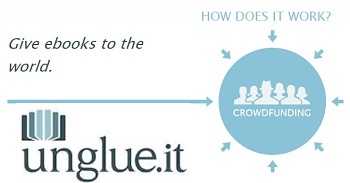 One of the more innovative concepts that has grown out of digital publishing is the concept of crowd-sourced "ungluing," a way to allow reader fans to remove the copyright status of books by pledging funding to buy the rights from the author under Creative Commons status of copyright law. Once a book has become "unglued," it can be read by anyone on any device for free while the author or publisher accepts the one-time amount of money that was agreed upon prior to the unglue campaign.
Eric Hellman, founder of Unglue.it, announced today that the two newest titles to be unglued have been released, thanks once again to reader support for the project that removes all DRM from the title. Hellman had this to say about one of the titles, So You Want To Be a Librarian, which grew the support of eighty-one ungluers to release the title without copyright restriction.
"It seems fitting that a book about a rapidly changing profession should make use of a cutting edge funding and distribution mechanisms", said Eric Hellman, President of Gluejar, Inc., the company behind Unglue.it, in the press release. "Pressley's book can now evolve in the public common and serve new generations of librarians."
The other title recently unglued, The Third Awakening, proves that self-published titles can also be popular enough among crowdfunding readers to come together on a campaign to remove the restrictions. While previous ungluing campaigns have been arranged for titles that have previously been in print, this title by Dennis Weiser had been originally made available via Smashwords, along with his eight other titles; the Meat Grinder focal point of Smashwords made the unglued files possible.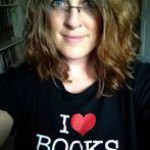 Mercy Pilkington is a Senior Editor for Good e-Reader. She is also the CEO and founder of a hybrid publishing and consulting company.