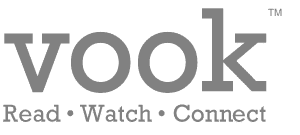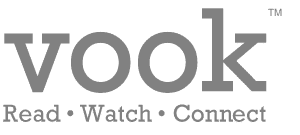 In January, GoodeReader interviewed Vook VP of Business Development Matt Cavner at Digital Book World about a digital publishing model that Publisher's Weekly has called a "game changer" in the world of ebooks. Cavner once again spoke to GoodeReader about last week's full launch of the site and what it can mean for both established authors and indie newcomers.
"It has been surprisingly smooth and the response on Twitter has been enthusiastic," said Cavner of the recent full membership launch. "We've greatly improved the work flow so it's easier to get to the completed ebook stage. We've also made the distribution to the different retail channels easier and made it automatic. We've added sales reporting dashboard inside your account that shows you how much you're selling in a graph. This really has become a publishing house in a box."
One of the biggest features that sets Vook apart from the distributors currently available to authors is its cloud-based creation tool, allowing authors to upload and work within the document from nearly anywhere. The variety of applications for a tool like this one spread far across just the indie author platform and the results in the first five days of open use are already pouring in.
"One of our favorite success stories is the enhanced ebook Scam School. Brushwood's title is the future of book production. He's not an established author, but he used our platform to release this beautiful ebook which has sold over $20,000 worth in the first five days of our launch. We're hopeful that as more and more users get in and start creating these experiences, we're going to see more explosive successes like that one."
The wealth of authors who are branching out on their own terms and deciding they don't need the hoop jumping associated with traditional publishing has opened the doors for companies like Vook to provide the technological tools authors need alongside the conditions they want. As more platforms like Vook spring up, offering terms like the 100% royalty option and the ability to distribute to every major retail site, the scope of indie authorship will continue to grow, especially in the arena of the highly intricate enhanced ebooks.
"Enhanced ebooks were difficult to make and were challenging, but with Vook you can benefit from all that we learned that made it easy. We've opened up this new form of media to everybody."
Mercy Pilkington is a Senior Editor for Good e-Reader. She is also the CEO and founder of a hybrid publishing and consulting company.