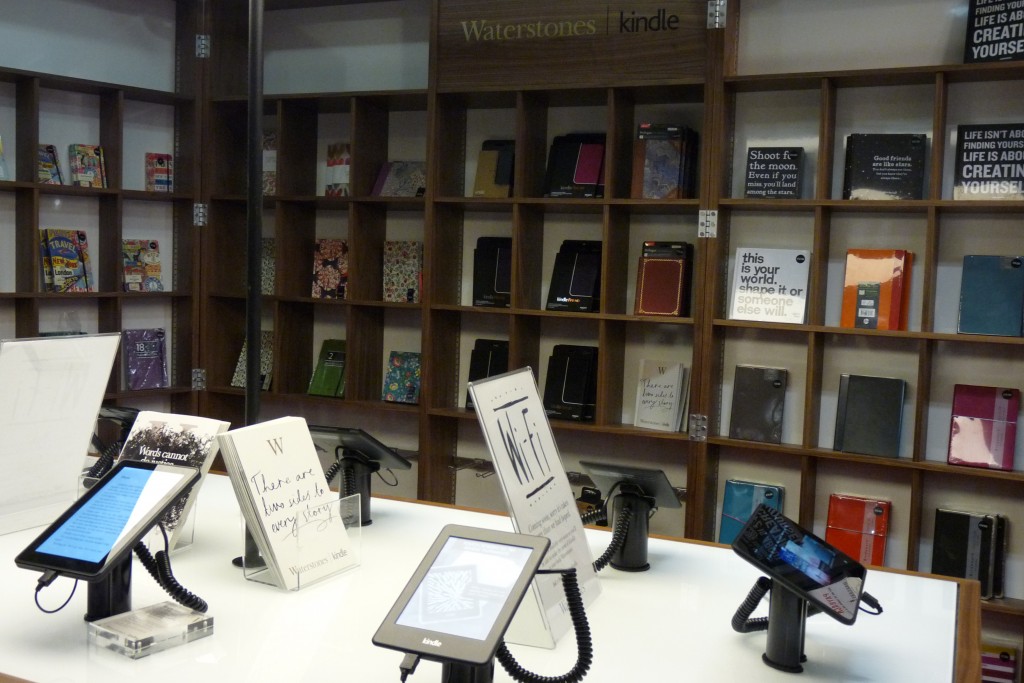 Waterstones, the United Kingdom bookseller, has announced that they are no longer going to carry Kindle e-readers. CEO James Daunt said there had been no sign of a "bounce" in Kindle sales, so the company was "taking the display space back" to use for physical books instead.
Many people in the book selling industry were surprised when Daunt and Waterstones forged a relationship with Amazon in 2012 to sell Kindle e-readers in over 290 shops. A year prior, in a series of interviews, Daunt spoke of Amazon as the "enemy" and "a ruthless, money-making devil".
When the deal was first struck Daunt lamented that his predecessors did not develop their own e-reader while the market was unsaturated and not consolidated. Waterstones sold lackluster devices that did not allow customers to buy books right on the readers. When James took over the company his first reaction was to scrap all the woeful readers they currently stocked and made new relationships with Amazon to bring in a big brand name.
Waterstones love affair with the Kindle was short lived. In 2014 Daunt said that sales of Amazon's e-book reader had "disappeared to all intents and purposes." and now in 2015 the company is in the process of discontinuing the sale of all things Amazon.
Waterstones is not the only UK bookseller to report that e-reader sales have fallen off a cliff. David Prescott, CEO of Blackwell's, also said that fewer e-reading devices were being sold at his chain, which stocks Barnes & Noble's Nook e-reader. "We're not seeing a great deal of people who are buying an e-reader for the first time now," he said. "People are buying e-reader replacements, but that's it."
One of the big problems with UK bookstores selling e-readers is that there is no consistency in the overall design. There is often just a single table with older models available for the public to interact with and seldom do you have anyone working there that is trained in all of the products. The display areas are normally relegated to dark corners or at the book of the bookstore and hardly captivating.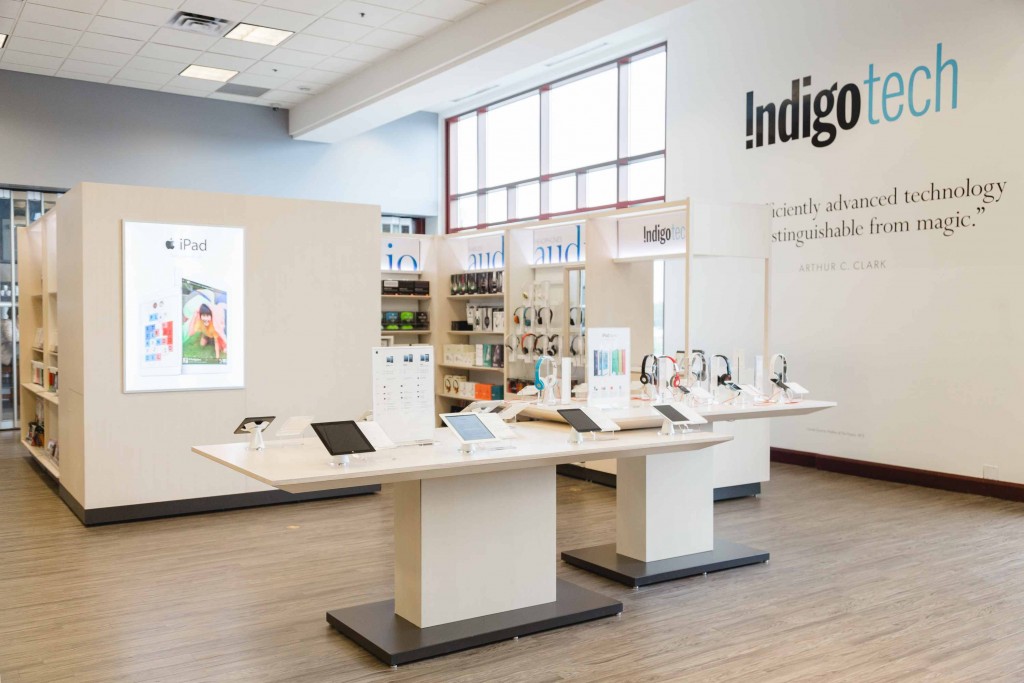 In contrast, the Canadian bookstore Chapters Indigo should be the blueprint on how to sell technology correctly. In 2013 Indigo Tech was simultaneously at over 40 different stores across the country. Not only are e-readers sold, but Apple products such as the iPad, iPod Touch, iPad Mini and Apple TV. The bookseller also sells lifestyle technology that is appealing to non-readers, such as Jawbone, wireless speakers, Beats by Dr. Dre headphones, Fitbit, Cookoo, and Jambox.
One of the aspects that separates Indigo from the competition is that their staff are trained in all of the products. For example, just to sell Apple tablets the employee has to get Apple certified, which is a big investment for the store. When you see a representative at the Indigo Tech booth, that is their sole job. Meanwhile in the UK, you have a revolving cadre of staff that just sort of fill in.
In the end, I am not very surprised that Waterstones is getting out of selling e-readers at 90% of all their locations. The partnership between Waterstones and Amazon was a divorce waiting to happen, it was a ridiculous partnership in the first place. Waterstones should have partnered with an epub ereader like Nook, but then the Nook brand has even less of an idea of what they are doing than Waterstones. .

Michael Kozlowski has been writing about audiobooks and e-readers for the past twelve years. His articles have been picked up by major and local news sources and websites such as the CBC, CNET, Engadget, Huffington Post and the New York Times. He Lives in Vancouver, British Columbia, Canada.