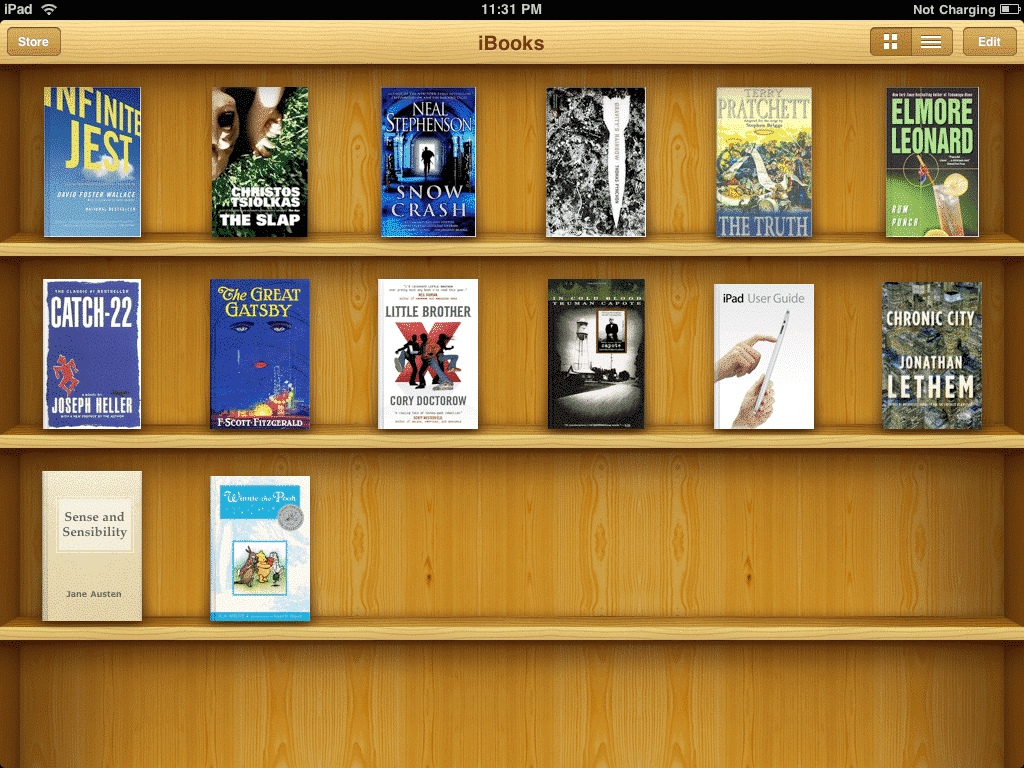 We broke the news last week that Apple is in development of a self-publishing program and many leading websites such as Media Bistro, Paidcontent, and tons of others. The essence of our writeup was that Apple will be holding an event at the end of the month where they are expected to take the wraps off of their self-publishing program for iBooks. This may benefit indie authors that want to submit directly to the service and not be forcibly relegated to doing business with various Aggregators. What does it mean for these companies if Apple starts their own program?
iBooks only launched in the last few years and has been playing catchup with Amazon, Kobo and Barnes and Noble. All of its competitors have expansive ecosystems that have been developed for many years and have solidified partnerships with the leading publishing companies and also smaller ones. The iBooks store is woefully sparse in terms of selection compared to the other stores. Most of their books are overpriced and many bestsellers are not available for an international audience.
One of the advantages Amazon and Barnes and Noble have over Apple is their own self-publishing program. Apple does have a little known process to publish your own books but it involves a validated ePub file, ISBN identifiers from the Library of Congress and a willingness to run the gauntlet of contracts, paperwork, and use iTunes Connect. This entire process is very daunting and many users are unaware of its existence.
Instead of dealing directly with Apple self-published authors have been using official Aggregator's such as; Ingram, INscribe Digital, LibreDigital, Lulu, and Smashwords. If you live and publishing in Europe, you can do business with Bookwire and Immatériel. Of these, only Smashwords will convert MS Word documents to ePub.
Publishing Aggregator's are proving to be a popular option for people to self-publish with because they help you along the entire process and normally submit to many other bookstores. Smashwords is one of the leading companies that do this and even provide you an ISBN number for free. They submit to Kobo, Sony, Amazon, Barnes and Noble, Apple and a few others. One of the drawbacks of using any major Aggregator service is that they brand your book and serves as self-promotion.
Now people in the industry will say that Apple relies too heavily on their 3rd party service that allows companies like Smashwords to benefit. In a recent interview the CEO of the company Mark Coker said "Apple realizes that they're going to earn a 30% commission whether they source the book from an aggregator or from their own platform, and books sourced from aggregators are more profitable for Apple because they can be sourced at lower cost (no need to invest millions of long term dollars to maintain and staff their own platform) and greater scalability than from one's own platform." Obviously many companies have to downplay this new platform because it seriously impacts their own business and have to try and rationalize why it won't be profitable for Apple.
What does it mean for these companies that made their living from submitting peoples books to the Apple iBooks store? If Apple does start their own self-pub service in the next few weeks many people will gravitate towards it because of Apples famous 'ease of use' philosophy. It is hard to dispute the growing number of indie authors breaking out of digital and getting huge book deals. Amanda Hocking continues to be the poster child of 'indie author makes good' and has landed major book deals from a major publisher due to the success of her ebooks. In a recent study over 60 million ebooks were sold worldwide and 20 million e-readers were sold just in December. These are huge numbers and goes to show people are hungry to consume digital content. Smashwords can undoubtedly survive with Apples new publishing program because it is easier to sign up for one service that automatically submits your one book to many other websites, rather then doing it one by one. The others will continue maintain the status quo, for at least this year, but face diminished returns.
The people I can see benefiting from Apples new program is small and medium size publishing companies. Many organizations and companies right now publish kids books and rich media titles and sell them as apps. Having the option to publish ebooks with their same Apple Developer account or making the process more streamlined will help the authors who have signed on with them. I am a huge fan of the Apple iPad because does the huge app selection available and the sheer amount of kids books, cook books and various media based books make the platform very unique. The ability for an author to make an animated cookbook and an ebook variant during the assembly process and submitting it to one entity could be financially lucrative.
Finally, the Apple iBookstore platform could see a tremendous boost in books submitted and could finally make it a viable alternative to Amazon, Kobo, Barnes and Noble and others. The huge advantage Apple has is their own iTunes platform to facilitate purchases. This has alienated most of their competition who decided to remove the ability to buy books on their app rather then cave into Apples demand to give them 30% of each book sale. The average user only knows that they used to buy ebooks on their iPad with Amazon but can't anymore. Boosting up the number of books in the iBookstore and buying books directly through it could really help with overall sales and visibility.
In the end, with the Apple Self-Publishing platform small and medium sized companies will benefit the most with its 'all in one, turnkey solution' and indie authors who have more control over their individual brand. It could also over competitive advantages to choosing them and only publishing with them, like Amazon is doing.

Michael Kozlowski is the Editor in Chief of Good e-Reader. He has been writing about audiobooks and e-readers for the past ten years. His articles have been picked up by major and local news sources and websites such as the CNET, Engadget, Huffington Post and Verge.