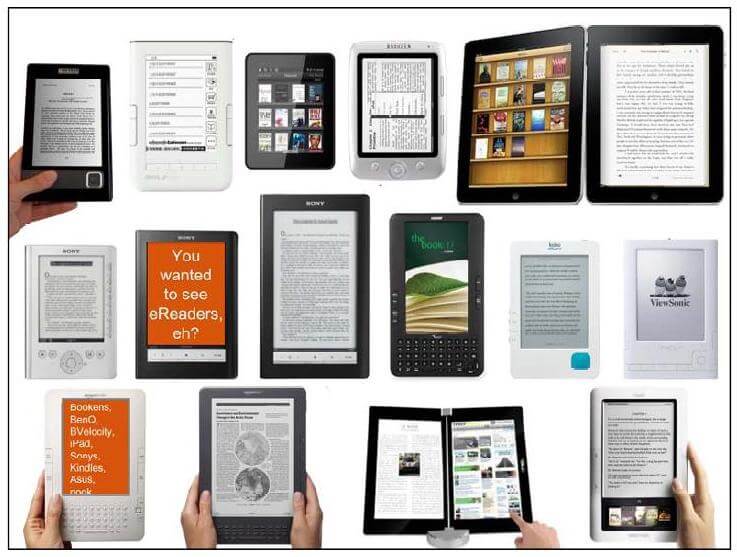 Christmas has come and gone and many people were lucky enough to have Santa drop off a new e-reader under your tree. You have accomplished the mighty first step and attained a new device designed to read books. Many brands like Kobo, Barnes and Noble, Sony and others rely on their own store for you to buy your books. We receive a ton of emails from people asking if their new Nook can be used to buy books from other online bookstores. The short answer is yes, if your reader was designed to read the EPUB or PDF format, you have a wellspring of options in order to shop around and get the best deals, or support indie authors. Here is our shortlist of alternative bookstores that have solid deals and allow you to get both free and paid books.
If you intend on purchasing books from other stores there are a few factors you have to bear in mind. You need to install Adobe Digital Editions, which is a free download. This program is used to facilitate the transfer of purchased ebooks online to your device. We have a ton of video tutorials teaching you how to do this on a case by case basis on our official Good e-Reader Youtube channel. Here is our select picks of the best alternative ebook stores and what e-reader models they support.
Smashwords – The leading indie author website on the internet. They support a multitude of book formats including TXT, RTF, PDF, MOBI, EPUB and more. This means whether you have an Amazon Kindle, Nook, Kobo or Sony, these books are compliant. This website is mainly populated with indie authors and their works of fiction and non-fiction. They have a great submission process that gives authors free ISBN numbers and will submit your work to the leading bookstores like iBooks, Sony, Amazon and so on. A great site, with generous options to sample the books before you buy.
Google Books – Google recently opened their bookstore outside of the USA into Canada, Australia and the UK. You can download millions of paid and free books and not only transfer them to your e-reader but also read them on your PC or web browser. They have an amazing selection for USA based residents and you can find all of the latest best sellers. This is millions of free books that are mainly classics and open source material. Google has been very busy during 2011, scanning books for the British Library and many other partners, this is adding to their copious list of titles.
Project Gutenberg – One of the largest sources of free books anywhere on the internet. They have high quality ebooks and fair quality scans of most of the books that are considered open source. You will find most books published from the 1800's to the current date. If you ever wanted to catch up with a book you read in school that was part of your English class, this is the place to get them. They support almost all major EPUB based readers and have easy to follow tutorials to transfer books to your e-reader.
Xinxii – A German based site with tons of books in that language but also features thousands of books in English. You can find a ton of non-fiction law type books here and also classic books optimized for e-readers and tablets.
Txtr – Another German based company that focuses on the European market but also has TONS of books available in English. This company is very solid for bestsellers such as James Patterson, Sara Gruen, and Rachel Caine. They have apps for many of the leading devices such as iOS, Android and more. You can buy the books easily and transfer them right to your device. Prices are on the high side but is a good choice if you live in Europe or want localized books.
Diesel Books – One of the leading independent booksellers that have agreements with most of the major publishing companies. You can find all of the latest books like the Steve Jobs Autobiography, Michael Connely, Lora Leigh and many more! Prices are fairly competitive with the major bookstores and this company has been in business for a long time. Their website is one of the best in terms of organization and you should have no problem aimlessly browsing for a new book or zeroing in on something specific. They have daily deals for books, that will save you around 80% of the list price.

Michael Kozlowski is the Editor in Chief of Good e-Reader. He has been writing about audiobooks and e-readers for the past ten years. His articles have been picked up by major and local news sources and websites such as the CNET, Engadget, Huffington Post and Verge.