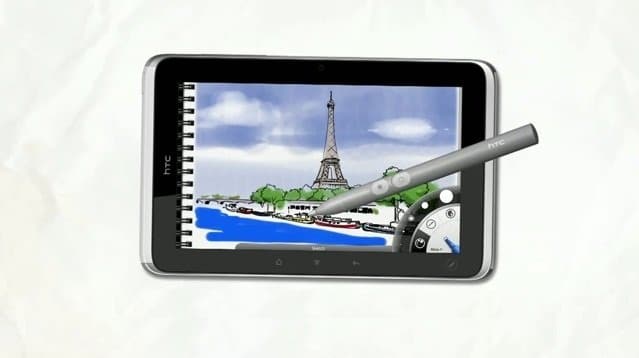 Best Buy not only sold out stock of the HTC Flyer, but stopped further sales of the device thereafter. This had been the only source where one could pick up the HTC Flyer. There is, however, the HTV EVO View that is still available and by the looks of it will be available for some time now. This more so, as the device is about to receive a Honeycomb update, as per the site Good and EVO.net. The EVO View for those who are not aware is in reality an HTC Flyer with the additional features of WiMax for Sprint's network.
However, the future of the HTC EVO is not very bright, either, and there are several reasons for that. The main culprit is the high price of the EVO View, which is way too high, more so at a time when there are much cheaper options such as the NOOK and Kindle Fire tablets. Sure it now has been provided the Honeycomb treatment, but it perhaps has been a bit too late in the day as the focus has now shifted to Android 4.0 ICS. Also, if the high cost of the tablet isn't enough, buyers will have to shell out extra for the pen which should have been made free with the tablet. Sprint, on its part, did the tablet no good by abolishing unlimited tablet data plans.
So in the end, it shouldn't come as a surprise if within the next few months we come across the EVO View in the tablet obituary list. Rooting efforts on the tablet might prolong its life a bit and efforts are currently on at XDA towards that. What should be kept in mind is that the Flyer or the Evo View is never as bad as all the above can make one to believe it is. Some deep discounts might just prolong its life a little bit more.
Sovan Mandal is the senior tablet and tech corespondent for goodereader.com. He brings a international approach to news that is not just applicable to the North American market, but also Asia, India, Europe and others. Sovy brings his own writing flavor to the website and is interested in Science Fiction, Technology and Writing. Any questions, send an email