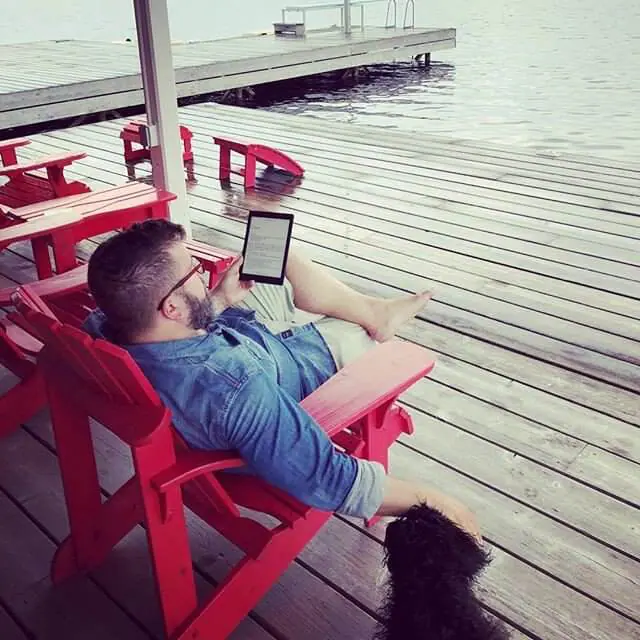 Ten years ago e-readers started to gain mainstream popularity with the advent of the Amazon Kindle and within a few short years dozens of companies started to release their own hardware. The vast majority of them only sold the e-reader and offered no avenue to purchase ebooks or other digital content. The e-reader market started to become really saturated and many companies went bankrupt or sold their assets to competitors. There are now three different types of companies involved in the e-reader sector; ones that subsidize their hardware and generate long-term revenue by selling audiobooks and ebooks, ones that sell expensive prosumer digital note takers and companies that do not directly sell ebooks, but bundle it with Android. Who will be the next company to make an e-reader that does something different?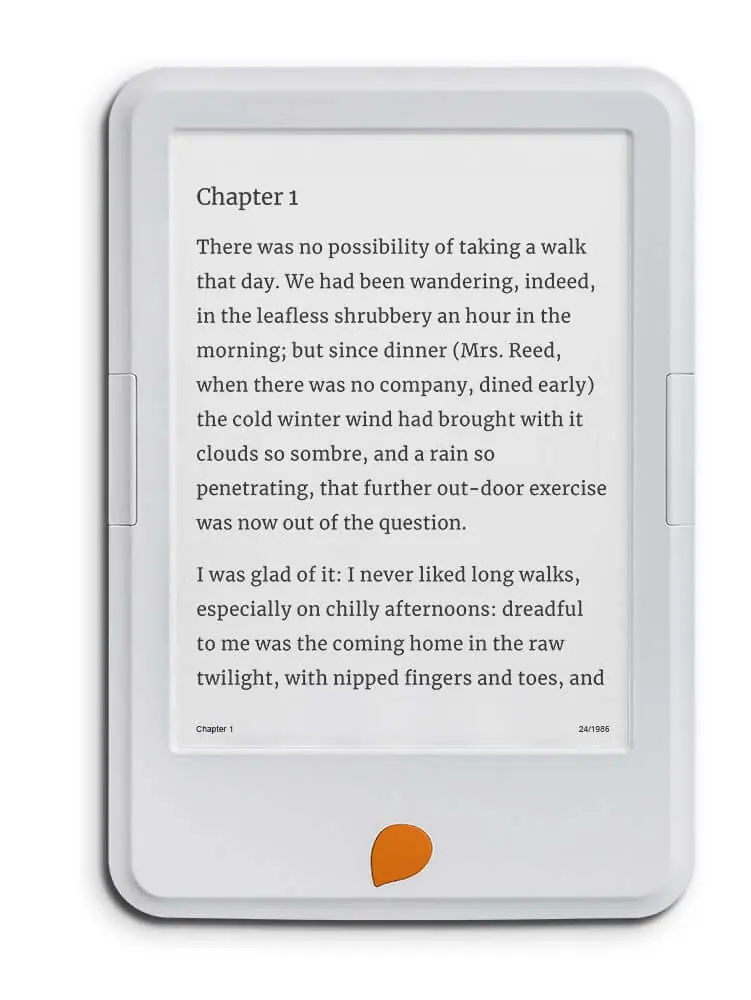 Stoytel is expanding into international markets in a big way. The company runs their own unlimited audiobook and ebook subscription service and initially did business in most of the Nordic countries in Europe. They have since expanded westward into most European markets and are making a play in Brazil and then North America. They have developed their first e Ink Reader that will be released in the next month and is directly tied into their subscription service. If you are are an active member you can use the e-reader to read books or plugin a pair of wireless headphones and listen to audiobooks. If you let your subscription lapse or are not a member, it is basically a paperweight. This is the first time ever that an e-reader has had this type of functionality and it might prompt Playster and Scribd to develop their own models. Amazon might even develop a really cheap e-reader that is tied into Kindle Unlimited.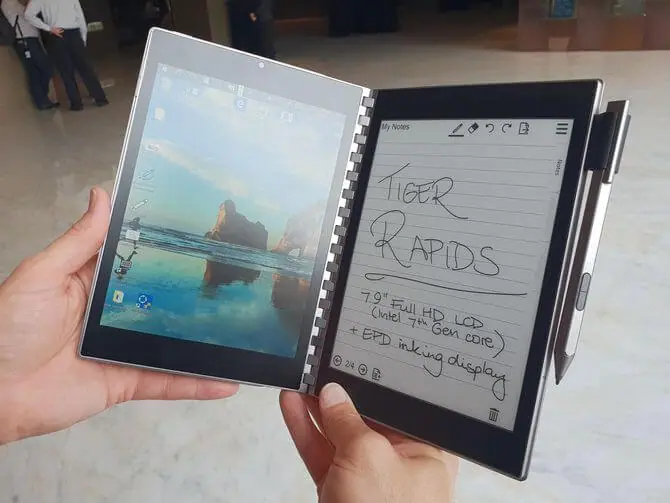 Intel recently debuted a dual screen device called the Tiger Rapids. It has an e-ink display on one side and a LCD on the other. This concept tablet and ereader hybrid will not be officially released by Intel, but they developed it as a way to show its device manufacturer partners how to implement technologies like using an an e-paper display as a keyboard or jotting down notes with the active stylus.
Gregory Bryant, senior vice president and general manager of the Intel Client Computing Group said that they worked on this design for over two years. Bryant explains how the prototypes express a design goal he defines as adaptable form factors. "Conceptually, it's not a one-size fits all world," Bryant says. "You're going to see secondary products of different shapes and sizes, people are going to do secondary displays, obviously we're going to work on longer-term things like bendables and foldables."
The E Ink part of the device is 7.8 inches and the other features 7.9-inch LCD display. Underneath it all is a Kaby Lake Core processor, an SSD, Wi-Fi, and an undisclosed amount of memory. With its 12-wHr battery, the Tiger Rapids can last an estimated 7 to 8 hours, and charges back up via the single USB-C port on its edge.
Intel has said that this concept E Ink tablet will be released by a partner sometime in the next two to three years. Lenovo is rumored to be actively developing a new product lineup using this Intel tech, that is similar to the Yoga. Microsoft sources have also disclosed that they might use the Tiger Rapids as part of their Surface refresh.
Wrap up
There have been precious few companies over the past three years that have entered the e-reader arena and did something different. Remarkable was one of the most successful, raising millions of dollars for their 10.3 inch writing slate and it continues to sell like hotcakes. Good e-Reader has also released two models, a 6.8 and 13.3 e-reader and sold around 5,000 units. This year we intend on developing a second generation 6.8 using better hardware and a new 7.8 variant, both will have Android and come with a stylus to take notes.
Clearink is a new color e-paper technology that has been under development for many years. The company has told me that a company that cannot name has placed a million dollar order with them to release a product aimed at schools. I should hear more about it sometime in the next few months.
Aside from Clearink, I have not heard about any NEW company entering the e-reader arena, normally I hear about these sort of things from the upstream supply chain or engineering job postings on Linkedin.
I believe that the most likely chance of someone releasing an e-ink product is someone who already sells digital content via apps. This includes Microsoft, who has their own US based bookstore, who would see more traction with serious readers if they did some sort of Windows S based e-reader. I believe that Scribd will create their own e-reader, once Storytel comes to North America. Playster markets a very cheap Chinese tablet, that everyone hates, a dedicated e-reader with audiobooks and ebooks would be a viable alternative. I would also not discount someone involved in the library book sector to make a dedicated device that is geared towards users who only get their ebooks from the public library.

Michael Kozlowski has been writing about audiobooks and e-readers for the past twelve years. His articles have been picked up by major and local news sources and websites such as the CBC, CNET, Engadget, Huffington Post and the New York Times. He Lives in Vancouver, British Columbia, Canada.