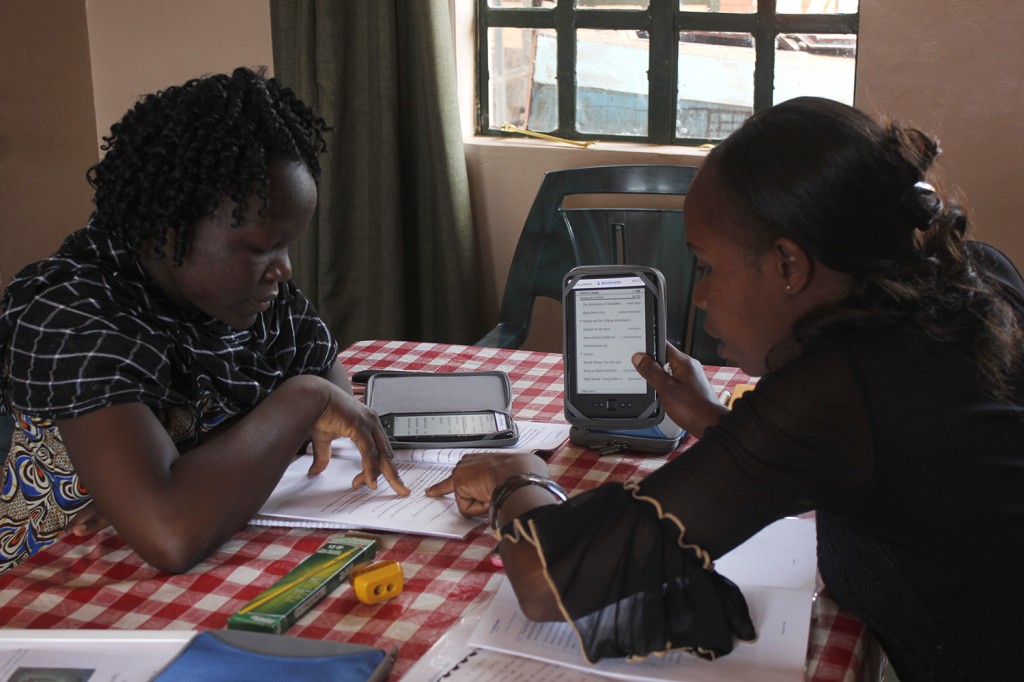 Worldreader, a non-profit organization that has set itself the goal of eradicating illiteracy, has partnered with the Bill and Melinda Gates Foundation to distribute ebook readers among the less privileged in Africa. With a fresh grant from Bill Gate's foundation, Worldreader is providing eight libraries in Kenya with up to 250 ereaders, complete with protective cases. The ereaders will be able to tap into a ready pool of 50,000 ebooks as well as Kenyan digital textbooks. The ebooksinclude fiction, non-fiction, storybooks, and reference books. Worldreader expects its program to have a greater participation among adults even though they wish to reach out to all age groups.
Distributing ereaders has proven to be a lot more cost effective for the non-profit organization than providing traditional book to those living in sub-Saharan Africa, and the ereaders have their own positive attributes in that they are light and compact while still being able to pack in thousands of books. The ability to last up to a month on a single charge is also beneficial for students in regions that have a poor power infrastructure.
"More than 176 million adults are unable to read and write, and over 200 million children never have a book of their own. We're thrilled to partner with the Bill & Melinda Gates Foundation so we can derive the first-ever data on the effects of e-readers in libraries with the end goal of scaling up across the developing world," said David Risher, President and Co-Founder of Worldreader.
This grant will establish a pilot program for Worldreader in the Kenyan port city of Kisumu in 2014, and is expected to last the entire year.
Sovan Mandal is the senior tablet and tech corespondent for goodereader.com. He brings a international approach to news that is not just applicable to the North American market, but also Asia, India, Europe and others. Sovy brings his own writing flavor to the website and is interested in Science Fiction, Technology and Writing. Any questions, send an email