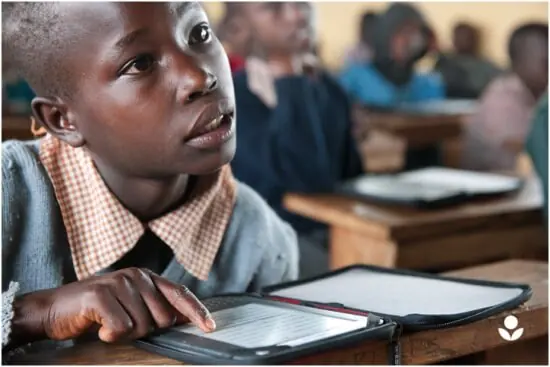 Worldreader has one goal: to bring literacy to outlying, under-served areas by supplying towns and villages with e-readers and ebooks. The portability and storage capacity of e-readers makes them ideal for locations that are able to access 3G or wi-fi, but whose physical location makes routine shipments of print books less feasible. As of the end of last year, Worldreader and its contributors have made nearly 500,000 books possible for children who otherwise would have had no access to them.
Some of those contributors are people like Jeff Bezos, CEO of Amazon, who has just made his second personal donation to Worldreader, this time as a pledge in the amount of $500,000. This funding will make more titles available to students, as well as provide dedicated e-readers or reading app-enabled mobile phones to students in several foreign countries.
"So far, 2013 has kicked off in a big way," stated a press release issued by Worldreader. "In addition to our existing e-reader programs in Kenya, Ghana, Uganda and recently Rwanda and Tanzania, last week we sent over 1,000 e-readers to 2500 children in 20 more schools in Kisumu, Kenya, as well as launched a new e-reader program in South Africa. By the end of the first quarter of 2013, we'll be touching the lives of nearly 10,000 children across 32 schools and libraries in Sub-Saharan Africa, plus have 500,000 people a month reading on our mobile phone app."
Interestingly, one of the focuses of Worldreader, while still encouraging reading through some of the most popular books in the world, is to provide works by local and regional authors so that students have engaging content by culturally relevant authors. This also serves to foster the idea that writing isn't something that people in other countries or time periods do, but that writing and publishing are avenues than anyone can explore.
Mercy Pilkington is a Senior Editor for Good e-Reader. She is also the CEO and founder of a hybrid publishing and consulting company.