As indie author continue to make headway in an industry that only a few years ago shunned their very existence, more and more opportunities continue to open for them. However, recognizing some of the key players who've been their for small press publishers and self-published authors all this time is vital, as these entities have evolved along with the ever-changing industry.
One of these entities is IndieReader, an organization that has served the indie author community for years. Eight years ago, IR launched the IndieReader Discovery Awards to help highlight some of the top works in an increasingly crowded sea of titles. These awards encompass a wide variety of genres and categories within those genres, and are open to independently published titles published in the previous year.
According to Amy Edelman, founder and president of IndieReader, "IndieReader launched the the Discovery Awards eight years ago to help elevate the profile of books by self-published authors, via the stamp of approval by an extraordinary panel of judges, with the ultimate prize being submission to a top New York-based lit agency."
The awards have been announced each year in conjunction with BookExpo, and this year's announcement at BookCon included the following list of winners:
Fiction First Place
Finn Bell – Pancake Money
Categories: Mystery/Suspense/Thriller
Fiction Second Place
Kathryn Biel – Live for This
Category: Women's Fiction
Fiction Third Place
William Peace – Seeking Father Khaliq
Categories: Inspirational/Spiritual
Non-Fiction First Place
Janet Maker, Ph.D. – The Thinking Woman's Guide to Breast Cancer
Category: Health/Medicine/Nutrition
Non-Fiction Second Place
Anne H Janzer – The Workplace Writer's Process
Categories: Writing/Publishing/Business
Non-fiction Third Place
Mara M. Zimmerman – How to Meditate and Why
Category: Self-Help
CATGEORY WINNERS
Best First Book (Fiction) – Ivan Obolensky/Eye of the Moon
Best First Book (Non-Fiction) – HeatherSears/Mind to Mouth
Best Book Cover (Fiction) – Marlene M Bell/Stolen Obsession
Best Book Cover (Non-Fiction) – Thomas Richard Harry/God Versus the Idea of God
Action/Adventure – Joe L. Blevins/Double Trouble Double Trouble
Anthology – Heidi Stock/Mentor Me: Instruction and Advice for Aspiring Writers
Biography – Russel Lazega/Managing Bubbie
Business – Anthony Paustian, Ph.D./A Quarter Million Steps
Chick Lit – Kathryn Biel/Made for Me
Children's (Early to intermediate readers)  – Heather Lester/I Love You For You
Erotica – Kilby Blades/The Art of Worship
Fantasy – Richard Nell/Kings of Paradise
Gay/Lesbian/Bi/Trans Fiction – Kristen Wolf/Escapement
Gift/Holiday/Specialty – Aron Kuehnemann/Art: Become Confident Fast
Health/Medicine/Nutrition – Gustavo J. Gomez, Ph.D./Hair Loss
Historical Fiction – Ellen Butler/The Brass Compass
History – Frederic H Martin/Betrayed
How – To – Yvonne Jones/How To Self – Publish A Children's Book
Humor–Mark A. Rayner/The Fatness
Lit Fiction – Kyle Jarrard/The Old World Dies
Memoir – Toni Nunemaker/Hey Nana!
Mystery/Suspense/Thriller – Finn Bell/Dead Lemons
New Adult – J.P. Maximus/The Speechwriter
Paranormal – RD Meyer/Salvation Day
Poetry – Margot Nothing/Out of Something Ugly
Popular Fiction – Bevan Frank/The Mind of God
Psychology/Mental Health – Frank South/A Chicken in the Wind and How He Grew
Religion – Julie Hall/Huntress
Romance – L.G. O'Connor/Surrender My Heart
Science Fiction – Brad Rau/Caveman at the End of the World
Self – Help – Raimond Volpe/Success1010 For Living
Short Stories – Scott Semegran/Boys
Women's Fiction – Norman Whaler/Tiny Tim and The Ghost of Ebenezer Scrooge
Women's Issues – Anne Michaud/Why They Stay
Writing/Publishing – W. Nikola – Lisa/Dog Eared
YA –Melanie Ansley/Theo and the Forbidden Language
The top six books in the competition are greenlighted for submission to literary agency Dystal, Goderich & Bourret. The panel of judges for this year's competition included book designer Joel Friedlander, editor Rebecca Heyman of REEDSY, photographer Phil Leo, publicist Sandra Smith, President, Smith Publicity, reviewers Karen Schechner and Myra Forsberg of Kirkus Reviews.
Next year's IRDA awards are now open for submission. More information is available at
IndieReader.com
.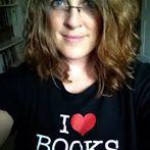 Mercy Pilkington is a Senior Editor for Good e-Reader. She is also the CEO and founder of a hybrid publishing and consulting company.