"So, you're an author. Have you written anything I've heard of?"
"You're an author, so you just wear pajamas all day, right?"
"You're an author, so you're rich, right?"
That last question has been the bane of many authors' existence, the misperception that somehow listing a book for sale equates to a carefree lifestyle filled with champagne baths and sleeping 'til noon. The reality, especially for indie authors who have to foot most of their own upfront costs, is a lot more like ramen lunches and ten-year-old cars.
But that's the indie authors…what does the industry hold for the traditionally published authors, the ones who've managed to snag the Holy Grail of writing and find both an agent and a publisher? Here's a hint: the clearance bin at your local dollar store is filled with books that had a traditional publishing deal.
A handful of authors are speaking out about the myths surrounding the lucrative traditional publishing deal, specifically in terms of the payments that publishers release to authors.
According to The Guardian, "The latest report by the Authors' Licensing and Collecting Society (ALCS), due to be published on Thursday, shows median earnings for professional writers have plummeted by 42% since 2005 to under £10,500 a year, well below the minimum annual income of £17,900 recommended by the Joseph Rowntree Foundation. Women fare worse, according to the survey, earning 75% of what their male counterparts do, a 3% drop since 2013 when the last ALCS survey was conducted."
And authors like Philip Pullman, Antony Beevor, and Sally Gardner are done keeping quiet about it. Even in the best of deals, authors see a small percentage of the sales (after the retailer keeps a portion), and then they share their portion with their agents according to the terms of their contract. If it's any indication of the terms of these deals, internationally bestselling author Hugh Howey grabbed headlines for a print-only deal with Simon&Schuster–a deal that was announced in 2012–that as of a tweet from the author on March 7th, 2018, has finally paid through its advance; future North American print copies of Wool will not be shared with the author.
But is this a chicken-egg scenario? Are publishing contracts paying authors literally minimum wage because all deals are getting smaller, or are the deals getting smaller because authors are shunning publishers and they aren't earning as much as they once did? Either way, this situation sheds light on the increased professionalism and credibility that now surrounds the indie author space, indicating that this is (still) a great time to self-publish.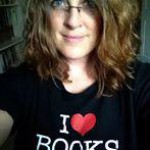 Mercy Pilkington is a Senior Editor for Good e-Reader. She is also the CEO and founder of a hybrid publishing and consulting company.