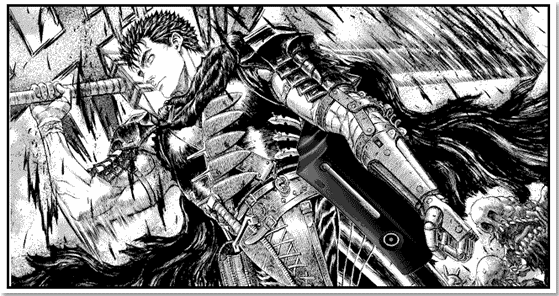 Aspiring manga artists often find themselves being challenged in a number of different ways. Not only do you have to come up with an idea and start drawing, but distribution and turning the final product into an e-book are huge barriers. A new tool has been released that takes PNG, JPG, GIF, CBZ, CBR and CB7 files and turns them into EPUB and MOBI formats, which are the ideal formats to submit your final product into the Kindle or other online bookstores.
One very intuitive tool that all manga developers should be using is Kindle Comic Converter. It takes all of your image files and condenses them into a proper e-book, which is necessary if you want to start monetizing with any of the leading digital platforms. The final product will not only look really good on tablets, but KCC will insure that your comics and manga are fully optimized for E-Ink displays, such as the new Kindle Voyage. This app is free and is available for Windows, Linux and Mac.
Once your manga is converted to an e-book you can start thinking about distribution. The first option to consider is Kindle Direct Publishing, which is the program Amazon runs to get your content into all of the different bookstores in North America, Europe and Japan. Submitting your content is free and they simply take a percentage of each sale. Currently Amazon controls roughly 75% of the e-book market in the US, so its an ideal platform to get immediate eyes on your finished product.
Another viable option is using the self-publishing system called ComiXology Submit. It was originally developed for comic books but does accept manga and graphic novels. When submitting your publication it will actually be reviewed by an in-house squad to monitor it for quality. ComiXology basically wants to ensure that anything that is submitted is appropriate for international distribution.  Single issue comics are allowed to be sold for .99 or more. When a comic is sold, creators will gain 50% of all royalties, but if it is sold on iOS, you will see it diminish to only 35%. You may not make a million dollars, but you can gain valuable experience via the DIY approach.
One of the little known self-publishing platforms for manga writers is Kobo Writing Life.  Users can publish manga and other graphic-based ePubs (including ePub 3 files) through Kobo Writing Life. It is, of course, quite more popular with their authors in Japan who are publishing through the KWL Japan version of their portal, but authors anywhere in the world can publish manga. Prehapes the largest advantage that writers have is that the Kobo catalog is not as extensive as their e-book version. The manga section is not very big, which allows self-published content to really standout.
I would really recommend you self-publish your manga digitally before you even consider trying to get published by VIZ MEDIA or Shueisha: the publisher in Japan for Shonen Jump.  Keep in mind, that getting published in a Shonen Jump, is not something you can easily do.  If you are dead bent on going the traditional route you can find the phone number or editor of your favorite magazine and give them a call to setup an appointment.  99% of mangaka got their start this way. Rumiko Takahashi (Ranma 1/2, Inu Yasha, Urusei Yatsura) got her start this way.  Takeshi Konomi (Prince of Tennis, COOL) also did. Almost every manga artist that you've ever heard of approached magazines and publishers directly. If you want to start entering competitions or need writing advice, Jamie Lynn Lano has an amazing blog that is worth checking out.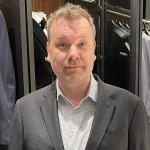 Michael Kozlowski has written about audiobooks and e-readers for the past twelve years. Newspapers and websites such as the CBC, CNET, Engadget, Huffington Post and the New York Times have picked up his articles. He Lives in Vancouver, British Columbia, Canada.