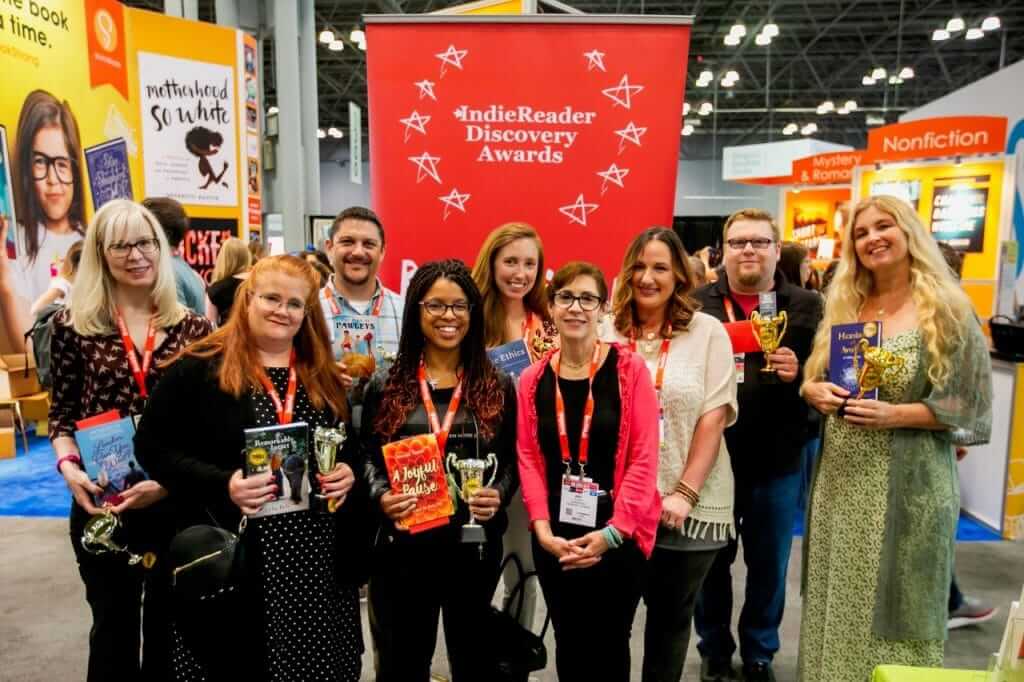 Ever since the self-publishing revolution began, companies have come and gone that sought to capitalize on the "craze" by offering services and visibility to authors. Some companies, like Smashwords and Bibliocrunch, have withstood the changing publishing landscape by increasing what they can do for authors. Others faded away with little to show for their innovation and investment.
One mainstay in this space has been IndieReader, a site that has multiple facets, everything from merely a source of solid information to offering actual publishing services. IR's long-standing annual event, the IndieReader Discover Awards, announced this year's winners recently at BookCon in New York City.
"While writing a great book is the first step, getting it in front of the right people—be they readers or agents—is also a critical part of making an indie book a success," says Amy Edelman, founder of IndieReader. "To that end, judges on the IRDA panel include PR and publishing professionals, editors, book designers, professional reviewers and more."
The winners, announced by Edelman and Jennifer L. Armentrout, a New York Times and International bestselling author, included titles in about forty categories, including, fiction, non-fiction, poetry, and more. Some of the authors on hand for the announcement included Jacquelyn Middleton, author of London, Can You Wait?; Leigh Ann Kenney for Celia Belt, author of Remarkably Intact; David Bernstein, author of The King of Pawleys; Nicole Taylor, author of A Joyful Pause; Hilary Jane Grosskopf, author of Awake Ethics; Ty Tracey, author of Three Days in Ashford; and Ayn Cates Sullivan, author of Heroines of Avalon & Other Tales.
For a complete list of this year's winners, visit IndieReader.com. Submissions are now open for the 202 IRDA Awards.
Mercy Pilkington is a Senior Editor for Good e-Reader. She is also the CEO and founder of a hybrid publishing and consulting company.