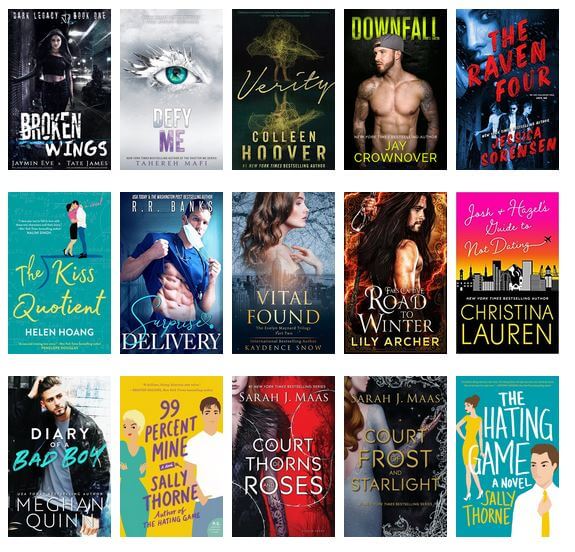 "Against YA: Adults should be embarrassed to read children's books." –Slate, June 2014.
"Adults Should Read Adult Books." –New York Times, May 23, 2012.
"Why are so many adults reading YA and teen fiction?" –The Guardian, February 2015.
The list goes on. Whatever you do, don't Google "adults reading YA fiction." The results are a cesspool of bookshaming and finger pointing, with widespread indicators that "smart people" don't stoop so low as to enjoy something that isn't a shortlisted Man Booker title, or at least an Oprah's Book Club pick.
Obviously, the industry's sales figures don't quite see that way. In fact, sales of young adult fiction dwarfed many other genres when hit series like Twilight, Hunger Games, Maze Runner, and Divergent–to name just a few–took off. Someone was buying all of those books, and it wasn't just the kids. And why not? They were edgy, fun, and just great storytelling.
Some unsatisfied readers soon flocked to a more grown-up genre, New Adult. These titles still featured young adult protagonists facing challenges and triumphing in books that older readers couldn't access when they were that age… but these had sex! Then a new problem quickly came up: "I don't want to read about a barely legal teenager and a were-demon having sex. Ew."
Make no mistake, there are some truly outstanding New Adult titles that do feature slightly older young adults, or at least people who are adults in a court of law. You could read those books without expecting Chris Hanson to barge in with a camera crew any minute. But that speaks to the real problem: some of the marketing behind these titles meant that New Adult became synonymous with erotica starring young people, according to a lot of curated lists.
Now, at the request of an ever-evolving industry, there's still support for a solid bridge between young adult and adult fiction. There is plenty of room for a middle ground, one in which the issues facing actual "new" adults are masterfully told. Does there have to be sex for it to qualify as an adult theme? Of course not. After all, statistically, young people are actually having less sex than ever before (go ahead, Google that one).
Instead, they're taking on politics and government. Equality, specifically LGBTQ rights. Climate change and gun reform. Systemic racism in the justice system and the opioid crisis. Oh yeah, and vampires. Young people are doing so much more than just exploring their first sexual encounters, and both authors and readers are completely here for it.
The industry is ready for the birth of another genre–dare I suggest "Emerging Adult"–one that isn't bound by the age of the characters or their awkward firsts. Instead, it speaks to a range of readers, whether it's through their current identity or their wistful memory. It puts a stop to the disservice done to young people when we continue the idea that they're only interesting if they're exploring their sexuality. If it matters to young people, there's an excellent chance that readers of any age can be drawn into the story, and we can all emerge as better, more satisfied book consumers into a world where these issues are widely understood and talked about.
Mercy Pilkington is a Senior Editor for Good e-Reader. She is also the CEO and founder of a hybrid publishing and consulting company.