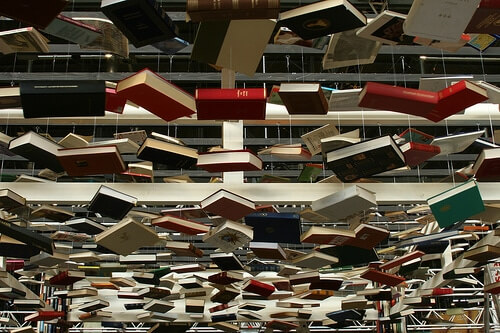 Independent writers and authors have a mountain to climb to see their books rise in the sales charts of various self-publishing companies. It sometimes feels like you have to be a jack of all trades in order to write the book, do cover art, format it correctly, submit it, and then promote the book yourself. Today we are going to look at some of the most cost effective ways that you can promote your books and see them garner more sales.
Unless you are a virtuoso, seldom is your first book a critical success and it's quite the journey in order to make a viable income by writing. Promoting and advertising yourself is critically important and I like to think a writer is more than just an individual, they are a brand. The first step in self-promotion all begins with the name you choose to write under. Many authors adopt pen-names in order for some separation between their everyday life and their writing persona. I see many writers fall into the trap of changing their name up as they genre hop, which is an exercise in futility. Choose one name and write under that name every time, as it's important to cross promote your other writings in various genres.
Branding is tremendously important to a writer because it is the name going to be searched via Google and in the stores where your book is sold. In order to substantiate your brand there are a few cornerstones of this process that you should pay special attention to. I think the most important elements are social media, blog, website, press releases, and reviews.
No one can dispute the fact that Facebook and Twitter have permeated into the social fabric of our lives. You may have an existing account that you use to talk to your friends, check out baby pictures, and play Storage Wars. Your social media presence should be more about your brand and marketing yourself than updates on what you ate for lunch.
The first thing you want to do is create a Facebook Group Page that people can 'Like' and use this as a platform to talk with your rader base. Make sure both your Twitter and Facebook account are registered in your chosen writing name. I would recommend to use a custom background theme for both your pages. There is a wellspring of free ones online that will make you standout from the competition. I would also recommend paying a graphic designer to make you custom avatar, something that is indicative to your personality and writing style. Many people are visual and if they like the persona of the writer, they will endeavor to find out more.
When you use social media, it is important not to use it as a platform to hustle your book. People are turned off by Twitter accounts that do nothing but say "Buy my book, only .99 at Amazon." You have engage the few followers you have, even if it's just a few, and be witty, be yourself. You are selling yourself more than the book and it is important not to fall into the used car salesman mode of trying to make a quick buck.
The next thing you should be concerned about is your own personal blog! Blogger, WordPress, and many other companies offer you the ability to host your own account for free, but it's worth it to pay the few extra dollars for your own personal domain name. It makes you seem more professional when you have "myname.com" rather then "funk_chick33@wordpress.com." A blog is critically important because it is your own personal soapbox to talk about the process of writing, random thoughts, and whatever else tickles your fancy. It is important to mostly keep your blog as a way you can write daily and not only promote your books and brand but get into the habit of writing a little bit every day. Many writers use their blogs as an extention of their books or characters and people love the whole "Expanded Universe" aspect to indie writers. In many cases, authors have found themselves using blog written content within their next book.
In any case, when you have a blog, you have to act professionally and also link it to your social media accounts. It is very important to tie all of your pages together into a family of networks. If someone visits your blog, they will see the Twitter and Facebook logo, which might entice them to follow you or visit your page. Same with your Facebook; if someone is arriving for the first time and doesn't know you have your own blog, you are shooting yourself in the foot. If you are putting all of this time and effort in developing these pages, you have to make people aware of it at every turn.
A dedicated website is optional if you have a blog and write on it regularly, but important nevertheless. Often people's websites are THE destination portal that people will visit for the first time. When you list your book for sale often in your profile you can write down internet web addresses, which you absolutely should do. A website does not have to be edgy or super hi-tech, it just has to list your books and have quotes, samples, and passages. It should also tell people where to go to buy your book and offer coupon codes. If someone visits your website, you should offer a 10% off coupon of your book to reward people for visiting. Little things like this make all the difference.
At every turn during the promotion of your writing, you should be issuing press releases. You don't have to deal with fancy PR companies, nor do you even have to spend very much money on the entire process. There are many free press release companies online that allow you to submit and distribute it everywhere. Lots of people read news via Google and often press releases will show up on the main page. There are plenty of tutorials online on how to write a press release properly and it's best to learn how to do it yourself on the cheap rather than pay a service to do it for you. Press releases should not be done for every single step, but instead when you first submit your book, list it in other stores, achieve specific milestones, and put out new releases. You can often get over 300,000 views on a single free press release and this may lead to interview requests or buys.
What do all of these things have in common that I am telling you to do? They enhance your brand and let people know what's going on. You don't want to be forgettable; a lasting impression on people is what will bring you success. Honestly, everyone wants to be liked and if someone thinks your a legitimately interesting person, they will check out your prose. All of your websites and Twitter accounts should have a uniform color palette to make yourself easily identifiable. You don't want your twitter background to be red, your Facebook the default color, and use a yellow WordPress theme. You need consistency in the way you market yourself so you feel like an old shoe after awhile.
Stay tuned for the next installment in our series when we look at other ways to market yourself and pay strict attention to how you can make yourself ranked higher on Google Searches for your subject matter.

Michael Kozlowski is the Editor in Chief of Good e-Reader. He has been writing about audiobooks and e-readers for the past ten years. His articles have been picked up by major and local news sources and websites such as the CNET, Engadget, Huffington Post and Verge.