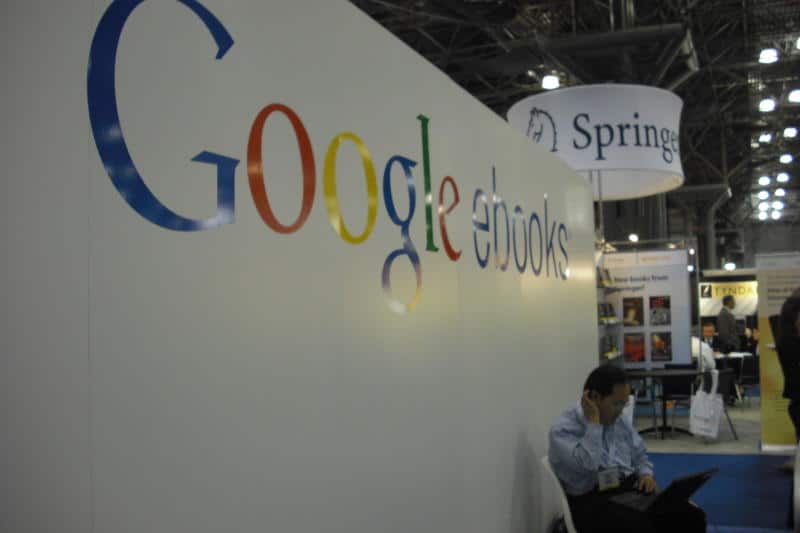 Undoubtedly, Google is one of a select few internet power players, and the launch of the Google e-books division in 2004 is no different. Playing off its savvy online presence, the e-bookstore made over four million e-books available to almost every e-reader, Apple, or Android powered device. Since March 2011, there have been more than 2.5 million unique downloads of the Google e-book app.
So if they've got things under control, why such a large presence at the BookExpo America event? Answer: to find out more about how the world is perceiving e-reading in order to stay on top of the market that they worked so hard to build.
One of the interesting points that Abe Murray, project manager for Google Books, made in his opening remarks at the IDPF Digital Book Conference is that Google has discovered that e-ink isn't going anywhere. This is proven by two different dedicated e-readers being launched during the opening two days of this event, both of them incorporating both the Pearl e-ink and the touch-screen features. According to Murray, the number of people who choose to do their reading on dedicated e-reader devices has not gone down in the face of widespread tablet availability and selection, although a growing number of people own both an e-reader and a tablet, and a still tiny sliver of the population owns three or more of these devices.
That's a profound statement given his prior statistics concerning e-reader platforms: one in four users does their e-reading on a phone app, one in five reads via a dedicated e-reader from any of the sources, but nearly one-fourth of all readers are doing so on tablets.
Throughout this Expo and the various press conferences associated with it, there has been an undercurrent of a return to simplicity in the typical e-reading experience, a drive to bring reading back to a basic enjoyable pastime, as evidenced by two of the major e-reader platforms—Kobo and Barnes & Noble—introducing scaled-down elegant simplicity in their newest launches. Google reiterated that sentiment with the acknowledgement that any of their titles can be read on any open format-compatible device and by announcing that of their more than 7,000 publishing partners in the U.S., most are already e-publishing partners and the rest hopefully will be forthcoming in an effort to continue the popularity of e-reading.
Google's presence at the BookExpo America event was part of its ongoing effort to bring e-book titles to its catalog by bringing publishers, authors, retailers, and readers together, according to PR manager Jeannie Hornung. It is also bringing more of a spotlight to some of the interactive features that are making their way into Google's titles, as well as highlighting the fact that it has integrated reading on the cloud for those e-book enthusiasts who have not limited themselves to one specific device for digital reading.
Mercy Pilkington is a Senior Editor for Good e-Reader. She is also the CEO and founder of a hybrid publishing and consulting company.