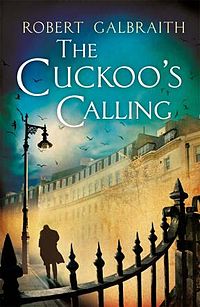 Several months ago, GoodEReader interviewed an author about her unlikely foray into self-publishing. Already the author of eight published books, Patti Davis, daughter of the late former President Ronald Reagan, had trouble finding a publisher for her recent fiction title, When Human Voices Wake Us. The problem? She was too famous. Davis was known for political tell-alls and edgy, controversial books.  With her more literary work, she opted to self-publish, despite suggestions that she write it under a pseudonym, stating that she shouldn't have to change her name just to share a story.
But sometimes, that pseudonym can mean creative freedom, at least in the case of one of the most famous contemporary authors. JK Rowling, who closed the door on her initial success with the Harry Potter empire and published a decidedly different title to critical failure last year, wrote and released a book under a male pseudonym, Robert Galbraith. The book, The Cuckoo's Calling, sold only about 1,500 copies following its April 2013 release from Little, Brown, and Co.'s UK-based imprint Sphere.
Until news of her pseudonym broke, that is.
An update to a piece for HuffPo states that once news of the pen named novel broken on Harry Potter fan site The Leaky Cauldron, Amazon sales of the title increased by 150,000%. The author herself, who has a second book coming out in the Robert Galbraith detective series, is a little sad that her identity was revealed.
"I had hoped to keep this secret a little longer because being Robert Galbraith has been such a liberating experience. It has been wonderful to publish without hype or expectation and pure pleasure to get feedback under a different name," she said in an article for the Sunday Times of London.
The need for privacy as it relates to a sense of noveling freedom is certainly understandable. The hype surrounding A Casual Vacancy, her first book since completing the Harry Potter series and one that was undeniably not in the same vein as the boy wizard titles, led to much build-up but low marks from book reviewers, including this site. The Cuckoo's Calling, meanwhile, received a highly favorable review from Publisher's Weekly before its author's identity came to light.
Authors like Stephen King and Nora Roberts have enjoyed a very open claim to their pen names; instead of hiding their identities, they are simply used as a means to let readers know that this title may not be what is expected from their beloved author. In Rowling's case, however, fans of her previous work—and the industry, apparently—couldn't let her put the wand down long enough to branch out. Hopefully, even with Galbraith's identity out in the open, readers can simply enjoy the book on its merits.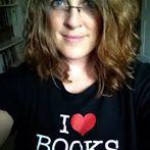 Mercy Pilkington is a Senior Editor for Good e-Reader. She is also the CEO and founder of a hybrid publishing and consulting company.