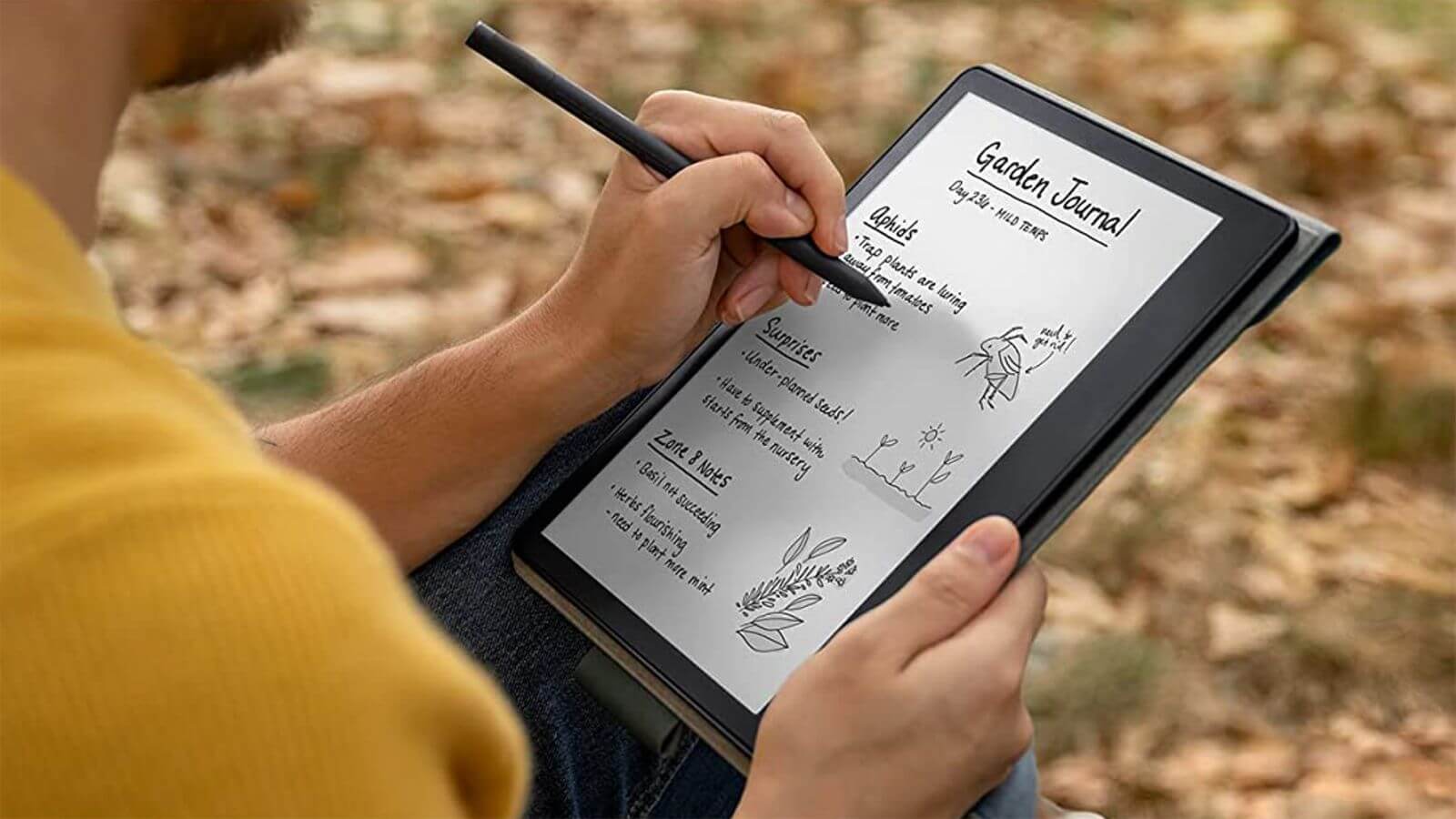 The Kindle Scribe, Amazon's first e-ink tablet, may be worth trying out if you've been wondering about doing so. The greatest discount we've seen on the Amazon Kindle Scribe yet is presently available for Prime members on every model: 17 percent off. The least expensive choice, the Kindle Scribe 16GB with a Basic Pen, now costs $283 instead of $340.
The e-ink tablet allows you to write on plain, grid, or lined paper and add sticky notes using four distinct brush types across your favorite books. You can also download a PDF to annotate and connect Microsoft Word. There are seldom any latency problems when writing across various documents.
There are three storage options for the Kindle Scribe: 16 GB, 32 GB, and 64 GB. While the more affordable 16GB option gives you the option of a Basic Pen, each comes with a Premium Pen. Both pens may be used to write on the tablet, they attach magnetically to its side, and they never need to be charged. The Premium Pen has a shortcut button for functions like highlighting and making sticky notes, as well as an eraser on top.
The 16GB with Premium Pen is only $37 instead of $370. The 32GB and 64GB editions of the Kindle Scribe with more capacity are now $325 and $350, respectively, down from $390 and $420, respectively. Additionally on sale are the Kindle Scribe bundles. They include a folio cover and power adaptor with every purchase starting at $323.
Everything you need to know about the Kindle Scribe:
1. With the world's first 10.2″ 300 ppi glare-free Paper white display and bundled Basic Pen, you can read and write just like you would on paper.
2. Take notes in the Kindle Store's millions of titles – Use the accompanying Basic Pen to hand write ideas on sticky notes in your favorite book. The notes are automatically arranged in one location by book so you can browse, review, and send them.
3. Make lists, journals, and notebooks – On the included templates, which include lined paper, grid paper, checklists, and more, use the four brush types to write and draw.
4. Examine documents and make digital notes – To import documents, use a desktop web browser or the Kindle app. Sticky notes can be made in Microsoft Word and other compatible documents or added to PDF files.
5. Kindle Scribe offers frequent, cost-free software updates with new capabilities. The option to convert and distribute handwritten notes as text to your contacts, as well as the ability to send documents straight from Microsoft Word to Kindle Scribe (a Microsoft 365 subscription is necessary), will both be added to Kindle Scribe in the upcoming months.
6. Day or night, you can easily read and write on the Kindle Scribe thanks to its wide, high-resolution display, warm light that you can regulate, auto-adjusting front light, and larger font sizes for a more comfortable reading and writing experience.
7. A world-class collection that is more stunning than ever – Take notes inside the millions of books that are brought to life on a sizable, high-resolution display.
8. Longer reading and writing sessions The Basic Pen never has to be charged; a single USB-C charge lasts for weeks of writing and months of reading.
Alexis Boutilier is from Vancouver, British Columbia. She has a high interest in all things tech and loves to stay engaged on all the latest appliances and accessories.