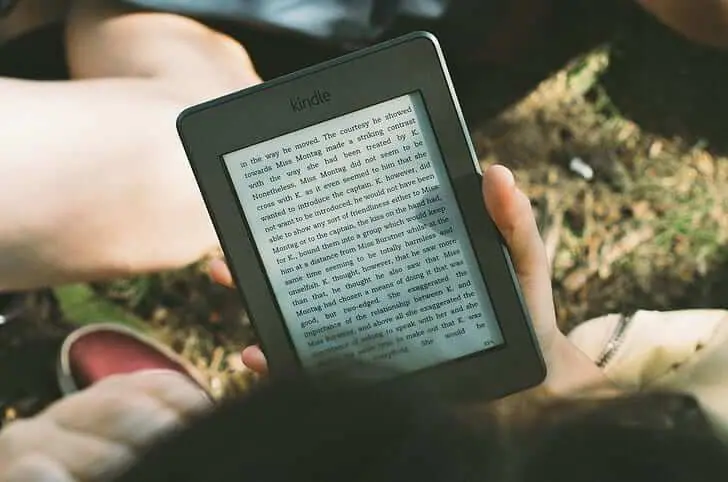 When it comes to e-book subscription services, both Kobo Plus and Kindle Unlimited are ruling the charts. They both offer a myriad of books for a monthly fee, so users can read their favorite titles seamlessly. Although both are known for their impeccable features/benefits, readers often wonder which one of them is better for use. Also, can Kobo Plus be called an alternative to Kindle Unlimited? Here's a quick synopsis of Kobo Plus vs. Kindle Unlimited to find out.
Books Catalog and Cost
Kobo Plus has 1.3 million + e-books and about 100,000 audiobooks. The service plan allows you to read, listen and explore as many books as you want for a particular price. It features books of various categories including the sorts like biography/memoir, comics, business, finances, fiction/non-fiction, mystery, suspension, romance/fantasy, and many more.
Amazon's Kindle Unlimited, on the other hand, has more than 4 million titles/books and many audiobooks in its eclectic library. As for the Kindle Unlimited genres, readers can explore books from categories like riveting thrillers, teen/young, adult, sci-fi, romance, fantasy, etc.
The cost for Kobo Plus starts at $7.99 monthly for a Kobo Plus Read or Kobo Plus Listen and $9.99 for both Kobo Plus Read & Listen. This is definitely reasonable for the book library it offers.
Meanwhile, for Kindle Unlimited, the price has been increased a tad from $9.99 earlier to $11.99 for a monthly membership now. However, it certainly has more variety in its catalog than the books offered by Kobo Plus.
Availability
Kobo Plus, as of now, is accessible only in limited locations like the US, the UK, Netherlands, Belgium, Canada, Portugal, and Australia. However, Kindle Unlimited has a wider reach as compared to the Kobo Plus. Note that the catalogs and prices may differ from location to location for both Kobo Plus and Kindle Unlimited subscription plans.
Borrows, Saves, and Trial Period
When it comes to Kindle Unlimited, it allows you to save around 20 titles in the library. With Kobo Plus, you can store and hold around 15 titles (at a time) on your device. Additionally, there is no limit to the number of books/titles that you can download through Kobo Plus plans, which is, fortunately, a plus point.
As for their trial periods, Kobo Plus offers a trial period of 14 days for FNAC customers and 30 days for customers worldwide. Kindle Unlimited, too, offers a trial period of 30 days. However, users may receive an extended trial period during special events like Prime Day and Black Friday.
Limited Diversity
Although the Kobo Plus has an extensive library as per the cost and subscription plan, readers may not find many leading titles from prominent authors. Meanwhile, Kindle Unlimited plans have a lot to offer to the readers. While it lacks books from leading publishing houses like Penguin Random House, Hachette, Macmillan HarperCollins, or Simon and Schuster, there are undoubtedly more fascinating reads from well-known authors in Kindle Unlimited.
Kobo Plus clearly has a long way to go in terms of its book catalog. Just as they enclosed audiobooks (which were not present earlier) into their plans, many more book varieties need to be added. While their services are growing slowly, right now, we can just wait and see what more they can offer.
Magazines Availability
Kobo Plus lacks magazines in its subscription plans. They are rather more dedicated to e-books and audiobook-related content. Kindle Unlimited, on the other hand, offers access to everything, including news and magazines.
Application and User Interface
Kobo Plus subscriptions can be accessed on mobile phones (through the app), desktops, and Kobo e-readers. As per the Tech Radar article, the subscription plan on the Kobo app is fairly easy to access. Also, all your book reading can be synced if you switch between devices. This simply implies that if you are reading an e-book on the app and want to continue it further from the e-reader (for some reason), you can do so easily.
Kindle Unlimited works on all Kindle devices, smartphones/tablets, and desktops (through the Kindle app). As for the user experience on the app, many people have criticized it for a poor browsing experience.
Kobo Plus also has received mixed reviews for its strange book categorization and moderate user experience on Kobo e-readers. The browsing on the app, however, is quite seamless.
Varied Plans, Exclusivity, and More
One outstanding thing about Kobo Plus is that there are separate options for subscription plans for e-book/audiobook readers. If you are only curious about some interesting e-books in the market, you can try the Kobo Plus Read plan, and if you are exclusively into audiobooks, you can try the Kobo Plus Listen plan to just explore audiobooks at the same cost.
Of course, users can also try Read and Listen plans to access both e-books and audiobooks, still, for the ones who are looking for exclusivity, Kobo Plus has a pretty good edge.
Kindle Unlimited offers several e-books and audiobooks with Whispersync for Voice. It also allows access to a free audiobook companion if the Kindle Unlimited eBook includes the same. Additionally, Amazon has a more dedicated platform for audiobooks, podcasts, and originals, that is, Audible, with its own subscription plans.
Kobo Plus Pros
Decent subscription plan at a reasonable cost
Good user interface
No hard and fast rules for downloads
Kindle Unlimited Pros
Varied catalog
Magazine availability
Widespread accessibility
Kobo Plus vs Kindle Unlimited: Which One's Better?
It completely depends on the type of subscription service you are looking for lately. However, if we compare Kobo Plus and the Kindle Unlimited, the former can surely be an alternative to the latter. Both services share a lot of similarities, with some distinctions here and there.
If Kobo Plus can make its library more diverse and spread its services to other locations a little, there could definitely be more neck-to-neck competition. In fact, it's already becoming more prominent among users.
So, as for the better option between the two, it completely depends on you. However, both are likely to remain on top of the industry in the upcoming time.

Navkiran Dhaliwal is a seasoned content writer with 10+ years of experience. When she's not writing, she can be found cooking up a storm or spending time with her dog, Rain.