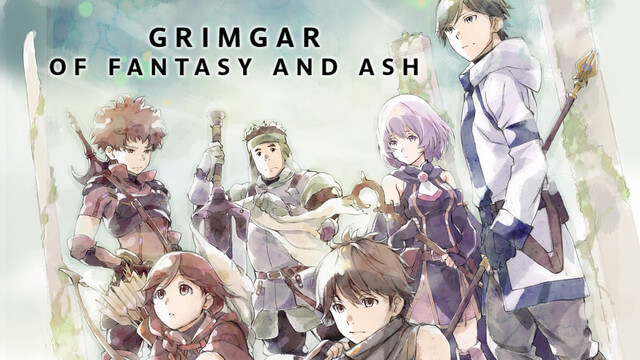 Crunchyroll and Funimation have formed a unique partnership that will be a boon to users who love anime. Starting today, Crunchyroll viewers will have access to subtitled versions of Funimation's summer simulcast titles, including D.Gray Man HALLOW, FIRST LOVE MONSTER and Puzzle & Dragons X. And in the weeks to come, FunimationNow viewers will be able to watch Broadcast Dubs of Crunchyroll's summer titles, including 91 Days, Mob Psycho 100 and Orange, with release schedules to be announced. Both companies will also work together to bring the best in subtitled and Broadcast Dubs titles for future seasons to come.
Additionally, a selection of catalog titles, such as Cowboy Bebop, Grimgar of Fantasy and Ash, and PSYCHO-PASS from FunimationNow will be available on Crunchyroll today, and Free! -Iwatobi Swim Club and The Testament of Sister New Devil from Crunchyroll will be available on FunimationNow, in the coming weeks.
What does this deal mean to users? Basically each company will be distributing content to each others platform, resulting in more anime for people who subscribe to either Funimation or Crunchyroll.  It is important to note that not all anime will be shared because of rights issues and licensing agreements
Funimation is also launching a new program called Now Premium which will allow you to access all of their ad-free content for the new price of just $5.99 a month or $59.99 a year.
As Gen Fukunaga, Founder and CEO of Funimation, had to say, "Crunchyroll is a leading destination for fans to watch anime content. Our commitment is first and foremost to our fans and by partnering with Crunchyroll, together we can expand the reach of anime by making shows available to an even larger audience around the world. Funimation will continue to be the best place for fans to experience dubbed content while we also work with Crunchyroll to grow the market for anime. This is a thrilling next step for both companies."
Following that Kun Gao, Founder and GM of Crunchyroll, explained, "Gen is a true pioneer in anime distribution in North America, and has been growing the reach of anime for over twenty years. Funimation shares our passion of bringing amazing content to viewers. This partnership will allow Crunchyroll to continue making the best subtitled simulcast experience for all fans. Anime is a lifestyle experience shared by millions, and we look forward to new ways to delight fans together."