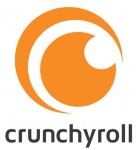 Two of the biggest sites for fans to read the very latest manga online are Viz Manga and Crunchyroll Manga. While both companies offer this type of content, they both offer very different features. While Crunchyroll is known for being a reliable site sourcing all of it's content from Japan, Viz Manga is the official North American distributor of most manga. Many people getting into manga for the first time might be wondering what site offers the most compelling value proposition?  Today, we look into what each company does and what makes the most sense for you, the reader.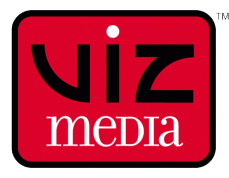 Crunchyroll is certainly the more popular option. It has been a go-to for manga readers and anime watchers for years. One of the great things about Crunchyroll is the selection. They keep up with the popular manga, and almost anything you've been recommended to watch, they will have. Crunchyroll also offers a forum for their users, either for reviews or to address any questions or concerns. Another reason Crunchyroll has been so popular is the additional feature of watching anime, and this has become even more appealing as Crunchyroll's Premium membership now gives full access to both anime and manga titles.
Crunchyroll can also be used for free – but with a catch. The quality may not be as high, and you won't be able to read it until a week after the official release, in comparison to members who can read new chapters just hours after their release in Japan. Another con about using Crunchyroll is there are a wide array of various memberships, and many times people won't know which to sign up for. It can be confusing, and hard if you don't know exactly what you want to get.
Viz Manga runs a little differently. They are an offshoot to Viz Media, the company that distributes most of the official English translations of manga, including the popular magazine, Weekly Shonen Jump. Because of this, using Viz Manga allows you to read the magazine. Not only does this involve multiple new manga chapters, but any other specials the magazine could be offering that week, such as artist interviews or new announcements. Viz Manga also offers free previews to some of their titles, allowing reader a taste of what's in store before they make a commitment.
All of the purchased content from Viz Manga goes directly to the user's personal library. It gives a feeling of really, truly owning the manga, and you can come back to it any time you want. However, Viz is a bit limited to the titles they have the rights to. Still, it does have a ton of the most popular manga you would want, but also stuff you might not have read before, such as Knights of the Zodiac (Saint Seiya).
Both Viz Manga and Crunchyroll have official apps for Android and iOS, so it makes it easy to read while on the go. As for what's the best option, it really comes down to what kind of person you are.  Crunchyroll might offer the best bang for your buck, being able to subscribe to both their anime and manga service is very compelling. Manga collectors who prefer the feeling of true ownership, or want to read the best  new manga as it comes out, will likely go with Viz Manga. If you are hardcore though, you might just want to sign up with both of them! After all, subscribing to these companies puts more money into their pockets, which means more mainstream manga can crossover from Japan and be translated into English.