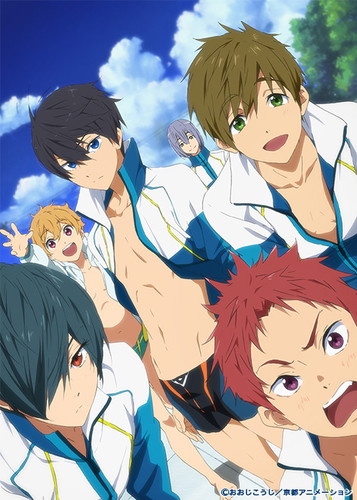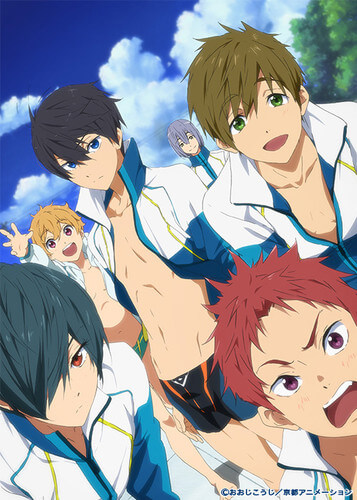 While many viewers were tuning into the highly popular Free! Eternal Summer special event on Sunday, it was revealed that High Speed!, Kōji Ōji and Futoshi Nishiya's light novel that originally inspired the great hit anime Free! -Iwatobi Swim Club anime, will be getting its own movie! The movie will be entitled High Speed! -Free! Starting Days-. The animated film will open throughout Japan on December 5th.
Kyoto Animation has also confirmed that a manga adaption of High Speed! Has been green-lit for production. The manga will be drawn by the talented Shiori Teshirogi (Saint Seiya: The Lost Canvas – Meiō Shinwa)
The teaser website for High Speed! -Free! Starting Days- film has also confirmed that Nobunaga Shimazaki, the voice of Haruka Nanase, is returning to to the Free! Television sereies!
While the Free! Series centers on Haruka and the other swim club members in their high school years, High Speed! Follows them during their time in Middle school. The second volume of the light novel was shipped last July.
Ever since the popular anime Free! First aired back in July 2013, the show has been making huge splashes with it's fanbase, so fans can now rejoice that the anime will return to us once again in a movie format!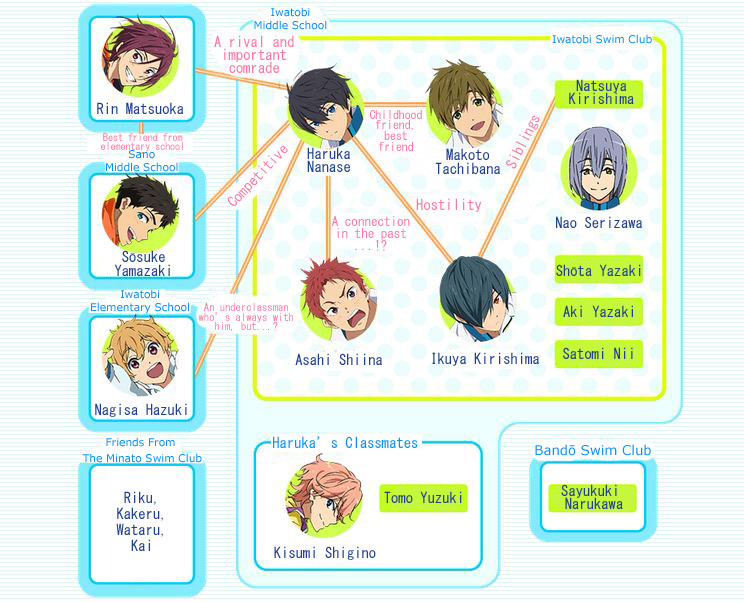 Thi Lathi Chao is a graduate from Vancouver Fine Arts College and reports for Good e-Reader on all of the latest anime and manga news. In her off hours, she is enamored with playing games, drawing and writing short stories.