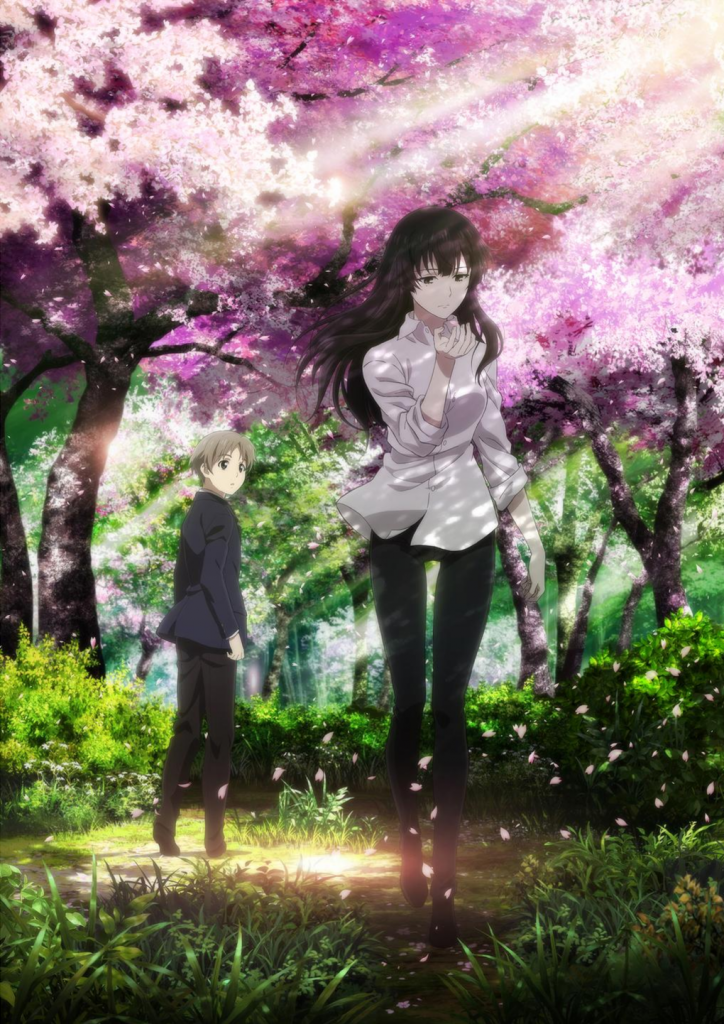 The official website for the new television adaption of the mystery light novel series A Corpse is Buried Under Sakurako's Feet (Sakurako-san no Ashimoto no wa Shitai ga Umatteiru) revealed on Friday that the new series will premier this fall. Along with the announcement of the release date, the official website has also announced its main production staff, it's first key visual of the series' two protagonist, Sakurako Kujo and Shotaro Tatewaki.
Makoto Kato, the episode director for Aldnoah.Zero and Btooooom!, is directing the series at studio Troyca, Makoto Bessho (Attack on Titan) will be handling the series composition and Michio Sato (Viper's Creed, Tenchi Muyo GXP) will be designing the characters as well as act as chief animation director.
The light novel series is written by Shiori Ōta and illustrated by Tetsuo, and was first debuted in 2013and Kadokawa published the seventh novel in February. The series currently has more than a whopping 600,000 copies in print! Along with the new anime series, the mystery series as also inspired an online radio drama that starred Yuuki Kaji as Shotaro and Ami Koshimizu as Sakurako.
The series follows Shotaro Tatewaki and girlfriend Sakurako Kujyo. Shotaro is a normal high school student with a serious demeanor but loves nothing more than showing off his lovely girlfriend. Sakurako is an extraordinarily beautiful woman in her mid 20's who has a passion and love for 'beautiful bones'. The two live in the city of Asahikawa in Hokkaido and seem to often get involved in various incidents regarding bones.
I'm always looking for a good mystery themed anime so I'm really looking forward to seeing more development on this project. If the plot summary above sounded good to you, you can go ahead and check out the official website for more updates!

Thi Lathi Chao is a graduate from Vancouver Fine Arts College and reports for Good e-Reader on all of the latest anime and manga news. In her off hours, she is enamored with playing games, drawing and writing short stories.