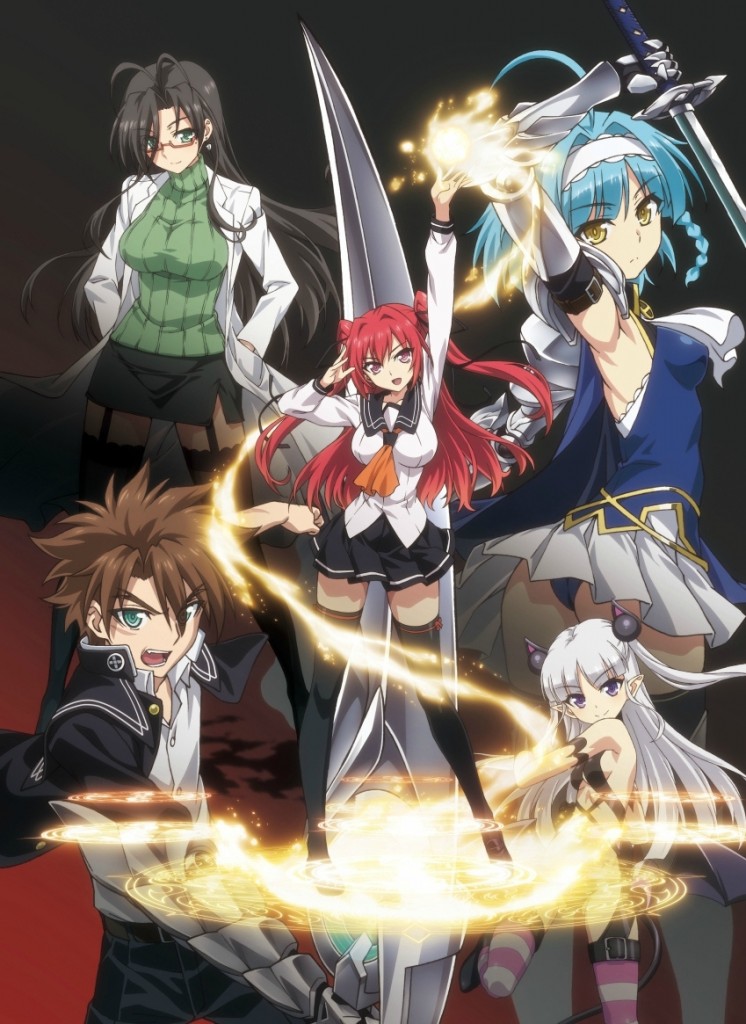 With the end of the popular action harem anime, The Testament of Sister New Devil, fans can begin looking forward to the second season which is aimed for a Fall 2015 release. Tetsuto Uesu's fantasy light novel series' second season is titled The Testament of Sister New Devil BURST and is already in production for this October.
The anime began airing on Crunchyroll on January 7th with the last episode having aired March 25th. Miyako is serializing the manga adaption of the original light novel series in Kadokawa's monthly Shonen Ace magazine. Seven Seas Entertainment has also licensed the manga for North American release which will ship in February 2016.
Kadokawa has released the first volume of the show's first season on March 27th which included a short story from the light novel's author, special illustrations by Nekosuke Okuma and Yoshiro Watanabe as well as cutscenes not shown in the original TV Broadcast.
Haven't seen the anime yet? No problem! The story follows Basara Tojo, a freshmen in High school who is suddenly asked by his father "Hey, you said you wanted a little sister, right?" His father announces his sudden remarriage and then leaves to overseas after bringing Basara two beautiful step-sisters; Mio and Maria. But their true forms come to light and the two girls are actually a newbie Demon Lord and a succubus! Basara almost being forced into a master and servant contract with Mio but somehow ends up reversing the contract by mistake, now making the freshmen the new master. Now, ecchi situation after another due to the contract, it is clear that Mio's life is being pursued by other demon tribes and demon heroes.
While the anime is good, and the fight scenes are quite well choreographed, people who are don't care for ecchi (perverted) themed shows, or harems, might want to steer clear of this one. Though as most shows of this genre get dropped after one season, the fact that this anime is getting a second one surely means that this anime has won the hearts of many viewers, mine included!
As the new series doesn't begin airing till October, now's the chance to catch up! You can go ahead and watch the series on Crunchyroll. In the meantime, for those who have seen the anime, here's a trailer for the second season to tide you over!
Thi Lathi Chao is a graduate from Vancouver Fine Arts College and reports for Good e-Reader on all of the latest anime and manga news. In her off hours, she is enamored with playing games, drawing and writing short stories.