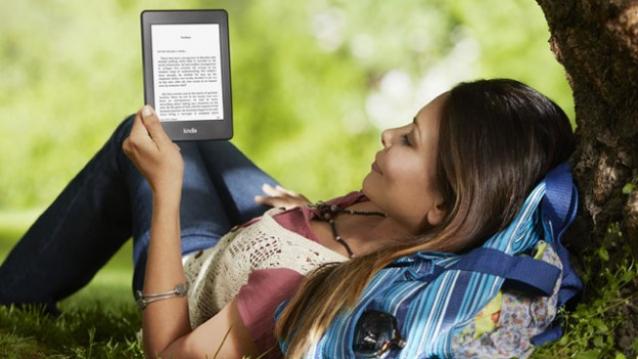 The Canadian publishing industry has been embracing digital in a big way. In a few short years almost everyone is putting out e-books the same day the print version is available.
Booknet Canada released new information and the report states that the percentage of publishers producing e-books in 2014 increased slightly to 93% (vs 89% in 2013). Of those producing ebooks, close to half have digitized more than 50% of their active titles, and almost a quarter have converted over 75% of their backlist titles. The majority of publishers (65%) choose to publish print and e-book formats of a title simultaneously, while 29% delay the e-book edition until after the print version is available. When asked for the main reasons to publish ebooks, the most popular response was to increase sales (77%), followed closely by to meet customer demand (63%). Only 5% cited "as a mechanism to lower costs" as a reason to produce e-books–a noticeable drop from 15% in 2013. The development of enhanced e-books and apps remained fairly steady from 2013 to 2014, whereas more publishers are publishing digital originals: from 27% in 2013 to 35% in 2014.
The main sales channel was e-book retailers (95%), followed by direct (66%) and wholesale (43%). E-book retailers also generated the most revenue for 69% of respondents, while only 12% reported receiving the most revenue through their direct sales channel. The percentage of publishers offering direct sales is up significantly, however–from 42% in 2013 to 66% in 2014. The majority of publishers (69%) report that e-book sales make up 1-10% of their revenue, while 17% of publishers derive 11-20% of their revenue from e-book sales. As for libraries, the majority of publishers surveyed (75%) sell e-books to libraries, up from 61% in 2013.
BookNet Canada's Director of Customer Relations, Pamela Millar, says, "This report demonstrates a high level of commitment by Canadian publishers and multinationals to include e-books in their offerings, and to continue digitizing their backlist titles."