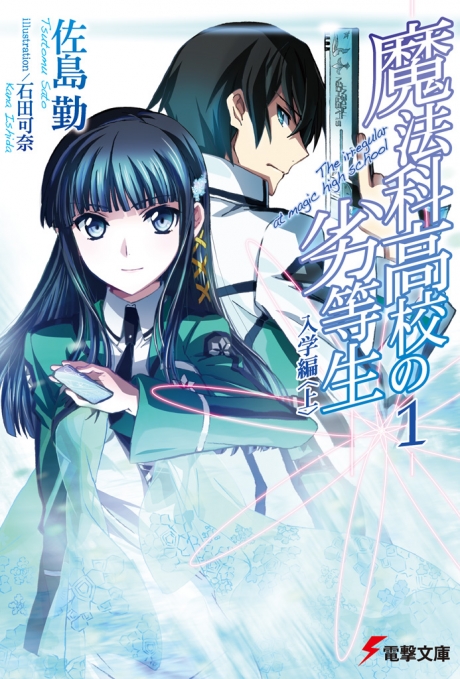 Some exciting news from Yen Press! The manga and light novel publisher, has announced on Monday that it has licensed the Irregular at Magic High School (Mahōka Kōkō no Rettōsei) light novel on the Yen On imprint. The light novels is due to have it's first volume release starting in November.
Yen Press has also announced and confirmed that the manga it has liscenced is Mahōka Kōkō no Yūtōsei (The Honour at Magic High School). The new manga is a spinoff of Tsutomo Satou's original story but tells it from the perspective of Miyuki. No further news on when it will be released as of yet, but stay tuned for more information!
Yū Mori began the series in Kadokawa's Monthly Comic Dengeki Daioh magazine in 2012 and Kadokawa shipped the fifth compiled volume on March 7th. If you'd like to check out the anime, you can head on over to Netflix or Crunchyroll.
Thi Lathi Chao is a graduate from Vancouver Fine Arts College and reports for Good e-Reader on all of the latest anime and manga news. In her off hours, she is enamored with playing games, drawing and writing short stories.