Description
GDN0213BW is a 2.13 inch Eink Epaper Display NFC-powered Electronic Shelf Label, adopts novel passive NFC technology, no battery required, no more battery life trouble. 2.13 inch e-paper display, black and white. Use protective ABS case, beautiful and light weight, supports personalized customization. Refreshed By Smartphone, Comes With Android APP, As Easy As Swiping A Credit Card!
* Note: This GDN0213BW Software can only be applied to Android phones.
Relevant manual and APP about this product on Library, or you could go to our official website (www.good-display.com) to get more information
FEATURE
No Battery Required, No More Battery Life Trouble
●  It does not contain a power supply such as a battery, which is suitable for applications where the power supply is restricted
●  The displayed content can be customized and controlled by the user at any time through the smart phone, which is convenient and flexible.
●  Suitable for equipment labels, shelf labels, information storage, etc.
●  With ABS plastic housing with better strength and toughness
●  Provides a matching Android APP to help users edit and manage the display content of the ink screen
THE ABOVE PRICE INCLUDE
1) 2.13 inch Passive NFC-Powered E-ink E-paper Display ESL Wireless, No Battery  * 1pc
SPECIFICATION DOWNLOAD
HOW TO USE
Use A Smart Phone With NFC Function, Or An NFC Reader
1. Download the APP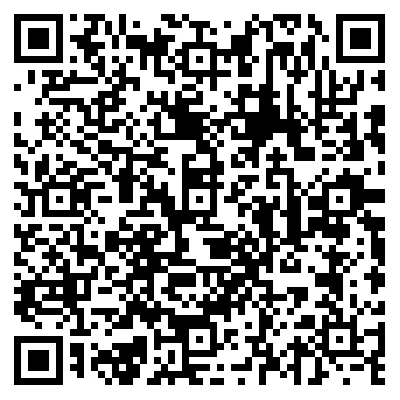 2. Select mode as 2-COLOR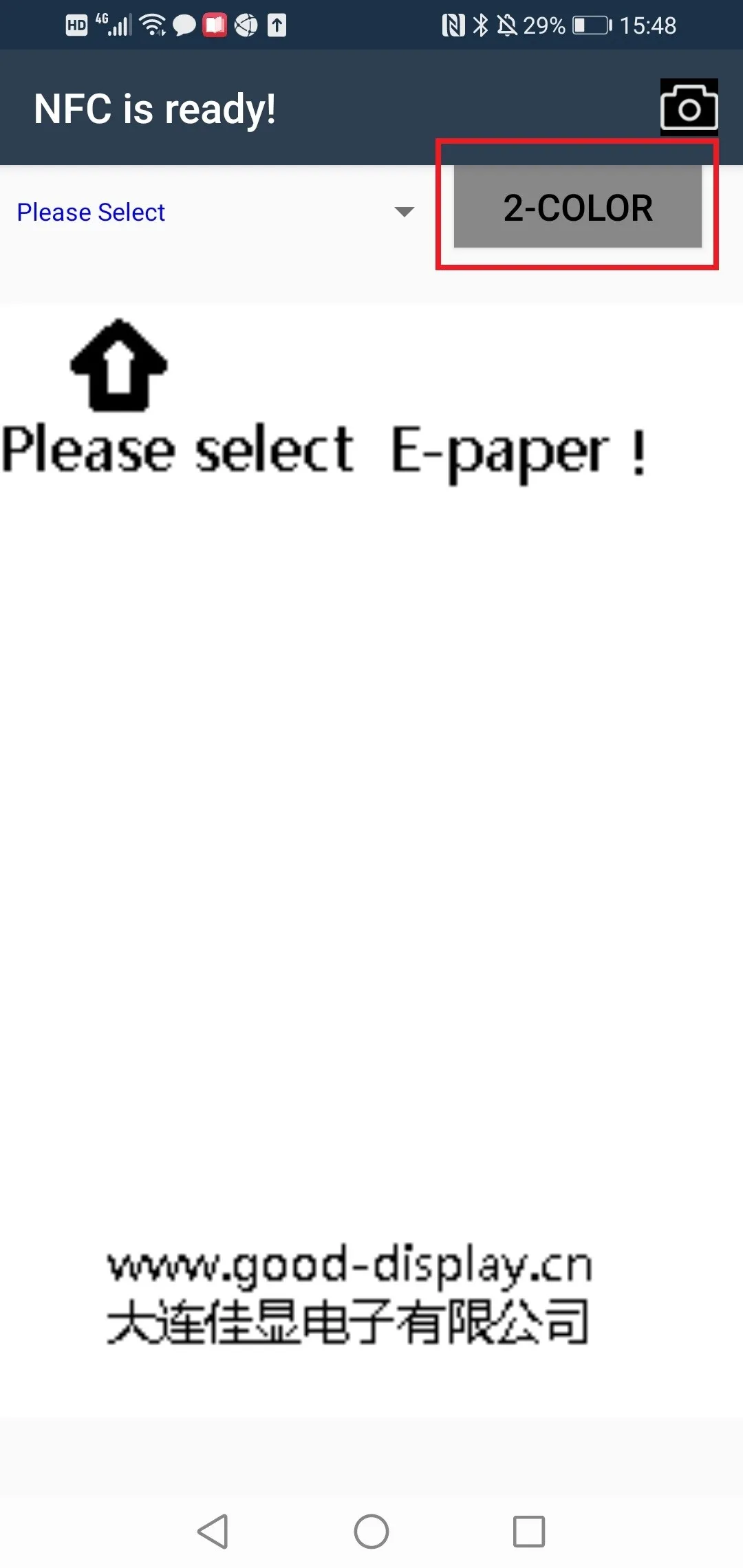 3. Select model name as GDEY021B74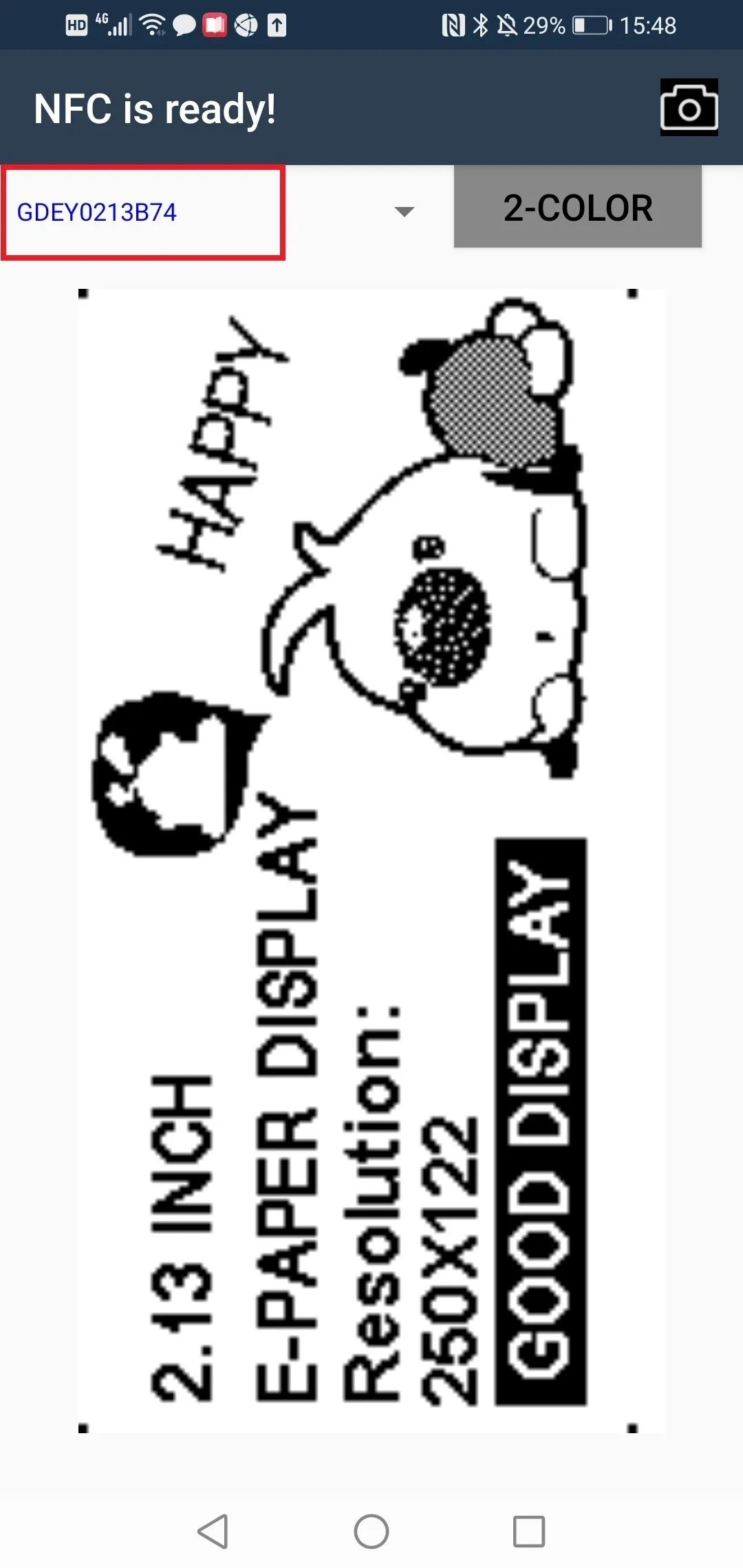 4. Select the camera LOGO to choose your image.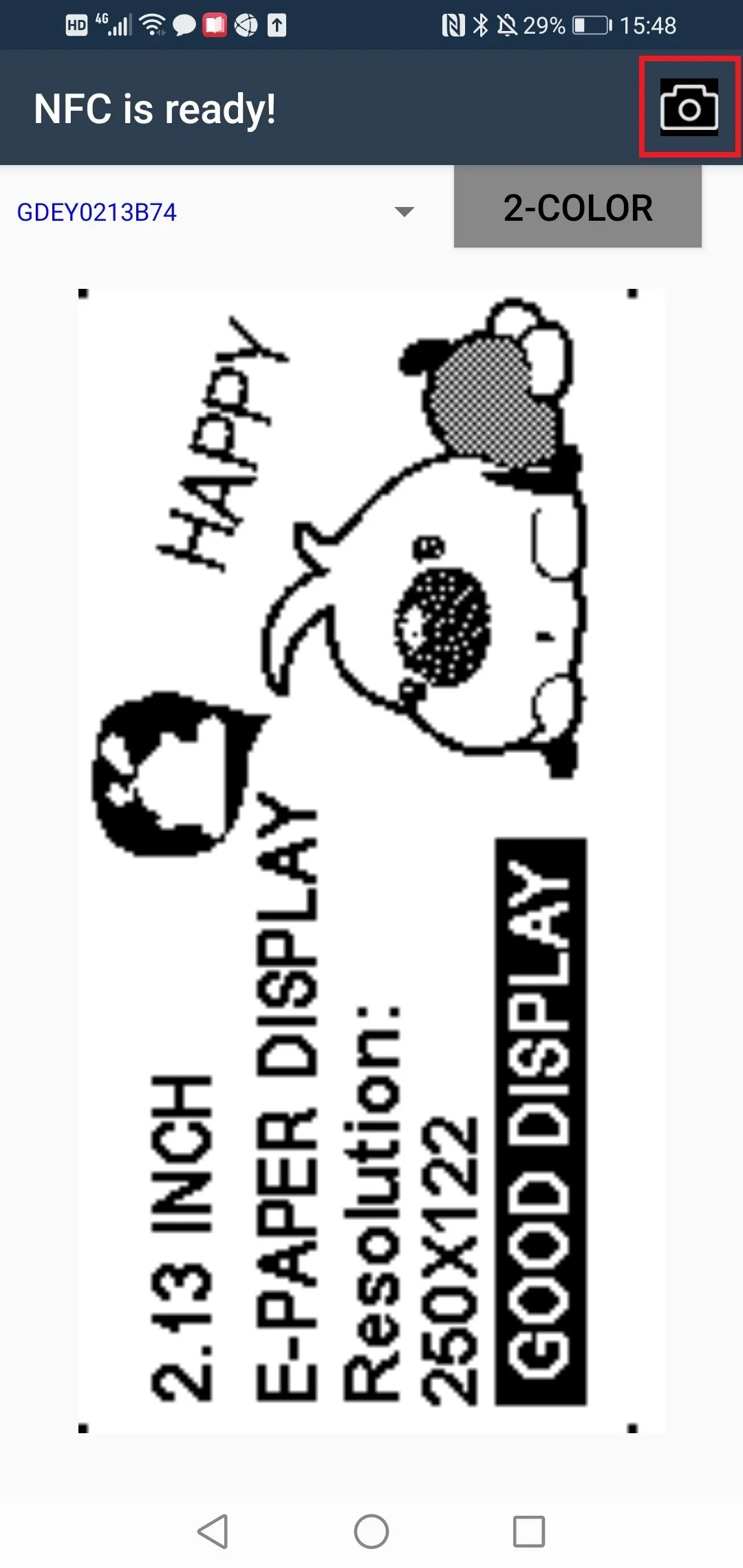 5. Use the red frame to select and click 'Crop' to prepare your image.  (It is recommended to pre-set the size and format of your image according to the parameters of E-paper display)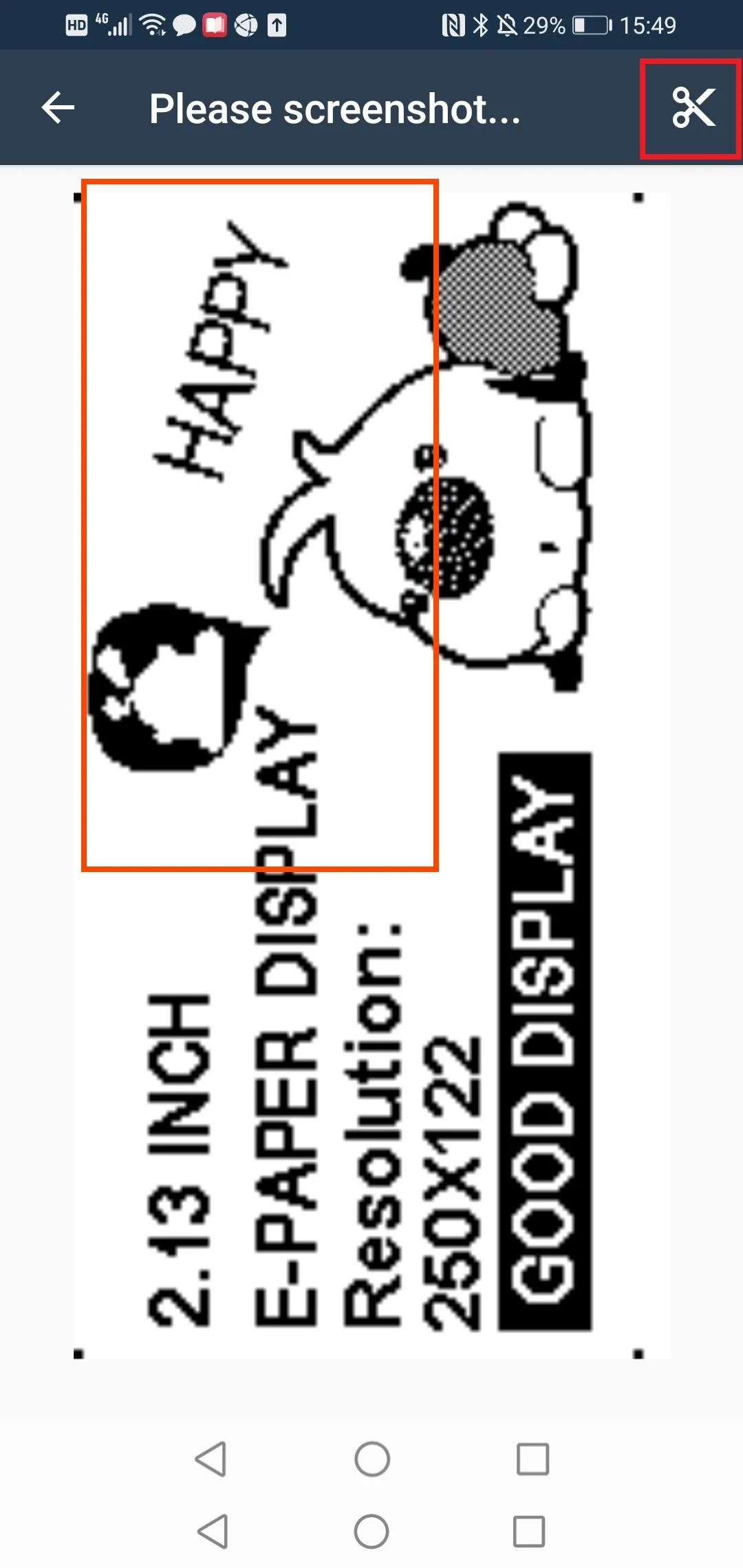 6. After setting done, please place your NFC mobile device against the antenna area at the back of 2.13 inch NFC E-label when APP will react to it, starting data-transmission and E-paper image updating.
* Note: Please turn the NFC function on and do not make any movement of your mobile device during data-transmission and image updating.
PLEASE FEEL FREE TO ASK US ANY QUESTIONS, JUST LEAVING A MESSAGE OR SENDING US AN EMAIL :lisha@good-display.com
Goodisplay is always here for you!