Description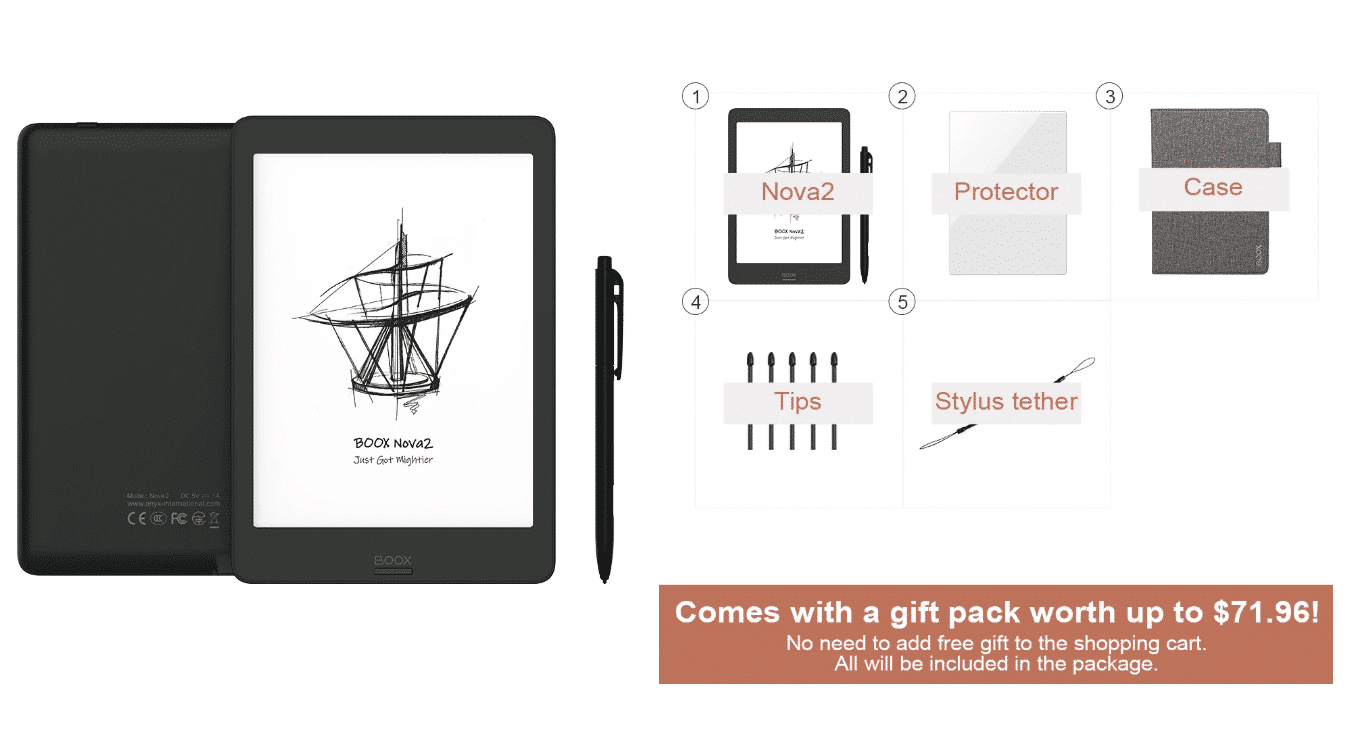 The Onyx Boox Nova 2 is designed to be an e-reader and digital note taking device. It has great resolution, solid hardware specs and Android 9.0 out of the box. In conjunction with Google Play, this device will be able to handle any virtually any app.
The Nova 2 features a 7.8 inch E INK Carta HD display with a resolution of 1872×1505 with 300 PPI. It has a color temperature system and a front-lit display, so you can read during the daytime or night. Much like the Nova Pro, this device has a Wacom layer and comes with a stylus that has 4,096 degrees of pressure sensitivity, it also comes with a free stylus and case.
The real power of the Nova 2 is underneath the hood. It is their most powerful 7.8 inch device they have ever released. It has a Qualcomm octa-core 2 GHZ Cortex A53 processor and not some cheap one, Qualcomm is really good, the only other Onyx devices that employ this processor is the Note 2 and Max3.  The Nova 2 also has a whopping 3GB of RAM and 32GB of internal storage. This thing is a beast.
It is powered by a respectable 3150mAh battery, has Bluetooth 4.1 and USB-C with OTG.  This is a big deal because you can plug in devices into the USB port and they will just work, no drivers necessary.
Android 9.0 is the operating system out of the box and in conjunction with the RAM and processor, this thing will basically handle all of the big apps that people will want to install, such as Evernote, Onenote, Microsoft Office or any of the Adobe apps. It will also handle with ease Kindle, Kobo, Nook, Moon+ Reader or any of your favorite PDF apps.