The HyRead Gaze One SC is the first color e-reader of 2023. This is form a Taiwanese company that have been making e-readers for over five years. This device is in English, so lots of users will find a ton of value out of it. It is also very affordable, it is retailing for $249.99 from the Good e-Reader Store.
Hardware
The Gaze One SC features a 6-inch E INK Carta HD and Kaleido Plus color filter array. The resolution of the black and white display is 1448×1072 with 300 PPI and the color display is 482×357 with 100 PPI. The front of the e-reader has this nice white color scheme and the back platting is lime green with perforation, so it is easy to grip, without leaving lots of fingerprints. The screen has a small sunken screen with no no glass. This really makes color pop.
You can read at night via the front-lit display. Previous generation frontlight had LED lights positioned alongside the side of the bezel, now there the lights are in a gel layer underneath the capacitive touchscreen display, which provides better illumination. 
Underneath the hood is a Quad-core processor 1.8 GHz processor, 2GB of RAM and 8GB of internal storage. If this isn't enough storage for your own personal collection of digital content, it has a SD card capable of an additional 128GB of storage. You can surf the internet or buy books with the Wi-Fi 2.4G+5G(802.11b/g/n/ac) dual-band chip and it also has Bluetooth 5.0 and a 3.5mm headphone jack to listen to podcasts, music or audiobooks. USB-C can be used for transferring data to your reader and it is also used for charging. It is powered by a 2000mAh battery, which should be good for 3 weeks of usage and can be fully charged in about 2 hours.
However, let's say that you just read occasionally, but want to get more usage out of the Gaze One SC? It has functionality to be a standalone picture frame. There is a new Photo Collection app that allows users to load in their own photos and and it works in both landscape and portrait mode, thanks to the G-Sensor. It also has a new functional  to sync their personal calendars with the one on the Gaze One SC. This will allow the device to provide reminders for tasks that may be part of your to-do list.
Software
The Gaze SC is running Google Android, but you can't install your own apps. It does come with some Google services like the Calendar, this is due to the e-reader doubling as a photo frame, which you can use with a kickstand. This makes it the only color e-reader on the market from a respectable company, with a extensive track record of e-reader releases to do such a thing. All you need to do is login with your Google ID.
There really isn't a dedicated home screen, instead there is a series of navigation entries on the bottom of the display. They are; Store, Library, My Account and Settings. The store primarily comprises of titles in Chinese, so English users won't see a lot of value here. There are more than 150,000 popular books, e-magazines and audiobooks. You can choose from multiple reading modes such as book purchase/rental/subscription. Apply for a library card, and you can log in to your account to borrow free books from public libraries, school and corporate libraries, and thousands of libraries around the world. If you choose the time-counting service of the public library, you can enjoy skipping the queue for borrowing books. There are more than 60,000 good books and 200 popular current magazines in a single library. One of the good things about the library systems, is that they are spread across the globe. You can access the public library in Taiwan, Singapore, Queens Public Library, Brooklyn Public Library, LA library and others in small island countries. You won't get access to Overdrive here, but you can pay to get a library card in those US libraries.
Library is where all your digital content is housed. You can sideload in your own audiboooks, podcasts or ebooks. They will appear in the library and can start reading at any time by clicking on the title. Settings is where you can establish the language of the SC, they only support a few different Chinese languages, but also supports English. However, there are like 40 languages you can use for the software driven keyboard. One of the best setting options is geared towards reading. You can really fine tune the adjustments on your color e-reader. This includes global contrast, vibrance, brightness and saturation. If you configure these settings properly, you will get rich and vibrant color when reading comics, manga or even pictures. Speaking of pictures, when your device is in sleep mode, there is an option to use one of the 5 preloaded pictures to use, or upload your own. When the e-reader is in standby mode or sleeping, it will display the picture of your choice.
There is a top gearbox on the top of the screen, which will launch quick tools. You can adjust the brightness of the front-lit display via a slider bar. You can also adjust the contrast and volume. Rotate the device from portrait mode to landscape mode, pair a Bluetooth device, take a screenshot, refresh the screen or connect to a WIFI network.
I like how there is a calendar app, nice to access the Google one, for more functionality. Pictures you upload can of course be used to play a slideshow so the e-reader will act as a digital photo frame. I dig the brain game function, which will break a picture down into puzzle pieces, and you reassemble them with your finger, cool for kids
Reading
When you are reading standard EPUB books, you won't really get any crazy color functionality, but it does shine when reading non-fiction books, that tend to have color photos in the middle. Of course, color really excels when reading comic books in EPUB, manga, comics, magazines or PDF files.
Draw lines, annotations, bookmarks

Font enlargement/reduction & contrast adjustment
Intimate reminder of reading and rest time
PDF automatically adjusts trimming
ePub text vertical/horizontal book interchange
ePub font/line spacing/spacing can be adjusted arbitrarily
ePub built-in 5 fonts
Full text search of book content
Screen Orientation Portrait/Landscape Conversion
E Ink can also listen to audiobooks
Personal files can also be imported into HyRead for reading
G-sensor, automatic induction steering reading
TTS Chinese reading aloud, most suitable for commuting listening to books
Wrap Up
Finally harking back to the beginning of the second wave of color e ink starting in 2019, comes an actual color ebook reader, this time from Hyread. The Taiwanese company makes various e-readers and e-notes.
This one's specs are poultry with only a 2000 milliamp battery, a 6-in screen, and just south of 3 GB of usable storage. However it's got some cool things going for it, it's simplistic, has a gyroscope, a 3.5 mil headphone jack, and expandable storage. Because of the smaller screen, the colors look dense and vibrant, despite lacking in screen real estate.
Over all the devices great at reading books, but falls a little bit short with PDFs and comics as it's just a little frustrating to use at times. But all in all, it is a cheap entry level dedicated eBook reader that will satisfy all of your color needs and requirements.
Hyread Gaze One SC
$249.99
Pros
Color E INK Screen
SD Card
Respectable specs
Doubles as photo frame
Some Google Services
Cons
Only using Kaleido 2 and Not 3
Can't install apps
PDF and comics don't look great
Slow and sluggish with bigger files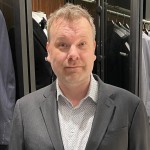 Michael Kozlowski has written about audiobooks and e-readers for the past twelve years. Newspapers and websites such as the CBC, CNET, Engadget, Huffington Post and the New York Times have picked up his articles. He Lives in Vancouver, British Columbia, Canada.