The Onyx Boox Poke 5 replaces the Poke 4 Lite that came out last year. The new model has 32GB of storage instead of 16GB, a MicroSD card and a 300 PPI display. The price is close enough that it is worth the upgrade if you have the older model, but if you are switching over to Onyx Boox for the first time, you are in for a treat. The main advantage of Onyx Boox e-readers is the build quality, hardware performance and the inclusion of Google Play and Play Services; Onyx is one of the few brands out there that have Play, which opens up a wellspring of millions of free and paid apps. Onyx lets you craft your own experience instead of shoehorning.
The Poke 5 is a tour de force; it retails for $159 and comes with a free case, so it is very competitive with other popular e-readers on the market, such as the Kindle Paperwhite, Nook Glowlight 4e and the Kobo Clara 2e. In terms of performance, Onyx runs Google Android 11. The Kindle and Kobo both run Linux, so they tend to have longer battery life, whereas Onyx sometimes only lasts a few weeks since there are so many background processes that are always running. However, you can extend the battery life if you are not using apps constantly or permanently close the ones you are not using.
The Poke 5 is a dedicated e-reader without note-taking functionality or a WACOM screen. It is designed to read ebooks, manga and even online comics, such as webtoons. The 6-inch screen is not indicative of an excellent PDF experience, sideloaded comics are also hit or miss; however, you are best suited to download comic apps designed for phones, most of which are. The best manga experience will be from companies like VIZ, which deliver them in EPUB, automatically formatted to the screen size, so you will get large images and text boxes, making it easy to read.
Hardware
The Onyx Boox Poke 5 features an E INK Carta HD e-paper display. The resolution is 1448×1072, with 300 PPI. This type of resolution is the best in the business and makes reading a pure joy; fonts are razor-sharp. The screen is capacitive touch-enabled, so you can pinch, zoom and gesture.  Onyx is employing a new grayscale system with the Poke 5; instead of the typical 16 levels, they use 256 systemwide. This new grayscale system makes a huge difference when reading image-heavy content like surfing the internet, looking at pictures or reading PDF files.
The colour scheme is black on the front and back of the device, and it has a flush screen and bezel design, protected by a layer of glass. Onyx uses 32 warm and cool lights that project light evenly across the screen and not into your eyes. They are controlled by a slider bar in the E INK control center; I recommend setting both to around 25% to get a nice, vibrantly white screen similar to the Amazon Kindle Paperwhite. The E INK screen is also where you turn on WIFI, and Bluetooth, adjust the volume, take a screenshot, or adjust the various speed modes.
Underneath the hood are a Qualcomm Quad Core 2.0 GHz processor, 2GB of RAM and 32GB of internal storage. This doesn't sound like enough storage for power users; an SD card can house an additional 1 TB of content.  There is Bluetooth 5.0 for connecting wireless headphones or earbuds to listen to audiobooks, podcasts or music with the stock player. There is a microphone for voice communication apps.  A USB-C port is available for charging or transferring data. It is powered by a 1500 mAh battery, and the dimensions are 148x108x6.8 and weighs 160 g.
Software
The Onyx Boox Poke 5 has Google Android 11 and comes with the Boox OS, a skinned Android version. They have their own unique Launcher, which makes it ideal for E INK screens. Many features come directly from Android, such as pull-down notifications and pull-down options, such as Bluetooth, WIFI, and Airplane mode. Some advanced options exist on this e-Reader indicative of Onyx products. You can use Screencast on your PC, adjust the contrast, speed mode and split screen view. Contrast is a neat feature; you can deepen the blacks so they are more pronounced or make everything lighter. There is also a manual refresh button. You can also adjust the luminosity of the front-lit display and colour temperature system, which both have individual slider bars. You can have the white LED lights on, all the lights off, or a blend of white/amber-led lights.
Google Play comes preinstalled, and users do not have to go through complicated procedures to activate it as they did on the Poke 3, Poke 4 Lite and other Onyx models. This saves a lot of time because, in the past, you had to download Google Play from the Onyx Boox App Store, enable Google Play Services from the settings menu, and wait 24-48 hours for it to activate.
One of the best things that Onyx has ever done is to go far beyond the standard A2 mode, which degrades the image with increased performance. Normal mode is the default e-reading experience or viewing PDF files. Speed Mode provides more ghosting and is designed for rapidly viewing pictures, this is ideal if you are browsing the internet via Chrome or Firefox—A2 mode, which seriously degrades image quality and is only suitable for content with a ton of images. X-Mode was designed for high-framerate content, it won't do a tremendous job with YouTube videos, but it will do everything else well.
A few navigation options are at the bottom of the screen. This includes Library, Store, Storage, Apps and settings. The library menu shows all your ebooks that you have sideloaded on your device or have come for free with purchase. You can sort by grid or list view and fetch metadata, such as missing cover art and other helpful sorting options. The Store is Onyx's bookstore, mainly comprising royalty-free titles. The App Menu is where the Onyx App Store is, also all of the other preinstalled apps and future apps you download. This is also where Google Play will appear once you enable it. Storage is a file explorer to browse your device's internal drive. Settings are where you will spend the most time initially configuring the Poke 3. You can search for firmware updates, establish your WIFI network, register your Google Account, and customize the device.
Onyx does an excellent job at making the Boox hardware accessible to millions of users all over the world. It supports up to 40 different languages, including English. This is because they are using the standard Android language and region settings. So, no matter where you live, chances are you will find value in the Poke 5 and be able to use it your daily driver. One of the best things about the Onyx brand, as a whole, is firmware updates. Every couple of months, they address fixes and introduce enhancements to the Neoreader book app and system settings. I recommend this brand more than most Chinese companies: Onyx ONLY does E INK devices, and their product line isn't muddled with phones, laptops and other things. The only other departure from e-notes and e-readers is the Mira and Mira Pro dedicated monitors.
Reading
The Poke 5 is a dedicated reader; this is its entire purpose in life. This is why you would spend the money to buy it. The reading experience has two different components. The Neoreader reading app is preinstalled, and Android apps you would install via Google Play, such as Kindle, Kobo, Libby, Scribd, Audible and others.
The one significant advantage of the Neoreader app is that it supports a myriad of book formats. So if your collection is stored on your computer or cloud storage, you can easily access it. It supports PRC, RTF, Doc, Text, DJVU, PDF, Mobi, FB2, EPUB, CBR and CBZ. I like that it has native support for two of the most prominent manga formats since most of this content is optimized for large-screen smartphones and small tablets. The six-inch screen on the 5 is ideal for manga and books.
Onyx provides several customizations when reading a standard ebook; for instance, you can change the font, text size, word and line spacing, padding and margins. There are over 150 fonts to choose from when reading an EPUB book, and it is possible to sideload your fonts. You only need to download your favourite one; I recommend Kobo Nickle or Kindle Bookerly. Plugin your Boox into your PC via the USB cable and copy the fonts to the fonts folder. That is all you have to do, you can also use the fonts folder to delete all the fonts you will never use, which helps clean up the device.
If you are a big fan of listening to music, podcasts, and audible books, Poke 5 also gets you covered. Connect it with Bluetooth-enabled wireless earphones and enjoy your favourite books, news, or podcasts at home, at work, indoors, or outdoors. If you have an existing collection of audiobooks, you can sideload them into your device, provided they are in WAV or MP3. The rest of the content can be streamed online or via dedicated apps.
Only some have their collection of books, or manga files downloaded online. Only a small segment of users has a comprehensive DRM-Free collection. The vast majority are invested in a digital ecosystem, buying content through a service provider, such as Amazon, or having their favourite podcast system or audiobook store. You need to know a few things about book apps and Google Play.
Around six months ago, Audible, Amazon Shopping, Kindle, Nook and a myriad of others disabled in-app purchases from Google Play. This is because Google has mandated that everyone has to use Play Billing to handle all transactions, and this means that everyone has to pay Google 30% of every audiobook or ebook sold. So rather than pay the fee, they just pulled the ability to buy content. The only way to get around this is to download the app and buy the range with an internet browser. There is another workaround. You can download the Amazon App Store for Android. However, it is only available in specific markets; I live in Canada and can't use it. The second is downloading and using Kindle and Audible from the Samsung Galaxy App Store, which supports most significant countries. Sadly, the Nook has no other distribution methods with alternative app markets, so you must jump through hoops. Kobo continues to sell audiobooks and ebooks through its Android app, and dozens of others exist.
If you use other apps, no matter where you are located. Every central app is available on Google Play. You can do it all if you want to read some fanfic or read the latest romance or download books from your local library branch or listen to the Good e-Reader Radio Show via Spotify or Google Podcasts. I am not going to list every app. But, Play is localized in whatever country you live in, so whether you are in the UAE, Europe, South America, Australia, or New Zealand, you download all your favourites.
Wrap Up
The Poke 5 is excellent. This continues the legacy of one of the most capable 6-inch e-readers on the market. It's loaded with Google Play, a quad-core processor, 32 gigs of board storage, and 300 ppi. They also solved the storage limitations of the Poke 4 light by adding an SD card slot. This is cheap, cheerful, and hyper-capable, including a free case. I recommend this model to anyone wanting an e-reader that doesn't lock you into a specific ecosystem. I would also recommend it to customers who want more control over how deep blacks are via saturation.
Pros
6-inch e-reader with 300 PPI
32GB of storage
SD card
Android 11 and Google Play
Warm and cool lighting
Cons
Same battery as Poke 4 Lite
Same design as Poke 4 Lite
Wish they used Android 12
App reliant from Google Play
Can't play videos well, but does a good job with streaming music via Bluetooth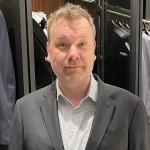 Michael Kozlowski has written about audiobooks and e-readers for the past twelve years. Newspapers and websites such as the CBC, CNET, Engadget, Huffington Post and the New York Times have picked up his articles. He Lives in Vancouver, British Columbia, Canada.