The iReader C6 will hold the distinction of being the first modern e-reader that is employing color E INK e-paper. This device is only available in China and despite the fact it is running Android, it has a custom launcher that prevents sideloading APK files or changing the language from Chinese to English.  The company has told Good e-Reader that they want to issue new firmware for an English speaking audience, but this might be months away.
The purpose of this review is to basically showcase the color e-paper experience. The screen will be the exact same as the upcoming Pocketbook Color and Onyx Boox Color e-readers will employ, although they will use different software and their own unique hardware. The screen for this review, is one of the only things that matter.
Hardware
The iReader C6 will feature a six inch capacitive touchscreen display with a resolution of 1448 × 1072and  300 PPI and it is employing the new E INk Print-Color e Paper technology, otherwise known as Kaleido. It can display over 4,000 different colors, which is useful for PDF files, newspapers, magazines and just ebook cover art.  It has a front-lit display system with 24 LED lights, so you will be able to read in the dark. There are both white and blue LED lights, to change the brightness of the screen.  It does not have a color temperature system, and this is for good reason.  Amber LED lights would disrupt the color experience.
Underneath the hood is a quad-core high-speed processor, 1GB of RAM and 16GB of internal storage.  It has integrated speakers, which is useful for text to speech and listening to audiobooks or music. If you prefer to plugin a pair of wireless headphones, it does have Bluetooth 4.1. The WIFI internet access is primarily used to access Baidu services or to purchase ebooks.  It weighs 150 grams, is 6.9 millimeters thick, is light and comfortable, and  can be held with one hand. It is powered by a 2,000 mAh battery, which is larger than most. The upcoming Kobo Nia for example, only has a 1,000 mAh battery.
The iReader c6 is using Android 7.0, but it is heavily skinned. You cannot access the quintessential settings menu to change anything, it is totally disabled by the firmware. This is a similar skinned experience as all of the Barnes and Noble Nook e-readers or the Sony Digital Paper. These devices also run Android, but you would never know it. Suffice to say, the iReader is the most locked e-reader we have ever reviewed.
The retail packaging for the C6 is full color is rather blasse and basic. There is a full color logo on the front of the box, merely listing the product name. The back of the box lists a few QR codes and some certification. The sides are bare and there is nothing that tells you what this is, or lists any kind of technical specs.
When you open up the box, the e-reader is front and center, it is encased in a plastic static proof bag and there is some pictures on it. Basically telling you to not drop it, use it as a coaster or to put it in your bag with other things, such as a smartphone. Underneath the e-reader is a quick start guide, warranty information and under a black notch is the USB Cable.
The industrial design of the e-reader is rather basic. It is white and has a sunken screen. There is a power button on the very top, and the button is bright orange, so you will not miss it. Both sides are clear and on the bottom is a USB cable, this is used to charge the device, by plugging it into your PC/MAC or a wall charger, but it does not come with one. It also has a speaker, status indicator light and microphone. The back is the same color white as the body, except it has three copper points, likely to be used with an unleased sleep cover case.
Software
The iReader C6 is running Android 7.0 and is locked down, in a big way. All of the typical Android things are absent with the firmware. You cannot access the settings menu or change the language of the device, it is in Chinese and that's it. There is no app store included and you cannot sideload in your own apps.
The home screen is broken into a few different elements. You have the typical front-light, WIFI and battery notifications on the top right. There are no Android notifications on the top left, because iReader disabled them. If you drag your finger downwards from the top center, a tray will dropdown. This is where you would configure your WIFI network, activate Bluetooth or pair accessories, adjust the front-lit display or activate all of the different speed modes, this is similar to the same system Onyx Boox employs. The first option is the default, the second is A2 mode, which will degrade the image quality, with an increase to performance. The other modes are more suitable for web-browsing, or watching videos. The main home screen shows you the latest books you have sideloaded on the device and the cover art is in full color. The bottom UI is basically a quick launcher where you can access the library, File manager, music player and account. The first three menu options are pretty self-explanatory. The account is basically a way to configure some of the dropdown settings, like WIFI, Bluetooth etc. The rest of the reader is tied into Baidu, there is a login feature, what membership level you are, a web-browser that can only visit Baidu, and no other websites. It also has your entire Baidu profile listed.
The supported ebook formats of the iReader is EPUB, EPUB3, TXT, UMD, PDF, MOBI, DJVU, ZIP, XLS, PPT, DOC, DOCX, XLSX, PPTX. It supports picture formats JPG, JPEG, PNG. Supported music formats are MP3, M4A, AAC, FLAC and WAV.
The e-reading experience is standard fare. You can select fonts, font type, margins, alignment and dictionaries. If you sideload in an English book, you can read the book in English, but all of the settings options are in Chinese. Books can be read aloud with the text to speech system through the speakers or a pair of wireless headphones. You can also edit the ebook, such as highlight words, take notes etc. Page turn speed with the touchscreen display is simple, just tap or swipe to turn. There are no physical buttons.
PDF files are really good. They look completely glorious in full color. If you just just the normal refresh mode, pinching and zooming PDF files are a little bit lacklustre. There are various speed modes on a little toggle switch on the left side, and that increase the PDF performance. I suggest the 2nd mode for PDF files. Pinching and zooming, and tapping the page turn, is robust.
Color Experience
The iReader C6 is the front color e-reader that has been released and was first to market. There are a slew of other devices coming out this year, although there are only three that are 100% confirmed. The Onyx Boox Color, Pocketbook Color and iFlytek. There are rumors that Kobo will be entering the fray and Boyue might release a new product. Amazon and Barnes and Noble will likely wait until 2021 to develop a product, they often adopt a wait and see approach, let the competition workout the bugs and eventually release their own device.
The iReader C6 is capable of displaying over 4,000 different colors, using the new E INK color e-paper. Cover art, magazines, newspapers, comics and PDF files will be displayed in full color. Digital Books for the most part are a typical Black and white experience. Sure the cover art is in color, and so is the cover art in your library, but the core reading experience is similar to any other e-reader. When you read an ebook, the resolution will be 300 PPI, but anything showing color will be 100 PPI.
I found that the colors looked way better than previous generation E INK Color screens. This is because E Ink Kaleido uses a plastic colour filter layer, unlike the glass filter layer used in the E Ink Triton family of displays. E INK Triton came out in 2010 and the second gen came out in 2013. The only differences is that the first gen used squares on the screen to display colors and the second gen used hexagons.  There was only a handful of devices released with this technology, including the Jetbook Color 1/2, the Hanvon Color and Pocketbook Color Lux. These were all selling between $400 and $900, but they were all commercial flops. They were slow, sluggish, used E INK Pearl, so refreshing was abysmal and employed things like 128MB of RAM and single core processors.
The iReader C6 is basically a sign of things to come. The screen tech has been proven to work and this is comforting to know. I was worried that colors would look washed out and heavily saturated, like earlier forms of Triton, at least the tech is sound.
Wrap up
The iReader C6 makes sense if you are a Chinese user, living in China or abroad and love Baidu. You can easily order it from JD.com, and they ship internationally. So you can buy one from China and have it shipped to the UK, or Canada. Right now, as of the review date, it has a product description page, but is currently unavailable. The company told me that the pandemic disrupted their manufacturing process, but mass production is underway and it will be available soon.
English users will not see a lot of value from this, other than picking up a piece of history, the first modern color e-reader! We tested sideloaded English content, like comics, PDF files, ebooks and they all perform well.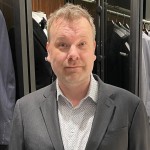 Michael Kozlowski has written about audiobooks and e-readers for the past twelve years. Newspapers and websites such as the CBC, CNET, Engadget, Huffington Post and the New York Times have picked up his articles. He Lives in Vancouver, British Columbia, Canada.