I was surprised how much I really liked the brand new Meebook M7 e-reader. This device has everything a discerning customer could want, physical page-turns, a SD card, Google Play and a new speed mode system that superchargers the reader. 256 levels of grayscale, system wide contrast mode and a screen that is as large as the latest generation Kindle Paperwhite.
Hardware
The Meebook M7 features a 6.8-inch E INK Carta 1200 e-paper display, which increases performance vs the previous generation M6 product line. The screen has a resolution of 1648×1236 with 300 PPI. There are 24 warm and cool LED lights, so you can read in the dark and combine the lights to get a brilliantly white screen.
The colour scheme is piano black surrounding the bezel and on the black platting, with grey accents where the page-turn buttons are. One of the more interesting things about these buttons is that they can be changed. There are some settings that can change their functionality on a short press, long press and if you just hold them down. Right now ther are just a few options, such as a full page refresh, changing the speed modes or turning on/off the front-lite display. There is a gyroscope, so you can switch the orientation from landscape to portrait mode. This is ideal if you are a left handed reader and want the buttons on the left side. Pressing down on the buttons is satisfying, they click down. I would say these buttons are similar to the higher-end Pocketbook e-readers, such as the Era.
Underneath the hood is a 1.8 GHZ quad-core processor, 3GB of RAM and 32GB of internal storage. Meebook is billing this product as a dedicated e-reader with no note-taking functionality, so you will ideally be sideloading in your audiobooks, ebooks, manga, magazines or webtoons. Most people do not have their digital collection and do business with Amazon, B&N, Kobo, Tolino or many others, including Audible for audiobooks. This is where Google Play comes into the picture; since apps and content take up a lot of space, the M7 has an SD card capable of housing 1TB of additional storage. There is dual-band WIFI, Bluetooth 5.1, a single speaker, USB-C and a respectable 2900 mAh battery. The dimensions are 171x132x7.4mm and weighs 236g.
System
The Meebook M7 is running Google Android 11, which is fairly modern by e-reader standards, there is almost zero products on the market running Android 12. You get full access to all of the Google Play Services, so you can install Chrome, Google Mail, Google Books and everything else you would need. Google Play preinstalled is great for discovering new audiobook, e-reading or manga apps. If you already have a favourite online retailer, you can install Kindle, Kobo, Nook, Scribe, Libby, Tolino, or third party apps such as Koreader or Moon+ Reader.
The home screen and menu system have been totally changed on the M7, from previous generation products such as the M6 or their various pro editions and e-notes. The home screen defaults to your library and shows you books that you have sideloaded on the device. Recently added is what the screen defaults to, and there are a few other tabs, such as library or notes, although this is not an e-note, there is a section here for any highlights or notes you make on e-books. There is also a small bookstore available on the bottom of the UI, it mainly has free royalty free books in Chinese. Apps, is where you can find Google Play and some of the other preinstalled apps. This is fully compatible with Play Services too, so you can download any Google app you want. All you need to do is just login to your Google account and you can get downloading right away, there is no waiting period for the device to register, like on select Onyx Boox products.
At the top is your date, time, WIFI, battery life (60 days of battery), notifications and the E INK settings, which have a circular R to start. Once you click on that you are greeted with some new speed modes; Regal Mode is the default one, it provides great font clarity with minimal ghosting. Normal Mode is useful for browsing internet websites or code. Fast mode is useful for looking through Google Play, since everything will scroll by really fast and app detail screens load quickly. A2 mode is the final one, called Top Speed. This is only good to use when using complex apps that require lots of FPS.
256 levels of grey scale are automatically turned on, you won't really notice a huge different with text, but with pictures, cover art and PDF files will be clearer and more defined. There will be a wider gamut of shades, the typical e-reader only has 16 levels of grey scale. Finally, you can enable system wide contrast, where you can make the entire unit a bit darker or whiter, whatever you prefer. It is controlled via a slider bar.
On the top left is options to turn on or off the front-lit display, go forward/back and a home button. Tapping on the top centre of the screen will load up the quintessential Android drawer. This is where you can enable Bluetooth connections, WIFI, volume, rotate, location services, screenshots, airplane mode, etc. I like how all of the back and home buttons are software based and persistent, no matter what you are doing on the e-reader, it is always in the same place.
The settings menu offers a myriad of new features. Not only can you remap the page-turn buttons, but also establish a device password and pick a time, for when it will go idle to when the password field will show up, you can pick between a few seconds to hours. You can also switch from the new UI/home screen that Meebook developed and go back to the old UI, where all of the boxes are bright and bubbly, making it easier to click on it. I also like how there is now an option to hide the bookstore on the UI, which is great. You can also change the main home screen from your library to apps.
I am a huge fan of the new Meebook OS that they skinned from Android. It makes it more e-book and e-reader friendly. There are plenty of options to customize the experience, and Google Play is a huge boon. There really isn't anything fundamentally flawed, which is a pleasant change from Meebooks/Boyue of old.
E-Reading
Meebook is not using their own e-reading software anymore, but a new one called Z-Reader. This software is compatible with all of the major ebook formats, such as TXT, CHM, FB2, MOBI, HTML, RTF, HTXT, EPUB, PDB, DOC, PRC, PDF, DJVU, ASW, PRC. It even supports CBZ and CBR, which are the most popular native manga formats. However, the sheer amount of formats is mind boggling. You can simply plugin the P7 to your PC and MAC with the USB cable and sideload them in with a file manager or with 3rd party software like Calibre. If you have an SD card populated with books you can just insert it in and if your collection is stored on the Cloud, such as Google Drive, Dropbox or anywhere else, you can just install that app and download the material.
When reading on the stock app that is a ton of flexibility and control. There are 6 different line space settings, and a ton of advanced margin control. There are 8 different font settings and you can manually control them with a slider bar too. The default font type is the one that the publisher used when making the book, but you can use dozens of the ones that are pre-loaded. If it doesn't have your favourite font, like Bookerly or Ember, that the Kindle uses, you can plugin your M6 to your PC and copy the font to the .font directory and restart your reader, and you can select it from reading a book.
The vast majority of people don't have a personal book collection that they have curated from online sources or pirate them. The average user tends to be invested in one specific ecosystem, these are companies you buy audiobooks or ebooks from and have a huge library of things you have purchased or want to buy in the future. Since this is running Android 11, it is virtually compatible with any ebook, audiobook, manga, comic, magazine or even webtoons. There are plenty of apps such as Kindle, Kobo, Nook, Libby etc on the Play Store. Obviously everyone reading this review, has their favourite news app or reading app, and I won't bore you with that, but app performance is good, not smartphone good, but passable on an E INK screen.
Wrap up
Meebook has found themselves in a little bit of a pickle since 2020 when they became an offshoot from Boyue.  They had to start a brand from scratch and loose all of the videos and reviews that thousands of people have conducted over the years. They lost nearly all market share, and identified themselves as a bargain basement clean UI e-reader company with a less than impressive "P-Line" of devices
Well now I personally think that they are at a turning point with the M7 This is by a wide margin, the best looking eBook reader / device in general they've made since the Mimas.
Super high quality materials, good overall weight, beautiful styling, feels good in the hand, and comes with key mappable buttons. Not only that, it has audio, four speed modes, Google play, and an SD card slot with a door on it. They certainly have turned things around at least for this one unit and I am thoroughly impressed with their release
Pros
Android 11 + Google Play
SD card
Physical page-turn buttons
Audio
Multiple speed modes
Cons
Meebook is not a household name
Chinese only bookstore
Pre-set front-lit display is not bright
Expensive for a 6.8
Not great for PDF files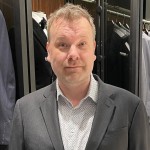 Michael Kozlowski has written about audiobooks and e-readers for the past twelve years. Newspapers and websites such as the CBC, CNET, Engadget, Huffington Post and the New York Times have picked up his articles. He Lives in Vancouver, British Columbia, Canada.