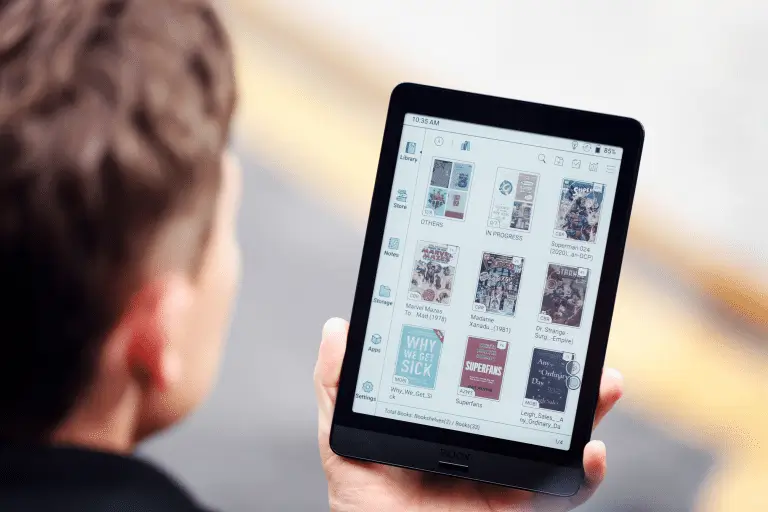 The Onyx Boox Nova 3 Color is the latest generation e-reader and e-note that utilizes the E INK Kaleido Plus color filter array. This 7.8 inch device is running Android 10 and comes with Google Play, so it is now possible to read all of your favorite library books, ebooks, comics, manga, magazines, newspapers or webtoons.
Hardware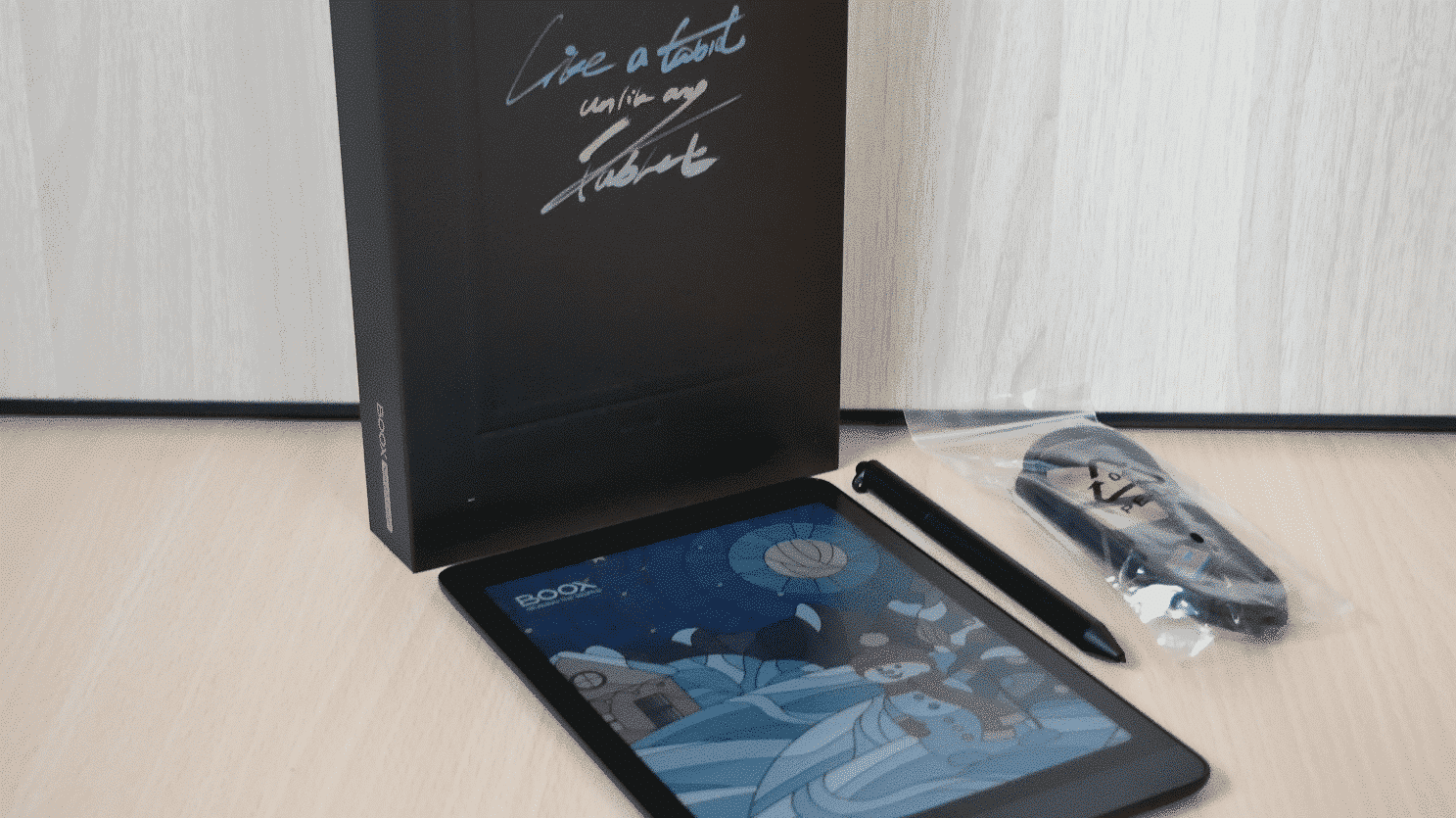 The Onyx Boox Nova 3 Color features 7.8 inch E Ink Carta HD and Kaleido Plus color filter array. The screen is completely flush with the bezel and has a  AG glass flat cover-lens. The resolution of the black and white display is 1872×1404 with 300 PPI and the color screen has a resolution of  624×468 with 100 PPI. It can display over 4,096 different colors, with greater color accuracy and a 3x improved color gamut from the original Kaleido screen tech found on the Onyx Boox Poke 2 Color.  This is due to the CFA being closer to the screen, so overall color blending has been dramatically improved.
There are some new software enhancements that take advantage of the Kaleido Plus screen. You can control the color contrast, color saturation and color brightness with slider bars. This was designed to accentuate different types of content. If you are reading a textbook with lots of charts, you might want to see them more pronounced, other tweaks would be necessary for full color content like magazines or comics. I find it is excellent that Onyx offers some new flexibility and control over how color can be controlled and tweaked to suit users individual needs.
No company has managed to include warm lighting on a color e-reader or e-note. Onyx has decided just to employ the standard cold light display and the Nova 3 Color has 17 white LED lights that are positioned on the bottom of the bezel and project light upwards, evenly illuminating the screen. This type of lighting system is ideal, because the light never shines into your eyes, like a backlit display on your smartphone, tablet or computer monitor.
The overall color scheme of the Nova 3 Color is black. It has a two tone bezel. Surrounding the bezel is piano black and on the bottom is a very dark grey, this is where the home button is. The back of the device is a one tone black, there is a single speaker. At the very top is a power button and status indicator light, on the bottom is a USB-C port and microphone port.
One of the most exciting elements of the Nova 3 Color is the inclusion of a  WACOM layer, so you can use it as a dedicated note taking device. There are 8 colors to select from in the drawing app and Onyx has one of the best freehand drawing experiences out there, with tons of advanced options. The accompanied stylus has 4,096 degrees of pressure sensitivity, the harder you press, the thicker the lines become. It also has palm rejection technology, so it won't recognize your hand resting on the screen as touchscreen interactions. The stylus Onyx is using, is different than the stock pen that shipped on the Nova 3, this one has a higher build quality and similar to the iReader pen.
Underneath the hood is a Qualcomm Snapdragon 636 Octa core processor, 3GB of DDR4X RAM and 32GB of internal storage. It has a USB-C port with OTG and also has Quick Charge 4.0, so you can power it up to full in under an hour. This model has two speakers that are positioned next to the USB port, this is similar to the way the iPhone does it. There is Bluetooth 5.0, so you can listen to music and audiobooks via a pair of wireless earbuds or headphones. There is a microphone port on the bottom, which can be used for voice communication and also speech to text on the digital note taking app, it also has a new function that allows you to record your audio notes and can be played back whenever you want.  It is powered by a 3150 mAh battery and the dimensions are 196mm, 137mm, 7.7mm and weighs 265g.
The Nova 3 Color is basically using the same internal components and design as the Nova 3, that came out in 2020. The only thing that is really new is the color filter array and the software. This is the first Onyx product is using Boox OS 3.1, which brings a ton of new functionality and improvements to the software experience. The Neoreader ebook software has been rebuilt and the note taking app has tons of new features, since you can now freehand draw, take notes, or edit PDF files in full color.  It is kind of expensive though, mass production of a great piece of hardware with a color screen is not exactly affordable. It currently retails for  for $419.99 from the Good e-Reader Store.
Software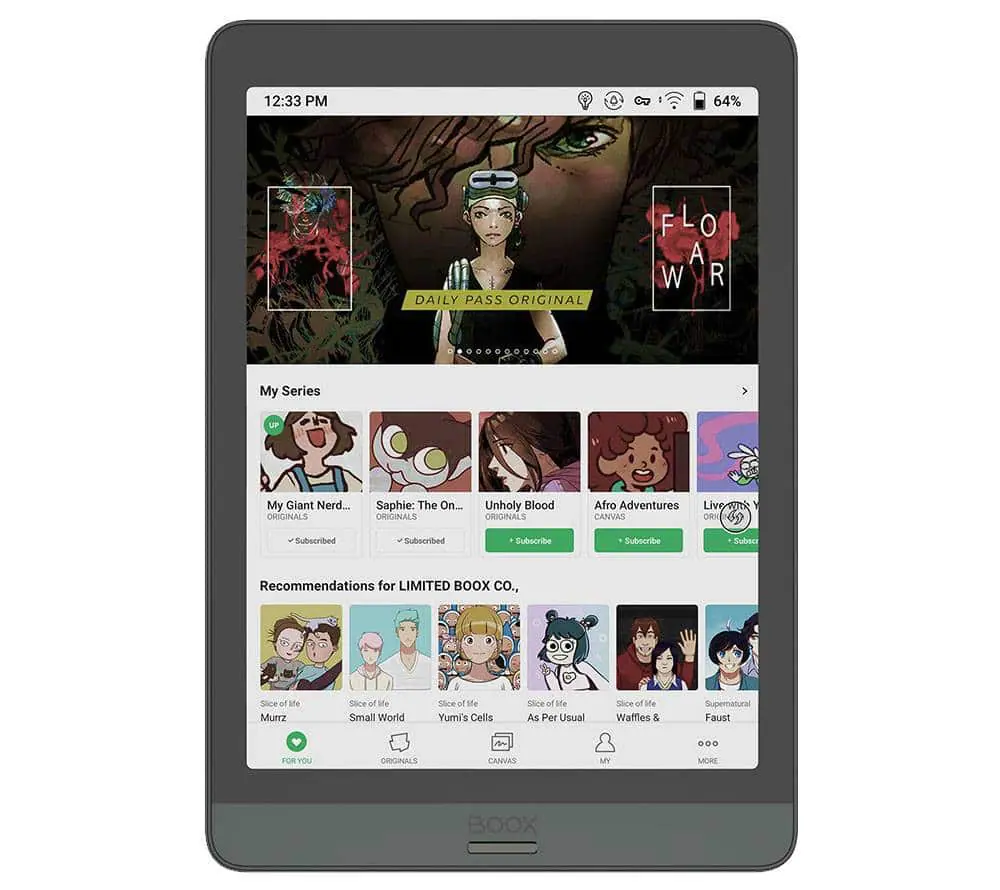 The Onyx Boox Nova 3 Color is employing Android 10, which is very modern by e-reader standards. It is not simply using a vanilla version, but Onyx has crafted their own launcher, so it looks entirely unique.  Google Play is available, but there are some steps you have to take in order to get it working. You need to visit the settings menu and enable it and then download the app from the Onyx Boox App Store and then wait 15 to 30 minutes for your device to be become registered and then it needs to be rebooted. There is a handy tutorial video that is available to watch to learn about the process.
This is the first Onyx branded device that is running Boox OS 3.1, although this firmware is now being pushed out to the Nova 3, Note Air, Note 3, Poke 3, and Max Lumi via live update in the settings menu. What are some of the best new features? You can now do screen recording, this is done by visiting the menu and tapping on the record button. It will record all operations on the screen, this might be useful for people who want to record themselves doing a live drawing session or film tutorial videos, the maximum recording duration is 2 hours. There is also an audio recorder system, which can be used to record your thoughts, hopes or dreams. These can be saved and exported, but also drag and dropped into the notes app.
There is greater control over sharing. You can share your notes, books, PDF files or anything else that you create with the sharing function. You can send it directly to Dropbox, Google drive, Onedrive, via email or send it directly to your smartphone or tablet. Gestures are a big new thing, you can swipe upwards or downwards on the screen to launch specific functions, these can be established in the settings menu. For example, swiping up can control the luminosity of the front-lit display and swiping down can make it less bright.
Apps can now be sorted, which is a huge change and I am surprised it took so long. You can sort them by name, sort by recent installs or manually position the apps, so the ones at the top, can be your most commonly accessed ones.
Neoreader has been improved. There are better dictionary support. The EPUB rendering engine has been improved, so you can read charts, diagrams and even pictures as they were originally intended. Specific words or sentences can be edited so they can have hyperlinks, to lead to other websites or can link to other documents on your device. Once you have added annotations to your ebook or PDF file, the new version can be shared to cloud storage, email or a smartphone.
The Nova 3 color now has OCR, which is optical character recognition. It will scan an image for words and automatically produce text, if the image contains it. It can be used for free 5 times a day, or 10 times a day if you have a free Onyx Boox account.
There are now three modes to be employed, instead of four. They basically got rid of X-Mode, because on the Poke 3 Color, this actually disabled the color filter array, and turned the entire device to a pure black and white display. You now just have normal mode, expanded and speed mode. These modes basically increase the screen refresh rate at the expense of image clarity, useful for running apps, browsing the web, or just making navigating various menus a little bit more speedy.
Suffice to say, one of the great things about the Onyx brand as a whole, is that they are constantly improving the software and introducing major features all of the time. They normally push out updates every few months, and always focus on bug fixes and stability. Sometimes with major releases, like 3.1, there could be some errors, but these are normally addressed promptly.
The home screen is very clean, design wise. It simply lists various things on a sidebar and gives an expansion. This includes library, bookstore, notes, storage, apps and settings. If you tap the top center, there is a drop-down menu that gives you various quick settings. This includes WIFI, Bluetooth, screen rotation, screencast, speed modes, display control, finger touch being enabled or disabled, and split screen view. You can also run two apps at the same time in landscape mode.
E-Reading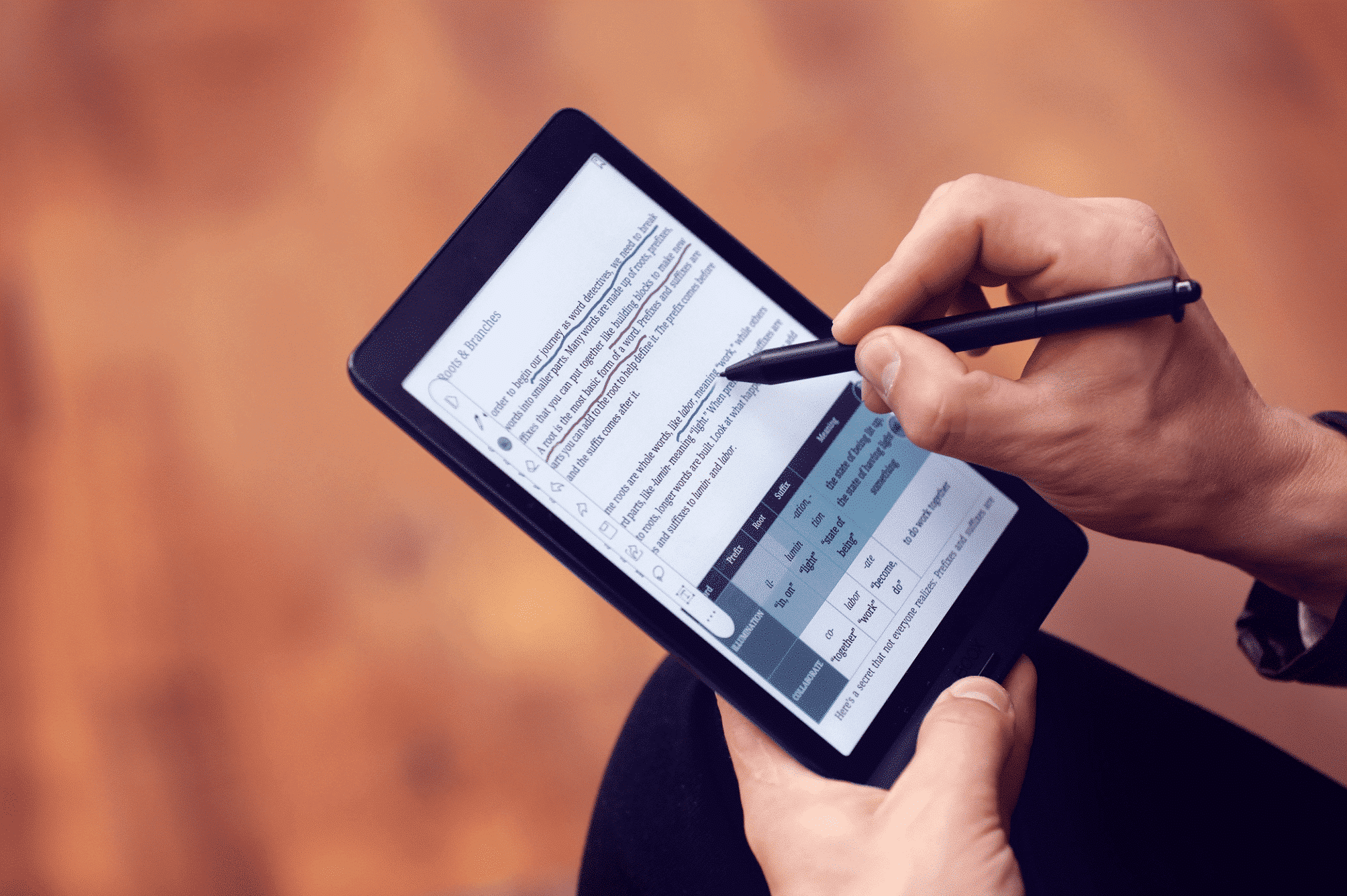 Onyx Boox has a stock e-reading app that has the most functionality and new features, it is called Neoreader. It has support for TXT, HTML, RTF, FB2, FB2.zip, DOC, DOCX, PRC, MOBI, CHM, PDB, EPUB, JPG, PNG, GIF, BMP, PDF, DjVu, MP3, WAV, CBR, CBZ. The only other e-reader line that comes close to this many supported formats is Pocketbook.
You can establish 80 different types of fonts, change the font size, margins, line spacing and a bunch of other tweaks to optimize your reading experience. Dictionaries have undergone a revision and many different new languages are supported, simply long pressing on a specific word will pull it up. There are many different colors of highlights can be used, to make specific words or sentences pop. Words or sentences can also be associated with hyperlinks, to call up other documents on your Nova or linked to websites. The stylus can be employed to draw on EPUB books, these edited books can be saved as an independant file and then shared via email or cloud storage.
Since the Nova 3 Color has a color screen, this really makes it viable for reading new type content, that was previously only available on black and white e-readers. You can read eTextbooks, for school, charts, diagrams and everything else can really be shown in their full glory and since it is using an E INK screen, it is very easy on the eyes. Comics, manga, webtoons, all look great, although you might have to pinch and zoom to find the sweet spot. In order to provide the best color experience, you might have to adjust the new slider bars to change the saturation or color depth in order to make full color content, like PDF files or comics look good.
PDF files can be edited in portrait mode or landscape mode. The stylus has full control over adding in annotations or drawing in different colors, there are 18 different colors that can be selected. Many PDF files were designed for A4 or A5 sized screens, which normally are 10.3 or 13.3, and since the Nova has a 7.8 inch screen, you will never be able to display them in a native format. This would require you to pinch and zoom to get the best experience. Edited PDF files can be saved as individual files and shared via email or the cloud.
Obviously, since this has Android 10 and Google Play, there are no shortage of specialty apps. Neoreader, is basically designed to read open sourced and royalty free books found on the Onyx Bookstore, but many people want to read ebooks or audiobooks from the public library or have an extensive collection of titles they purchased from Amazon, Kobo, Barnes and Noble or other online retailers. You can simply access Google Play and download Libby, Kindle or whatever dedicated apps you wish. Onyx provides enough of a experience to get your started, but apps are where it is at! Sometimes using apps, like specific ones can have adverse effects on ghosting, this can be solved by following the following tutorial.
Note Taking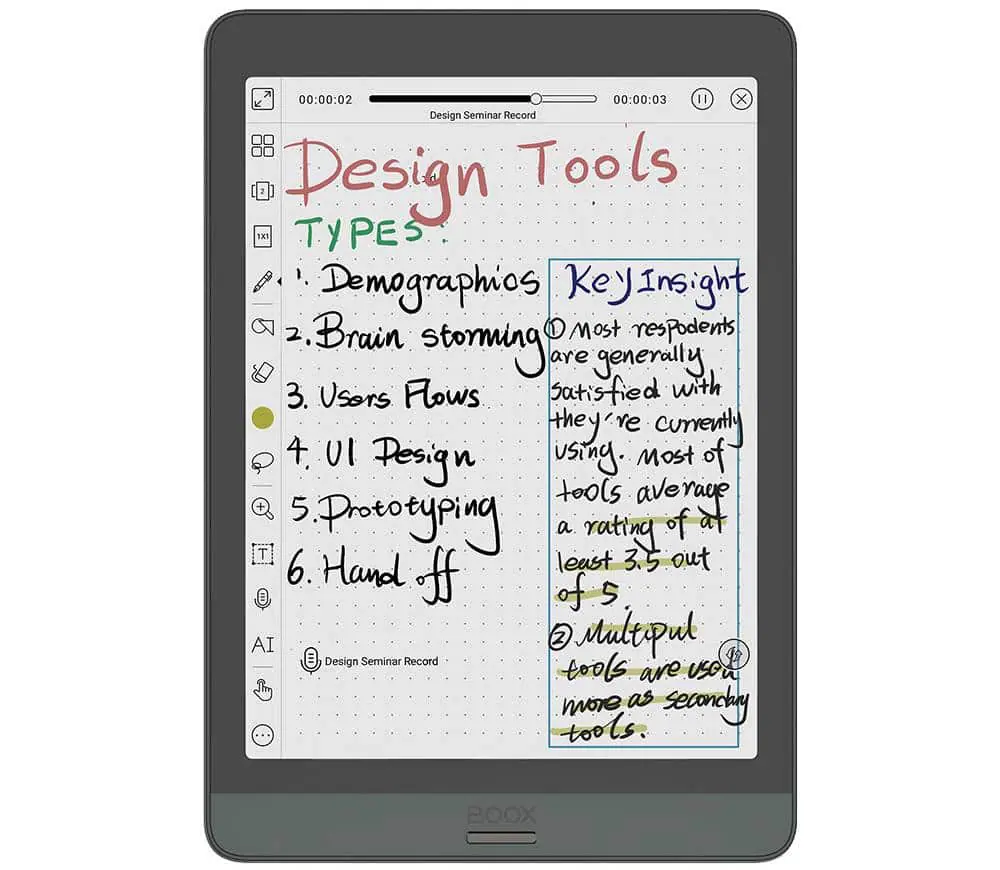 The Nova 3 is basically a dedicated digital note taking device that allows you to freehand draw, make notes or just doodle in color. There are 18 different color combinations can be selected, whereas the Pocketbook Inkpad Color only has 8, which are basically just the primary colors. There are different brushes, pencils, pencils and different thickness settings can be established. Shapes or pictures can be imported in and template backgrounds can be established.
Onyx really hypes up AI on their line of products. The Nova 3 Color has a microphone at the bottom of the screen, so you can employ voice to text, to convert audio notes to pure text, and it works really well. This is useful if you are in a zoom session or a classroom and you can basically convert all audio to text, which makes taking notes much easier, then writing by hand. You can also record audio notes, with the stock audio player and import them into notes.
I really like the ability to draw in landscape mode with the stylus. It has a software based rotation system and does not have a gyroscope or accelerometer. It feels natural to hold it like you would a full blown tablet and draw, all of standard features are found here, but sometimes you don't want to draw in portrait.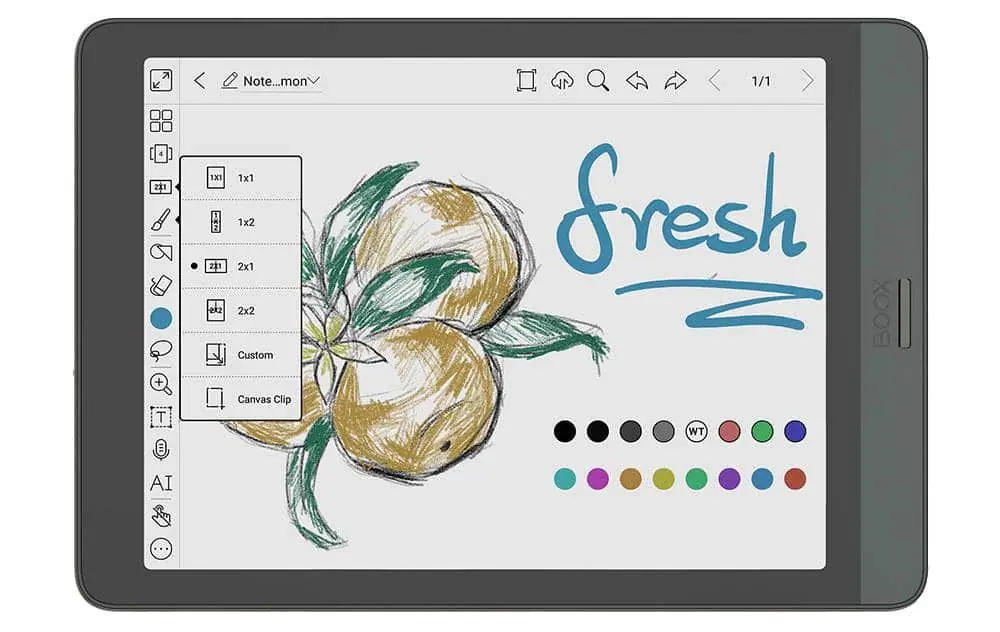 Onyx borrowed a page of our Remarkables playbook and developed a system that allows you to use layers. This adds the ability to really take drawing to the next level. It really makes the Nova 3 Color viable as a tool to create environmental art or character art, using different shaders and colors, it certainly makes correcting mistakes easier, since you can delete things on specific layers, rather then deleting everything via the lasso tool or eraser function. Drawing on the screen feels natural and there is a degree of friction when drawing on the glass based screen with your stylus.
Basically, the Nova 3 provides versatility in note taking. This is one of the things that Onyx heavy focuses on and most of their entire device lineup is populated with e-notes, the Poke is the only model that is geared towards reading only.
Wrap up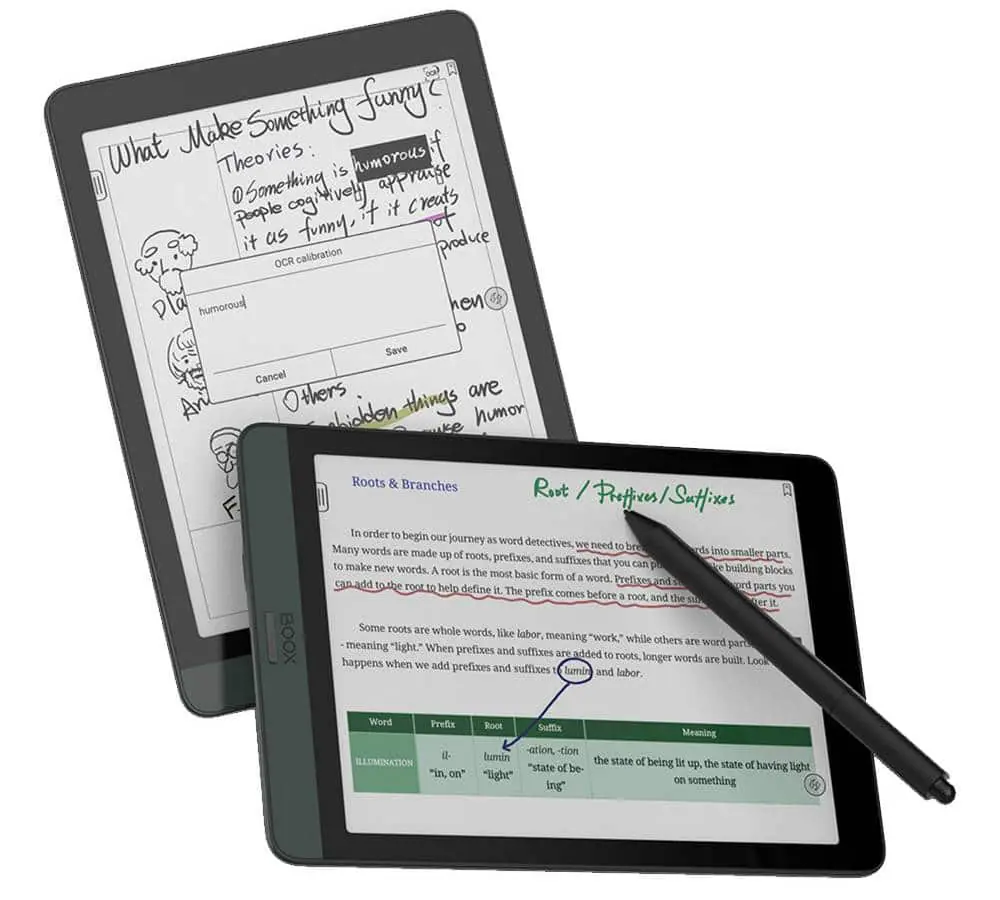 The Nova 3 Color provides tremendous value and is the only color e-note on the market that is running a modern version of Android and has Google Play. The UI, language and keyboard can all be changed, so it is not locked to English or Chinese and nothing else. This makes it extremely viable for an international audience that wants to use it.
E INK Kaleido Plus is a tremendous upgrade from the original Kaleido, that came out last year. There is a wider color gamut, colors are more accurate and the lighting system is improved. Drawing in color is phenomenal and there are enough new options here, that are sure to impress.
Should you buy the Nova 3 Color or wait and see if Onyx is going to release a 10.3 model in the future? If they do release a larger screen device, it will likely be towards the end of the year, so if you want the best color e-note now, look no further.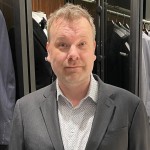 Michael Kozlowski has written about audiobooks and e-readers for the past twelve years. Newspapers and websites such as the CBC, CNET, Engadget, Huffington Post and the New York Times have picked up his articles. He Lives in Vancouver, British Columbia, Canada.